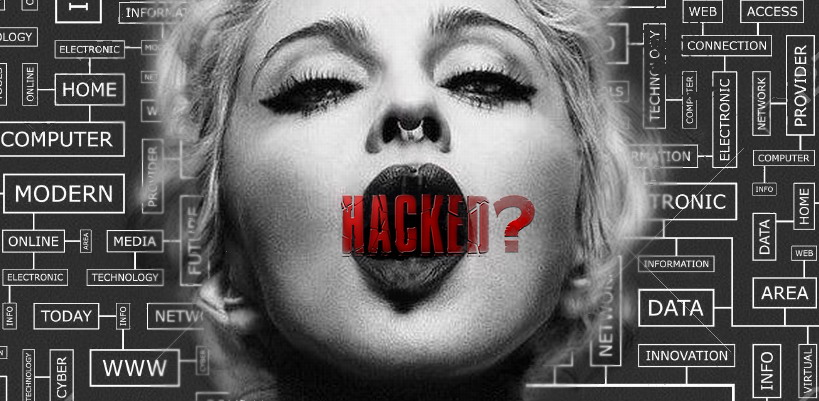 According to the Jerusalem Post, Adi Lederman, an Israeli hacker accused of leaking Madonna's unfinished Rebel Heart demos late last year, was sentenced to 14 months in prison by Tel Aviv Magistrate's Court on Thursday (July 9) as part of a plea bargain deal. Lederman, who auditioned for Israel singing competition Kochav Nolad (A Star Is Born) in 2012, was first arrested for the leak in January, and indicted on four counts in February. A spokesperson for Madonna was unavailable for comment.
According to court papers, Lederman sold demo tracks from Madonna's album "Rebel Heart" to two buyers at $300 each and also obtained parts of Madonna's work diary.
Arguing for leniency, Lederman's lawyer told the court that his client was "not someone with a criminal mentality, but rather, a very fired-up and impassioned collector who went too far". Lederman had health problems, said the lawyer, declining to detail these for the court record out of privacy concerns.
According to documents previously obtained by The Hollywood Reporter, Lederman was charged on Feb. 23 on counts of computer trespassing, prohibited secret monitoring and additional computer trespassing, copyright infringement and obstructing investigation, relating to the private cloud accounts of Madonna's team members Sara Zambrano, Angie Teo and Kevin Antunes. Per the court documents, Lederman shared "various files and music files copyrighted by Madonna Esther Louise Ciccone," obtained via an office email account labeled "osearyoffice," and reportedly hacked into 15 other unspecified email accounts.
Madonna's Rebel Heart Tour will now kick off Sept. 9 in Montreal, Quebec, after the first five dates were rescheduled for January due to production delays. Get tickets HERE!

Madame X is available in Box Set, CD, Vinyl and Cassette!
Get your copy HERE!
comments powered by

Disqus