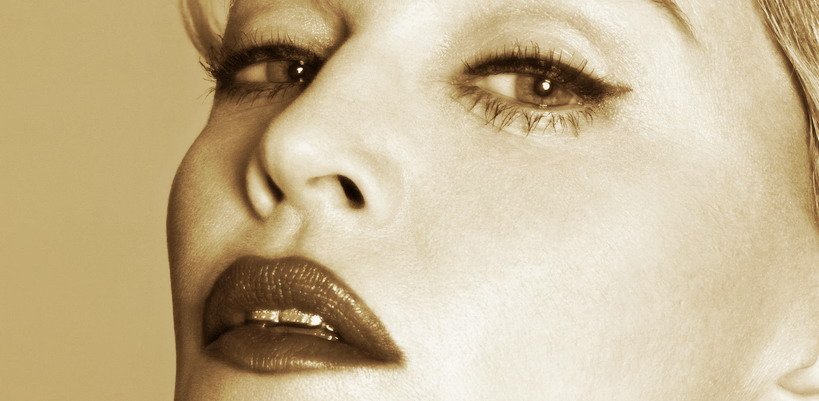 Forbes magazine announced its inaugural list of America's 50 richest self-made women on Wednesday.
Madonna takes the 28th spot with a net worth of $520 million and Beyoncé is the only other female musician that made the list.
Name: Madonna Louise Ciccone

Age: 56

Estimated Net Worth: $520 million

Source: Music, Clothing, Real Estate

Summary:
One of the top pop divas of all time. Her tours have grossed an estimated $1.2 billion over the years, including $305 million from her 2012 MDNA tour. That helped her earn an estimated $125 million during the ensuing 12-month period during which FORBES calculated celebrity earnings, more than any other musician. Look for another bump when she goes on the road with her latest album, Rebel Heart, in August.
Top 50 of America's Richest Self-Made Women according to Forbes…
#01 – Elizabeth Holmes – Blood Testing ($4.5 B)
#02 – Diane Hendricks – Roofing ($3.7 B)
#03 – Doris Fisher – Gap ($3.1 B)
#04 – Jin Sook Chang – Fashion Retail ($3.1 B)
#05 – Oprah Winfrey – Television ($3 B)
#06 – Judy Faulkner – Health IT ($2.6 B)
#07 – Johnelle Hunt – Trucking ($2.4 B)
#07 – Judy Love – Retail & Gas Stations ($2.4 B)
#09 – Marian Ilitch – Little Caesars($2.2 B)
#10 – Meg Whitman – Ebay ($2.1 B)

#11 – Lynda Resnick – Agriculture ($2 B)
#12 – Elaine Wynn – Casinos, Hotels ($1.7 B)
#13 – Peggy Cherng – Fast Food ($1.5 B)
#14 – Thai Lee ($1.1 B)
#14 – Neerja Sethi – IT Consulting, Outsourcing ($1.1 B)
#16 – Sheryl Sandberg – Facebook ($1.1 B)
#17 – Sara Blakely – Spanx ($1 B)
#17 – Tory Burch – Fashion ($1 B)
#19 – Christel DeHaan – Time Shares ($900 M)
#19 – Eren Ozmen – Aerospace ($900 M)

#21 – Weili Dai – Semiconductors ($720 M)
#22 – Sheila Johnson – Black Entertainment Television ($700 M)
#23 – Alice Schwartz – Biotech ($630 M)
#24 – Janice Bryant Howroyd – Staffing ($610 M)
#24 – Mary West – Telemarketing ($610 M)
#26 – Lynn Tilton – Finance ($600 M)
#27 – Safra Catz ($525 M)
#28 – Madonna – Music ($520 M)
#29 – Jane Hsiao – Biotech ($510 M)
#30 – Jayshree Ullal – Technology ($470 M)

#31 – Donna Karan – Fashion ($450 M)
#31 – Diane von Furstenberg – Fashion ($450 M)
#33 – Kathy Ireland ($420 M)
#34 – Vera Wang – Fashion Retail ($400 M)
#35 – Martine Rothblatt – Pharmaceuticals ($390 M)
#36 – Sonia Gardner – Finance ($380 M)
#36 – Marissa Mayer ($380 M)
#38 – Kit Crawford – Clif Bar & Co ($360 M)
#39 – Kathy Lehne – Oil ($340 M)
#39 – Nora Roberts ($340 M)

#41 – Sachiko Kuno – Pharmaceuticals ($330 M)
#42 – Kathy Fields – Skin Care Products ($320 M)
#42 – Katie Rodan – Skin Care Products ($320 M)
#42 – Lynda Weinman – Online Education ($320 M)
#45 – Liz Elting – Translations Firm ($310 M)
#46 – Pleasant Rowland – American Girl Dolls ($300 M)
#46 – Adi Tatarko – Home Design ($300 M)
#46 – Susan Wojcicki ($300 M)
#49 – Beyoncé Knowles ($250 M)
#49 – Judy Sheindlin ($250 M)
comments powered by

Disqus