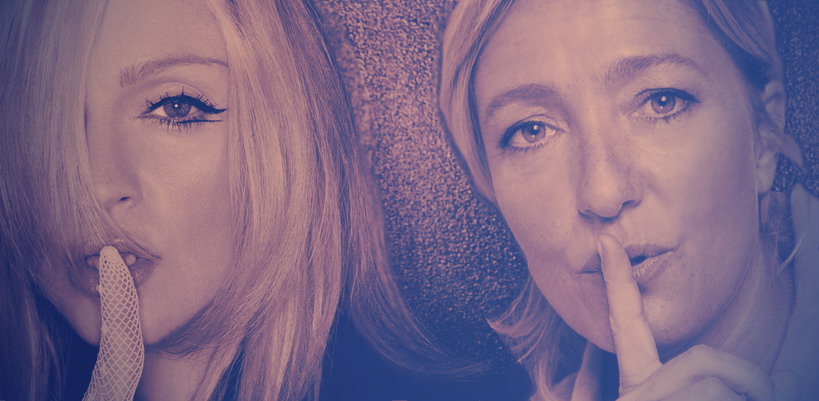 Back in 2012, when the MDNA Tour made a stop in Paris, the "Nobody Knows me" backdrop, which briefly featured French far-right politician Marine Le Pen superimposed with a reversed swastika on her forehead, created quite the commotion.
A few days after the event, Madonnarama was invited on French radio RMC to debate with Florian Philippot, far-right political party FN's vice president, who threatened to sue Madonna for the imagery used.
During the radio interview, we at Madonnarama said it would have been a smart move if Marine le Pen invited Madonna to discuss the depiction of the far-right movement in France as neo-Nazis. It seems our voice has been heard somehow…
Yesterday, more than two years after the MDNA Tour events, Madonna talked about it once more during her appearance on the French TV Show "Le Grand Journal"…
I think I would like to sit down and have a drink with Marine Le Pen. I want to understand where she's coming from.
Today, Le Pen told the AFP news agency…
I accept Madonna's invitation with pleasure.
I appreciate people who make overtures in good faith.
Only time will tell if this will actually happen.
Here is the original RMC radio interview with Madonnarama…

Madame X is available in Box Set, CD, Vinyl and Cassette!
Get your copy HERE!
comments powered by

Disqus