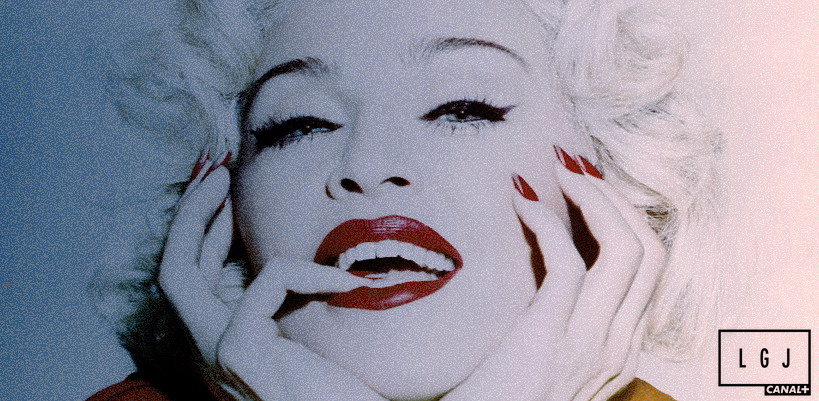 Update: TV Ratings added
Madonna's appearance on "Le Grand Journal" drew almost 1.5 million viewers…
Monday 2 March: First part of the show 1.494.000 – Second part 1.380.000
Friday 27 February: First part of the show 1.282.000 – Second part 927.000
Thursday 26 February: First part of the show 1.362.000 – Second part 1.030.000
Wednesday 25 February: First part of the show 1.307.000 – Second part 934.000
Tuesday 24 February: First part of the show 1.471.000 – Second part 1.171.000
Monday 23 February: First part of the show 1.415.000 – Second part 1.129.000
—
The original article continues below:
Madonna was a guest on French TV show "Le Grand Journal" on Canal+ for the promotion of her new album Rebel Heart!
Check it out…
Madonna talked about politics: Ukraine, Pussy Riot, gay rights, extremism in France and lots more. When she met Luz, the surviving Charlie Hebdo cartoonist, she was very emotional.
When asked why she posted a picture of herself wearing a burqa on Instagram, she replied…
It's freedom of expression. I like it. I wanna wear it. That's it.
Here are some pictures from the live stream…
comments powered by

Disqus