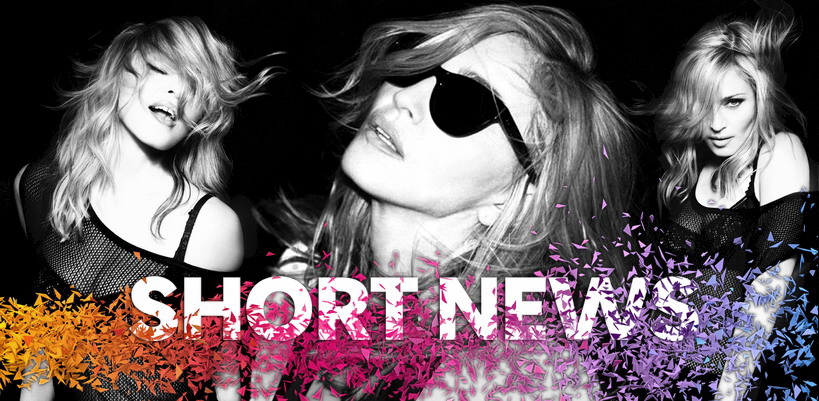 Katy Perry reviewed Madonna's Super Bowl Halftime show
Speaking to Billboard for their latest cover story, the Katy Perry shares how she's prepping for the Super Bowl halftime show.
The pop star is reviewing past halftime show performances from Madonna and Beyonce. Perry says she appreciates that they kept the songs "about the catalog" versus new material, and she lauded Madonna's "'graphic effects." As for Beyonce, Perry gushes, "She brought so much strength, so much sassiness and just the right amount of sex." But let's be clear: Katy knows she won't reach Beyonce levels during the Bowl. "She's like five notches above me, and those levels are compounded in difficulty."
I'm obsessed with Madonna
This week's episode of TLC's My Strange Addiction ended with a Madonna impersonator
Adam Guerra decide he's done with his obsession.
He had over 18 surgeries, spent around $75 000 on plastic surgery and $100 000 on costumes to look like Madonna.
Check it out…
Super Bowl Halftime Show Performers: What the Album Sales Boost Looks Like
According to Billboard, Beyonce's halftime show netted 110.8 million viewers in 2013; Madonna's captured 114 million the year before that. And just last year, Bruno Mars set a new record when 115.3 million people caught his set with Red Hot Chili Peppers.
But how many of those viewers translate into consumers?
Madonna's sales for her Celebration comp peaked the week of the Super Bowl, not the week after. Celebration experienced a huge jump from 1,000 in the pre-Bowl week to 16,000 week of, yet dipped to 11,000 in the first full post-Bowl week.
Rod McKuen has died at the age of 81
US poet, songwriter and singer Rod McKuen, a multiple Academy Award nominee, has died at the age of 81, US media reported.
The artist was co-credited on Madonna's track Drowned World/Substitute for Love, which borrowed from McKuen's Why I Follow the Tigers.
Madonna to perform in Montreal, Canada?
After Italy, Canada is the second rumoured tour date.
According to Canadian newspaper Le Soleil, Madonna is performing at the Bell Centre in Montreal the second week of September.
Miley Cyrus on Madonna collaboration: We'll get back at it for sure
ET Online asked Miley Cyrus if Madonna would be on her upcoming album.
She replied with…
We'll see…
I know…
We did something together earlier in the year, we'll get back at it… for sure.
Madonna to perform in Torino, Italy?
The first tour rumours are starting to surface. According to La Stampa Madonna will be performing at the Pala Alpitour arena in Torino, Italy on November 20th and/or 21st.
What do you think?
(Thanks Thomas)
Ariel Rechtshaid: Madonna looked at me funny when every time I called her
"Living for Love" co-writer Ariel Rechtshaid talked to MTV about his studio experience with Madonna…
I kept calling her 'Madonna' — just, 'Hey Madonna' and whatever.
Every time she would kind of look at me funny.
After a while she was like, 'Why do you keep calling me that?'
I'm like, 'Calling you what?'
And she says, 'Calling me Madonna, nobody calls me that.'
I was like, 'What do you mean? What do people call you?'
She's like, 'Umm, M. People call me M.'
I'm like, 'Oh, alright! Well, anyway, let's do some vocals, Madonna.'
Charlie Hides: Ask Madonna Anything #2
Charlie Hides is at it again! Check out his latest video…
Julianne Moore on slapping Madonna: I was super nervous
Julianne Moore stopped by "Watch What Happens Live" with Andy Cohen and talked about slapping Madonna in the 1993 movie Body of Evidence…
I was super nervous. I was so, so nervous.
I didn't actually make contact. It was a fake slap, but she wasn't talking to me because she was being kind of method-y doing her thing so I felt nervous and scared. I didn't want to hurt her at all.

She was [a method actor] at that time, because she was playing the girlfriend and I was playing the wife. We were supposed to be enemies. She's always been very nice to me other times. This was just on this movie, so I was very scared of her.'
comments powered by

Disqus