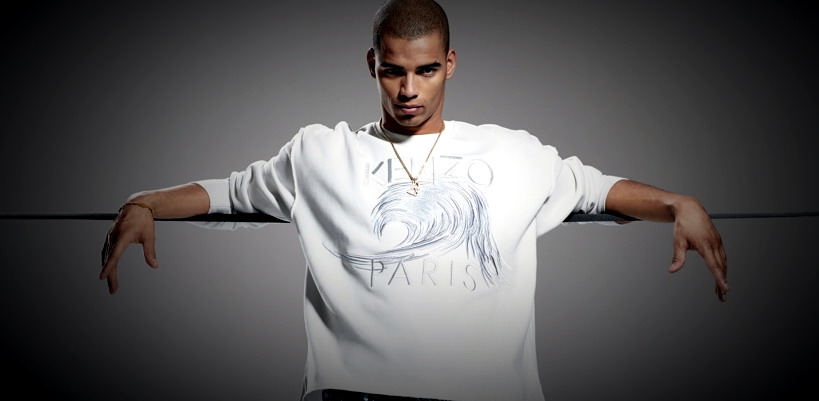 Dancer and Madonna's ex-boyfriend Brahim Zaibat is currently promoting his book and other business projects. One of the main topics is of course his past relationship with Madonna.
Update #2:
He told French tabloid magazine Closer…
It was a great experience on a professional level. About our private life… we had a relationship like any other. It's someone whom I'll respect all my life and with whom I communicate often.

She's someone with a big heart and doesn't forget her family. She's very intimate and very nice.

Of couse [I wished her a happy birthday after we broke up.] We'll have mutual respect for one another for the rest of our lives.
Update #1:
Brahim Zaibat gave an interview to French tv show "Salut les Terriens"…
About the first time he met Madonna at Macy's…
I was so focused on my show, that I didn't really see her "eating me with her eyes".
That's what they told me. That's what I heard backstage.
When asked if he suffered from the breakup, he replied…
No, it was cool.
It ended well.
The presenter also referred to some lyrics off Madonna's upcoming album, which have been confirmed as real by Madonnarama…
Thierry Ardisson:
"I'm popping bottles that you can't even afford"…
"When we did it, I'll admit it, wasn't satisfied"…

Brahim Zaibat: I haven't heard the new music yet.

Thierry Ardisson: Were the choreographies in bed as good as they were on stage?

Brahim Zaibat: It was fine.
—
The original article continues below:
Brahim Zaibat, who got famous thanks to his relationship with Madonna, tells his story in his new book "We can all dance with the stars one day". Madonna is of course mentioned more than once and even has a full chapter dedicated to her.
For the promotion of his book, Brahim Zaibat stopped by "C à vous" on French television.
Here's what he had to say about his relationship with Madonna…
Brahim Zaibat: It was a relationship like any other.
There wasn't anything special.
When we were at home, we were like everbody else.

Anne-Elizabeth Lemoine: Madonna does have something special, she has an incredible work ethic. She never stops. It's like a machine.

Brahim Zaibat: That's why we got along so well, because I kind of have the same way of living. I don't like to stop. It's something that touched me a lot when I discovered it. It gave me even more reason to not stop when I saw the results she achieved.
Here are a few excerpts from the book…
Hi, how are you? Good and you? Those were the first words we exchanged, I think.
About the break up…
Probably because I still needed to live my life alone before being able to walk the path of happiness with someone else.

When the decision had been made, I took my bag and locked myself up in the nearest hotel. I wasn't angry or disappointed… just very sad. The problem is that I don't feel very available after having lived such a big story with M.

Today, my new great love story isn't with a woman, but with my dog Jumper.
Translation by Madonnarama

Madame X is available in Box Set, CD, Vinyl and Cassette!
Get your copy HERE!
comments powered by

Disqus