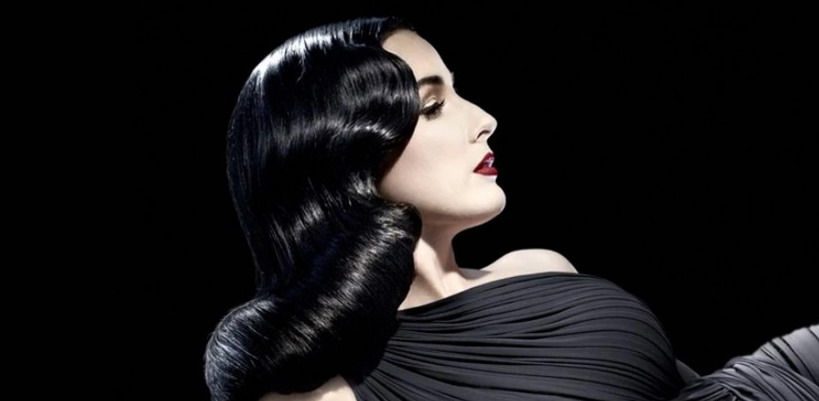 "YANN Calls…" is a new webseries that premiered today. Every week, Brazilian artist Yann video-chats with a different celebrity guest. Aside from talking about their careers, they also discuss social topics that are relevant with the guest's achievements.
The first episode is with the queen of Burlesque herself, Dita Von Teese, where she talks about everything from female objectification to Madonna and even the movie starring Cher and Christina Aguilera.
After being asked which pop stars she feels have incorporated elements of Burlesque successfully into their performances, Dita Von Teese says…
Madonna is one of the only popstars ever in history… if you watch her career, she's smart, she knows her research. Every persona she has taken on she's translated to the very heights of where it could go. I don't see anybody in modern pop music that can really do that. When I look at Madonna, I see that she gets every detail correct, and she has a good team too, but it takes someone's leading at the top to really arrive to that.

That's why when I see pop shows I'm like 'oh wow this isn't very interesting', you know, Madonna was wearing Jean Paul Gaultier Haute Couture on stage in the 90s.
When asked if she listens to the radio, she quickly replies…
I don't listen to anything on the radio. I don't think there's any good music being played on the radio. There's such an industry now and so policitcal of what gets played..
I don't hear anything [on the radio today] that's relative to Prince, David Bowie, and Madonna. Stuff that really stands the test of time. I don't…
Check out the full episode…