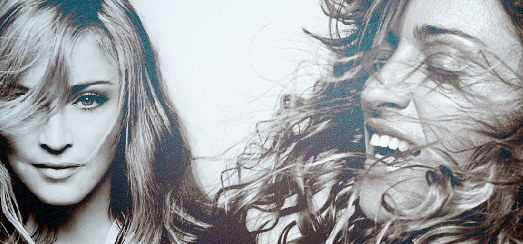 In a new interview with Hunger TV, William Orbit explained how it was to record "Ray of Light" with Madonna and how he would have produced MDNA to make it better…
Hunger TV: People got so excited when they knew you were involved in Madonna's MDNA. How Different was it to collaborate with her on these two different projects?

William Orbit: I knew people were excited, they ask me about a new "Ray Of Light" every minute of the day. Think of it this way: it came about very spontaneously. We were in this studio in a rather unfashionable part of LA where nobody came. I do remember M telling to a guy from the record company "This is art. This is how we are doing it." It was a very pure experience; it was all about making that record and nothing else. She's an amazing person, producer and it was a true collaboration.
It's important to get this across; I don't like it when people assume that I was the clever one doing the whole job. I'd feel mortified if I was her because she didn't put her name on the production out of vanity, she was fucking in there with me. We didn't have a plan and though she's good at driving things along, I didn't expect to see her nervous during the first listening party for people at Warner. She never shows it and I mean, that woman has never lost money even on a bad year but still, we were biting our nails!

As for MDNA it's important to say that I jumped on the project later on. She also had lots of projects going on at the same time, I honestly don't know how any human being could cope with everything that comes with just being her! She's such an incredible time manager. I would have mixed it myself if I could, or only together with Madonna because she's a great mixer. We have spirited debates about things but we both always end up in the same direction. I would have also dropped three of the six tracks produced by the other guys, they were not good enough in my opinion; too puerile. As for the remaining three I would have suggested to put more depth and make them more special. I had the best team and other brilliant songs, this is why I am still a bit puzzled to these days but what's done is done so I don't ever give it a second thought.

Madame X is available in Box Set, CD, Vinyl and Cassette!
Get your copy HERE!