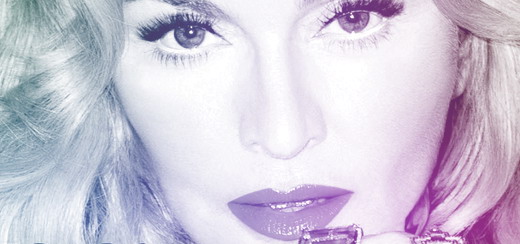 Update:
Don't forget to join Madonna on BuzzFeed by 7pm EST on April 14th for a special live #ArtForFreedom curation! If you have yet to submit your entry, just visit the devoted page now.
—
Freedom Fighters! Make sure to join Madonna on BuzzFeed on April 14th (exact time to be announced later on) for a live Art For Freedom curation!
After starting ArtForFreedom.com in September 2013, Madonna is now asking for you to share your artistic expression of Freedom with her and the BuzzFeed community.
For more info and to submit your entry, please visit the devoted BuzzFeed page before April 14.
Also, Madonna created a list of some of the freedom fighters who have guided her along the way with their actions and art, so go ahead and check it out now!
Attention BuzzFeed:

After traveling around the world and witnessing an overwhelming amount of discrimination, intolerance, and bigotry — I felt I needed to make a statement.

I started ArtForFreedom.com in September 2013 to give artists everywhere a platform to define what freedom means to them and to allow them to express their right for freedom of expression.

Now I am asking you — the BuzzFeed community — to share with me and others your artistic expression of freedom. This can be in the form of photography, video, dance, poetry, etc. I will be going through those entries directly on April 14 at 6 p.m. and giving you my input and encouragement to let your voice be heard LOUDLY.

An artist has the responsibility to not only reflect society, but to shape it.

If you need any inspiration, I made you a BuzzFeed-worthy list of some of the many freedom fighters who have guided me along the way with their actions as well as their art.

Are you with me? Then submit below and I will see you on April 14.

— Madonna