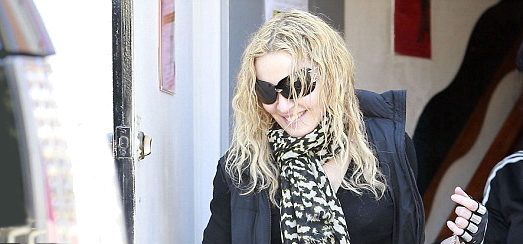 Has Madonna been listening to Beyoncé lately?
Madonna has been spotted at the gym in West Hollywood looking "Flawless" yesterday, accompanied by her personal trainer Nicole Winhoffer.
She was wearing a "I woke up like this" t-shirt.
Check it out…

Don't forget to pre-order Madame X!
Pre-order links available HERE!