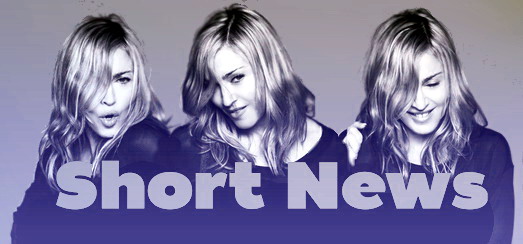 Madonna and Her 10 Greatest Achievements
Christopher White wrote an article for the Guardian Liberty Voice taking a look back at 10 of the greatest achievements of Madonna's career…
Most Successful Dance Artist in Music History
Spawned a Huge Number of Chart-Topping Singles
Cultural Icon
Rock n' Roll Hall of Famer
Movie Star
Award Winning Body
Leading LGBT activist
Rolling in Riches
All About Girl Power
Got Some of the Most Devoted Fans Ever
Official UK Charts celebrates three decades of Madonna chart suppremacy
Official UK Charts takes a look back at Madonna's song "Holiday" which entered the Top 10 in the UK for the first time 1984!
Read all about it…
To celebrate Madonna's three decades of Official Charts supremacy, they also count down her 13 Number 1s and reveal the biggest selling of them all!
Check it out…
01. Into the Groove
02. Papa Don't Preach
03. Hung up
04. Like a Prayer
05. Frozen
06. True Blue
07. Vogue
08. 4 Minutes
09. Music
10. La Isla Bonita
11. American Pie
12. Who's That Girl
13. Sorry
Madonna 31 years in 64 seconds
The MDNA Skin countdown has started!
www.mdnaskin.jp
Twitter
Facebook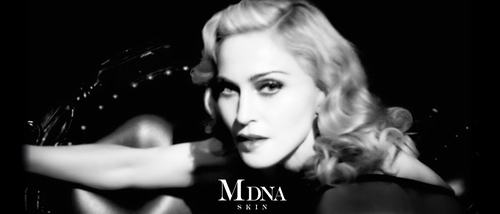 Mr. Brainwash at work at Hard Candy Fitness Toronto
@MrBrainwash at work @hcftoronto – he's absolutely amazing! #FindYourSweetSpot #HCFToronto #GrandOpening
Material Girl hits Miami
First look at the Material Girl Spring 2014 Shoot with Rita Ora
William Orbit reveals The Mysore Files
William Orbit just posted some unreleased versions on his Soundcloud that he named "The Mysore Files" which include some elements off Madonna's Cyber-raga.
Check it out…
Madonna was our wedding singer
One of the 33 couples who where married at this year's Grammy Awards has spoken publicly about the demonstration of same love on US TV show Showbiz Tonight.
The now-married gay couple, Yawar Charlie and Jason Miller, described the event, which saw a live mash-up performance of Macklemore's Same Love and Madonna's Open Your Heart, as "absolutely incredible."
Miller said…
The energy that was being put out by all the celebrities and everyone in the audience… everyone was so emotional. They were there for us, they had tears in their eyes, they were reaching out and saying, 'Congratulations.' It was so special.
Billy Joel is not a big Madonna fan
Billy Joel skewered Madonna in NYC during the first of his residency shows at Madison Square Garden.
He jokes about using a special spray to help soothe his throat before a song, and then says, "I saw Madonna use this once … it didn't help her much."

Madame X is available in Box Set, CD, Vinyl and Cassette!
Get your copy HERE!
https://www.madonnarama.com/posts-en/2014/02/03/in-brief-the-mysore-files-grammy-wedding-and-more/