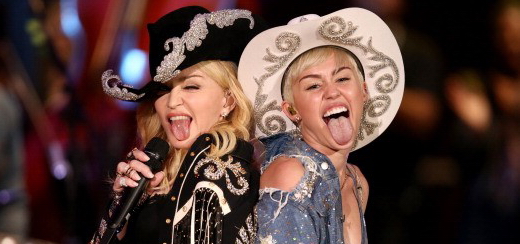 Update: More pictures added
Last night, Madonna and Miley Cyrus performed a mash-up of "Don't Tell me" and "We Can't Stop" during the taping of "Miley Cyrus: MTV Unplugged" which will premiere on January 29, 2014 on MTV at 9/8 PM.
Miley Cyrus said…
That was pretty f—ing cool you guys. It was one of those days that was pretty easy to get out of bed. I get to perform with Madonna in bedazzled cowboy boots. I can't really complain about anything
According to E! Online, there was a fair amount of bumpin' and grinding between the two, with Miley even playfully slapping Madonna's bum a few times during the two takes.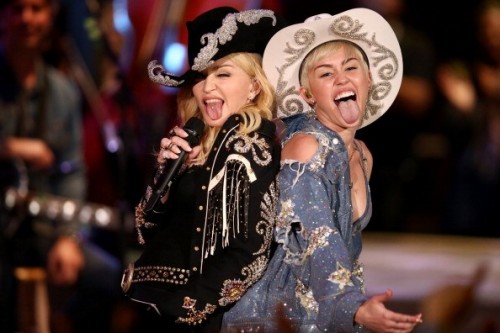 Madame X is available in Box Set, CD, Vinyl and Cassette!
Get your copy HERE!