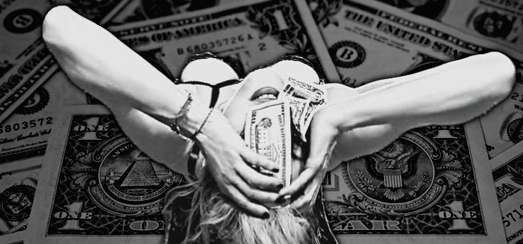 Forbes just posted their annual list of the top-earning women in music 2013, not to be confused with their top-earning musicians and top-earning celebrities lists.
Madonna pulled in $125 million over the past year, making her music's top earner of any genre or gender and the highest-paid celebrity of any stripe. She augments her income with merchandise sales, her Material Girl clothing line and her Truth or Dare fragrance. But Madge's millions mostly came from the tail end of her MDNA Tour, which grossed $305 million.
Entertainment attorney Lori Landew of Fox Rothschild says…
She has global hits and they span decades and genres and generations. Madonna draws her audiences from so many pools and she has connected to so many people through her music that it should be no surprise that her tours are so successful.
Full list…
01. Madonna – $125 million
02. Lady Gaga -$80 million
03. Taylor Swift – $55 million
04. Beyoncé – $53 million
05. Jennifer Lopez – $45 million
06. Rihanna – $43 million
07. Katy Perry – $39 million
08. Pink – $32 million
09. Carry Underwood -$31 million
10. Mariah Carey – $29 million
10. Nicki Minaj – $29 million
To make the list, Forbes looked at income from June 1st, 2012 through June 1st, 2013, using data sources including Pollstar, the RIAA, Nielsen SoundScan, managers, lawyers and many of the artists themselves. They took into account concert ticket sales, royalties for recorded music and publishing, merchandise sales, endorsement deals and other business ventures. The estimates reflect pretax income before deducting fees for agents, managers and lawyers.

Madame X is available in Box Set, CD, Vinyl and Cassette!
Get your copy HERE!