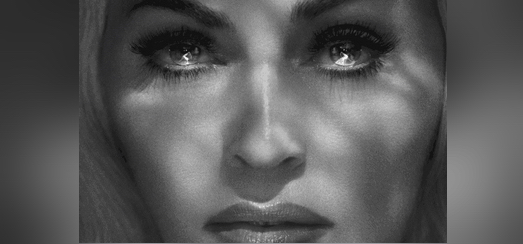 Update:
Please note that Madonna's #ArtForFreedom live curation is now to take place on her official Tumblr at 4:30pm EST on November 13.
To submit art work, artists can go to: http://madonna.tumblr.com/ and click the "submit your art for freedom" button.
—
Art for Freedom, the global digital initiative co-founded by Madonna to fuel free speech and address intolerance around the world thru art has joined with Tumblr for the month of November to collectively curate a new collection of entries from their community of visual artists. The best submission of art, photography, video or poetry chosen by Madonna and Tumblr from the November entries will receive a $10,000 grant, which will go to a nonprofit organization or project of the winning artist's choice. All projects must be focused on a social justice issue and exemplify the values of Art For Freedom.
To submit art work, artists can go to http://madonna.tumblr.com and click the "submit your art for freedom" button. All submitted artwork will be available on the site. On November 12, Madonna will conduct a live curation on Tumblr where she will comment on the submissions. The final winner will be announced in early December.
"The Tumblr community is rich with people who are passionate about music, art and social causes.. We're excited to partner with Madonna on the Art for Freedom project and to see what she can bring out of them," commented Tumblr's Nate Auerbach.
Madonna began Art For Freedom in partnership with Vice in September by posting Secretprojectrevolution, a 17 minute film she created with Steven Klein. The film has been projected in over several cities around the world, including most recently Tel Aviv, Jericho and Rio de Janeiro.
Art for Freedom has already received thousands of submissions. October's submissions were guest curated by Anthony Kiedis along with Madonna. The grant winner they selected was Lesmack Meza Parenta from Mazatlan, Sinaloa, Mexico. Parenta produced "El Gran Dictador"
Tumblr is a media network powered by an army of independent creators and home to an audience of more than 300 million unique visitors. Founded by David Karp in 2007, Tumblr is headquartered in New York City.

Madame X is available in Box Set, CD, Vinyl and Cassette!
Get your copy HERE!