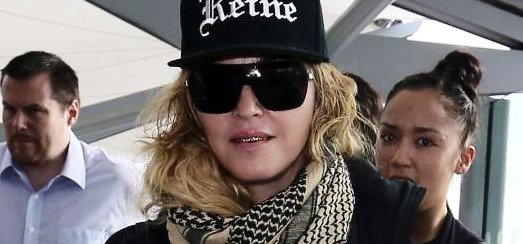 After spending a few days in Paris, Madonna and her family were spotted today at Heathrow airport in London.
She was wearing her grillz and had a cap with "Reine" on it, which means Queen in French.
Check it out…

Don't forget to pre-order Madame X!
Pre-order links available HERE!