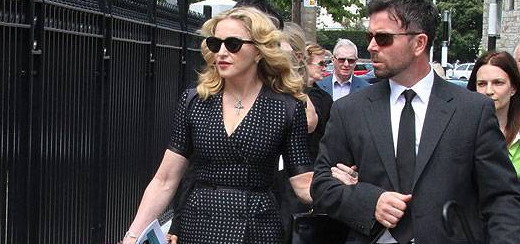 A few days ago Madonna posted on her Instagram…
In Memory of David Collins. He was a great talent and A good and loyal friend for 17 years! GOD bless him and may he R.I. P.
Today, she travelled to Dublin to grieve her close friend.
David Collins was an Irish architect who specialised in designing the interiors of bars and restaurants in London. He was also a close friend of Madonna and had worked on several of her homes.
The funeral for Mr Collins, who was diagnosed just three weeks ago with skin cancer, was held today at St. Patrick's Church in Monkstown.
Madonna was just one of the many famous faces who travelled to mourn his loss, with BBC star Graham Norton also among the congregation.
An insider explained…
She was wearing a black dress, accompanied by one bodyguard and two female assistants. She brought a beautiful bouquet of flowers for the mass and then exited through the back door by the rectory and immediately hopped into a car with blacked out windows.
Back in 2007, Collins won the Inspiration award at the GQ Men Of The Year Awards.
Here is a picture of him, together with Madonna…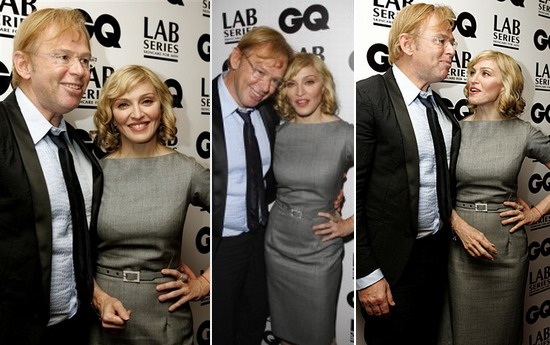 Madame X is available in Box Set, CD, Vinyl and Cassette!
Get your copy HERE!