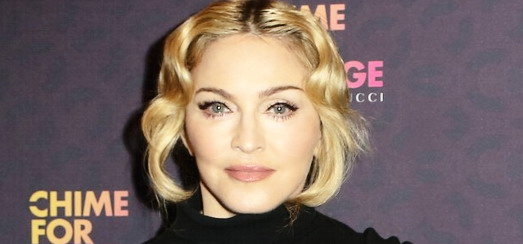 CHIME FOR CHANGE, the global campaign for girls' and women's empowerment founded by Gucci, has today announced the launch of its storytelling platform, designed to shine a light on stories celebrating and spotlighting courageous girls and women around the world. Through a combination of short films and journalistic content, the powerful stories are centered on the individuals who live them, and aim to inspire conversation and community participation by raising awareness among a global audience.
In addition, a special version of Sharmeen Obaid-Chinoy's HUMAIRA: THE DREAM CATCHER with a voiceover from Madonna has been released this week by CHIME FOR CHANGE. This version of Humaira: The Dream Catcher chronicles the life of a young woman who is fighting to educate girls in her community. Through sheer determination, she has set up a school that now educates over 1200 children, each for one cent a day.
To stay informed, visit www.chimeforchange.org
and join our community on Facebook at www.facebook.com/chimeforchange.

Madame X is available in Box Set, CD, Vinyl and Cassette!
Get your copy HERE!