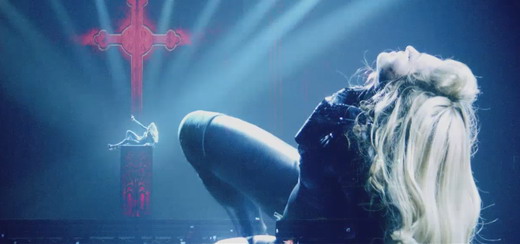 Madonna: The MDNA Tour is now already available on EpixHD.com!
Unfortunately it is only available to US residents, but thanks to Madonnarama reader Scott, you can now listen to the full audio!
Enjoy!
— Link removed —
Here is the full official tracklist…
Virgin Mary (Intro)
Girl Gone Wild
Revolver
Gang Bang
Papa Don't Preach
Hung up
I Don't Give a
Best Friend (Video Interlude)
Express Yourself
Give me all your Luvin'
"Radio Dial Static" Medley (Video Interlude)
Turn up the Radio
Open Your Heart
Masterpiece
Justify my Love (Video Interlude)
Vogue
Erotic Candy Shop
Human Nature
Like a Virgin Waltz
Love Spent
Like a Virgin Waltz (Outro)
Nobody Knows me (Video Interlude)
I'm Addicted
I'm a Sinner
De Treville-N Azken Hitzak (Intro to "Like a Prayer")
Like a Prayer
Celebration
Credits

Madame X is available in Box Set, CD, Vinyl and Cassette!
Get your copy HERE!