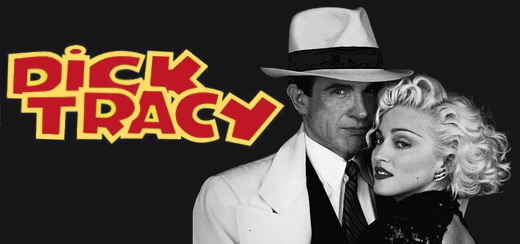 Update:
We just got word that the limited edition "Dick Tracy" steelbook is selling well and if you're still hesitating, we might have something to change your mind!
Thanks to online UK store Zavvi we can offer you 10% off!
All you have to do is enter the code MADONNA1 at the checkout.
So if you want to own one of the 4000 limited editions, hurry up and get your copy HERE, because once it's gone, it's gone!
—
The original article continues below.
Last year, "Dick Tracy" (1990) was finally released on Blu-Ray in the United States (available at Amazon).
Europe is now getting its own version and online UK store Zavvi is selling an exclusive Limited Edition Steelbook, which will be released later this year on September 23rd!
If you're planning on getting this version, hurry up and order HERE!
Update: We just learned that this edition will be limited to 4000 units worldwide and will have an embossed front cover!

Madame X is available in Box Set, CD, Vinyl and Cassette!
Get your copy HERE!