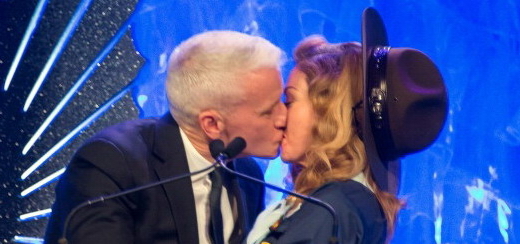 Madonna presented journalist, author and talk show host Anderson Cooper with the Vito Russo Award at the 24th Annual GLAAD Media Awards in New York last night. In his acceptance remarks, Anderson kissed Madonna, said being gay is a 'blessing' and thanked his partner, Benjamin.
Download and/or watch the video…

Don't forget to pre-order Madame X!
Pre-order links available HERE!