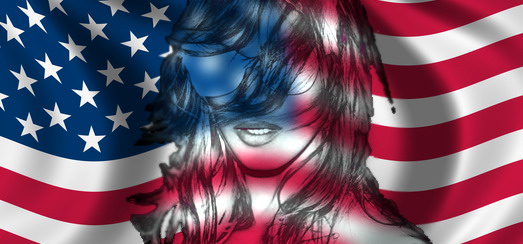 You took pictures, videos or just want to tell us about your MDNA Tour experience, do not hesitate to send us an email at [email protected]
—
FAN VIDEOS

FAN PICTURES

CREW PICTURES

REVIEWS

As we have all surely learned by now, Madonna does not do half-measures.
Tuesday night at TD Garden the truly, remarkably indefatigable pop superstar powered her way through a sold-out performance just shy of two hours and heavy on the razzle dazzle.
The show included but was not limited to: a seedy motel set, on which a gun-toting Madonna was attacked on all sides by assailants she handily dispatched in choreographed fight scenes set to the dark "Gang Bang"; a phalanx of flying drum majors beefing up the backbeat on the jubilant "Give Me All Your Luvin'"; a crew of slackline acrobats flipping, twisting, and bobbing on wires during the disco throbber "Hung Up"; video cameos by Nicki Minaj and Lil Wayne; a bevy of costume changes; and a full stage of nearly 30 dancers, instrumentalists, and singers clad in choir robes, ecstatically raising their voices on "Like a Prayer." Add an elaborate, state of the art stage with banks of platforms rising and falling and walls of video screens, and Madonna's arsenal was short only a kitchen sink.
Madonna herself remains impressively fleet of foot, dancing nearly non-stop; and when she sang live, she was perfectly competent of voice, even if the mix didn't always do her favors.
Most Madonna fans know she is no mere jukebox in concert and has too many songs to please every fan with a wish list, but anyone who expected all that effort and spectacle to be in service of her greatest hits, was likely disappointed that the show focused so heavily on her middling latest album, "MDNA." Often when she did do familiar songs, they were either partial performance teases ("Papa Don't Preach"), mash-ups ("Candy Shop" and "Erotica"), or drastically reinvented, like her deathly, dirge-like waltz version of "Like a Virgin."
Older songs that got the full treatment included a bouncy take on "Express Yourself" which snuck in bits of Lady Gaga's "Born This Way" and, pointedly, Madonna's "She's Not Me." A sassy "Vogue," in classic form, came complete with flamboyantly-clad dancers strutting down the arrow-shaped runway that jutted into the arena and corralled a portion of the crowd on the floor
While some of the "MDNA" songs benefited from live concert energy — one of the album's stand-outs, moody ballad "Masterpiece" was enriched by Basque trio Kalakan — it's hard to imagine a majority of fans preferring them to any one of the many hits that flew by in a rapid-fire video montage at one point.
But as we all have also surely learned at this point, Madonna does just what she wants to do, and there is something admirable, if not totally satisfying, about that.
Madonna is the mother of reinvention.
But she is also a literal mother — a pop star with four kids, two ex-husbands and 54 years under her "Boy Toy" belt.
Last night at her sold-out TD Garden show, Madonna did her best to hide her matronly, twice-as-old-as-Lady-Gaga side. Any undesirable lumps on her still-stunning body were mostly squeezed inside corset-tight costumes. Her never-that-good-to-begin-with voice boosted by a bank of computers. The songs from average new album "MDNA" chased European dance fads that aren't that interesting.
Madonna should be a little less fearful of getting old, or being perceived as getting old. After all, it's experience that makes a spectacle like last night's show so dazzling at times — Gaga and Katy Perry try, but Madonna still tops them. As songs, the "MDNA" material isn't up to "Like a Prayer," or even "Ray of Light." But with videos walls, rising and falling columns pulsing with light, half a dozen costume changes and two dozen dancers, the average can be made momentarily awesome.
After some creepy, cool religious mumbo jumbo, chanting and smoke, the music gathered into the thump of "Girl Gone Wild." This track can get skipped on the iPod, but last night the opening energy of the song and the glowing, whirling circus around it made the crowd of diehards feel like Madonna virgins.
Not every song can be transformed by million-dollar production — "Gang Bang" was twice as lousy filled with Robert Rodriguez-style grotesque-yet-boring violence. But most of new songs got some extra special attention that elevated them. Maybe too much attention.
A few songs from her first decade often seemed like afterthoughts. "Papa Don't Preach" never bloomed. The sound on "Express Yourself" managed to be both muddy and thin (although the addition of a few bars of "Born This Way" was clever). "Open Your Heart" had an intimate arrangement but Madonna's voice struggled without big pop framing.
During two moments, it all came together. The relatively stripped-down, straight-forward choreography of "Vogue" — thankfully no tinkering with the melody — was classy, classic and totally rad. "Like a Prayer" was as it needed to be: winding down the two-hour show with the army of dancers in church robes pushing the joyous singalong.
Madonna desperately doesn't want to be perceived as a nostalgia act. But it's her impressive back catalog, iconic images, and three-decade history with fans that makes her so amazing. At the end of her career, maybe she should do a little less reinventing and a little more rehashing.

Thanks to everyone who shared their material!

Madame X is available in Box Set, CD, Vinyl and Cassette!
Get your copy HERE!