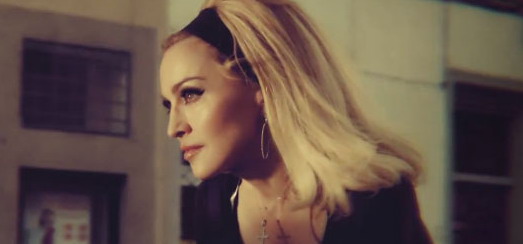 Madonna extends her lead as the act with the most top 10s on the Dance Club/Play Songs chart as "Turn Up the Radio" zooms 19-8 in its third chart week — marking the Queen of Pop's 57th top 10.
It's her 28th top 10 in a row — a streak that began with 1999's "Beautiful Stranger" (No. 1 for two weeks).
"Turn Up the Radio" bowed at No. 39, and then moved to No. 19 before sailing to No. 8, this week.
Further, "Turn Up the Radio's" swift rise to the top 10 is especially notable. Since 2010, only six songs have jumped into the region in three weeks or less — and three of them are by Madonna.
Aside from "Turn Up the Radio," she also sped into the top 10 earlier this year in three weeks time with "Girl Gone Wild" (46-20-7 on April 7) and "Give Me All Your Luvin" (in only two weeks: 24-9 on March 10).
Source: Billboard

Madame X is available in Box Set, CD, Vinyl and Cassette!
Get your copy HERE!