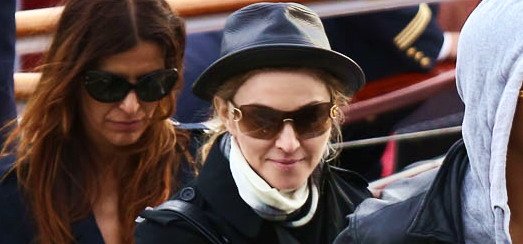 The dancers and the rest of the MDNA crew left this morning for London, but Madonna decided to stay in Paris with her boyfriend and family for the day.
They were spotted leaving the Ritz hotel and enjoying a boat trip on the Seine…

Don't forget to pre-order Madame X!
Pre-order links available HERE!