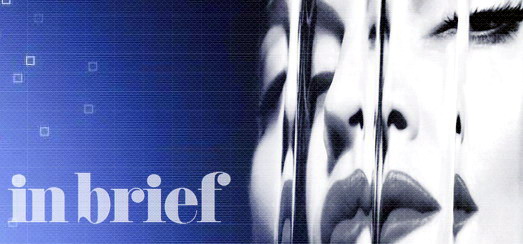 Madonna, M.I.A. and William Orbit collaborating again?
After an early version of William Orbit's new track with M.I.A. leaked on the internet, he posted on Facebook and Twitter…
thanks for the link, er, but we hadn't even finished the song yet. Madonna and MIA were going to add some more bits I think. Not sure. I'd put it on hold. All I'm doing at the moment is filming (taking a break from musicians and their crazy world!)
Madonna and Bobby Woods on the set of Erotica
To commemorate the 20th anniversary of Erotica, Les Deux Love Orchestra posted a picture by Sam Dylan featuring Madonna and Boy Toy Executive Producer Bobby Woods.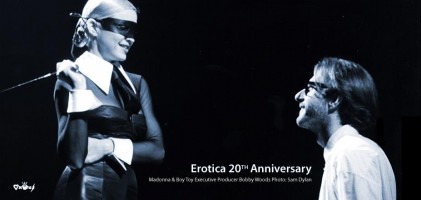 Madonna wears Ritch Erani
After her MDNA Tour concert at the Stadio Olimpico in Rome, back in June, Madonna was spotted with her boyfriend Brahim Zaibat in the streets of Rome.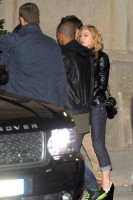 Madonnarama got contacted by creative director Bradley Carney to let our readers know that Madonna's wearing the latest RITCHERANI 'Matrix' wedges.
More details at Ritch Erani…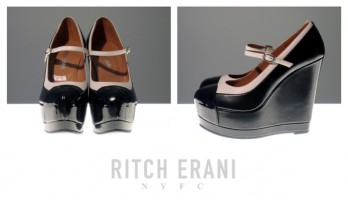 Frozen Odyssey Remix by William Orbit
William Orbit posted a new remix of "Frozen".
Have a listen…
MDNA producer Hardy Indiigo Muanza creates own sunglasses collection
The producer of the MDNA song "Superstar", Hardy Indiigo Muanza, has collaborated with young Italian sunglasses brand Glassing to create a new line!
Glassing Summer 2012 is coloured by 24 carat gold: "The Indiigo limited edition" which is born from the collaboration between Glassing and Hardy "Indiigo" Muanza; Hardy Indiigo is a dj and producer whose last work is "Superstar", one of Madonna's new album songs that he produced and wrote.

The Indiigo Collection is formed by 3 models from the Music Skin Collection – Funky, Indie and Minimal – they have been reworked and embellished with pure 24 carat gold flakes and they have the exclusive Optics lens by Carl Zeiss. The frame is made of grillamid, material known for its resistance, and the famous Glassing skin pattern.

They will be available in stores from August. The "Indiigo limited edition" is only proposed in black and it will have the limited edition logo.
More info at www.glassing.it
MDNA Tour Review/Analysis by Sam H. Shirakawa
Madonnarama reader Sam H. Shirakawa attended the MDNA Tour at the Lanxess Arena in Cologne and wanted to share his review and analysis…
Take a look at the photograph (not retouched) above and pretend you don't recognize her. How old would you say she is? 25? 30? 35?

At age 53, Madonna can still look and sing "Like a Virgin" as sensually as she first performed it 28 years ago. But she now imbues the lyrics with new and deeply touching resonance.
Read the full article at OperaBlog.
Male models bring homage to Madonna
To celebrate Madonna's MDNA Tour stop at the Stade de France in Paris this Saturday, Libération posted an article in which ten different male models bring homage to Madonna.
The models include Fabso, Julien Mazzoli, Sidy, Benjamin Dukhan/The Burger Girl, Deejay Jewell, Alexandre Dufoix and François Sagat…
All the pictures here!

Madame X is available in Box Set, CD, Vinyl and Cassette!
Get your copy HERE!