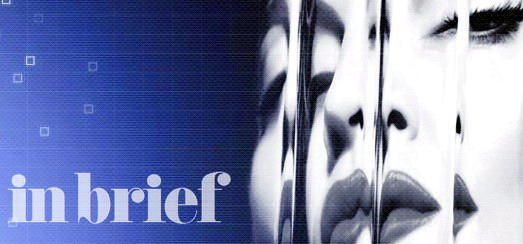 MDNA and the charts
According to Mediatraffic, MDNA already sold more than 1,090,000 copies worldwide!
"Truth or Dare by Madonna" Deluxe Container & Cosmetic Case
A new "Truth or Dare by Madonna" promo items is given on the Macy's website with every $68 "Truth or Dare by Madonna" fragrance purchase!
To order, go HERE!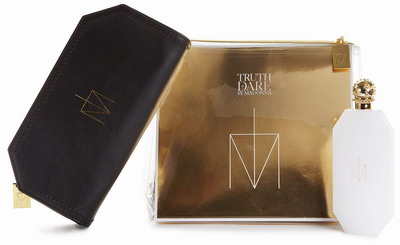 Alternative "Gang Bang" version
William Orbit was in Hong Kong and posted on Facebook…
Played my alternative version of Gang Bang at the Kee Club. Then the album version, then the alternative again.
Back to back.

15 minutes of Gang Bangin. A splendid frenzy. Had only played it to M and a few other friends so far and wanted to see how it would go down in a club.

In in honour of that steamy joy ride I will HAVE to call it the Kee Club mix!
W.E. on DVD and Blu-Ray
W.E. has finally been released on DVD and Blu-Ray in the United States!
Oder the DVD at Amazon US
Order the Blu-ray/DVD Combo + Digital Copy at Amazon US
'Simply Madonna' Exhibition in Abu Dhabi
Marking the Madonna's arrival in the UAE in June, BurJuman brings you the stunning 'Simply Madonna' exhibition – an exclusive collection of outfits, iconic jewellery pieces, concert tour costumes, film props, photographs, awards and personal items that celebrate Madonna's stupendous 25 year long career reign.
Visitors to the exhibition will get the chance to win Madonna Golden Circle concert tickets for her upcoming performances on June 3rd and 4th in Abu Dhabi. A prized merchandise item autographed by Madonna will also be up for grabs.
The exhibition will take place at BurJuman South Village Area, BurJuman Observatory Area (opposite Virgin) between 10 am – 10 pm from May 24th to June 6th
The Golden Triangle
Madonna's official website ran a contest to choose the name for the PIT area at the different shows of the MDNA World Tour.
When Madonna asked for her beloved Iconers to help her find the perfect name for her 2012 Tour pit, we didn't realize the related contest would turn to be such a success… So many of you came up with cool names that Madonna couldn't pick one but used them as a source of inspiration instead.

Today, we are happy to announce that the pit now has a name, but also that we don't have 1 big winner and 4 finalists but 4 big winners! Those 4 lucky fans are behind Madonna's choice to officially name her tour pit "The Golden Triangle".

If your Icon display name is listed below, we are happy to confirm that you have won a pair (2) of Golden Triangle tickets to the MDNA show of your choice, along with a copy of the "Truth or Dare" tour documentary on Blu-ray!

Also, please note that some of the picked names were submitted by different members and so to make it fair to all of them, each winner is the one who submitted that particular name first.

Last, but not least, Madonna liked the entry of member wahoolagirl (USA), who submitted the "Queen's Courtyard" name and wins a pair of Golden Triangle tickets too!

Congratulations to our winners and thank you to all of you Iconers for such a fantastic time!

Crazyformadge (Canada) – Entry: Cherry Pit
Wago70 (USA) – Entry: LUV Triangle
Mlover (Spain) – Entry: L.U.V Pit
Travrin (Italy) – Entry: Golden Groove
Arianne Phillips and Jean Paul Gaultier at the MDNA World Tour rehearsals
Arianne Phillips recently tweeted a picture of herself and Jean Paul Gaultier at the MDNA World Tour rehearsals in New York.
Click on the image!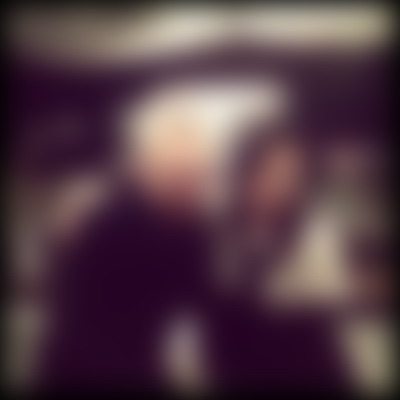 Madonna's new mansion in the Hamptons
Madonna has been quietly renting a secluded, $6 million mansion in Water Mill since January, reports The New York Post's Jennifer Gould Keil. The 8,500-square- foot, seven-bedroom home sits on three acres. Madge's rental mansion on Blank Lane has two fireplaces, a great room, media room, dining room and chef's kitchen, plus a tennis court and pool. She also has a $32 million Upper East Side mansion and the $5 million Bridgehampton horse farm she bought in 2009 from Kelly Klein.
Madonna 'stalker' could be back in court on weapons charges
A Madonna-obsessed ex-firefighter will be back on the hook for felony weapons charges if Manhattan prosecutors get their way — and a judge forgives their admitted bad math, according to the New York Post.
Robert Linhart had been busted in September 2010 after he twice parked outside the singer's ninth floor, Upper West Side apartment, opened cans of paint and started crafting poster-board professions of love.
He was charged with felony weapons possession — for a gravity knife and an awl — and spent a remarkable two years in Rikers, unable to post bail.
The case had been dismissed last month for prosecutors' failure to meet speedy trial deadlines. Prosecutors had argued then that they were wrongly penalized for time a key witness had been out of the country on military duty.
In court today, Manhattan Supreme Court Justice Bonnie Wittner grudgingly agreed to revisit the matter — not based on the military matter, but on assistant district attorney Tatiana Amblin's admission that she'd made "a dumb mistake" in her own calculations.
"If this was John Q Public and not Madonna, they wouldn't be pushing so hard, and they wouldn't have thrown him in Rikers," Linhart's lawyer, Kevin Kitson, told The Post angrily after court.

Madame X is available in Box Set, CD, Vinyl and Cassette!
Get your copy HERE!