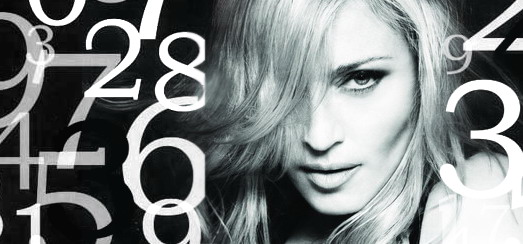 MDNA has sold over 407,000 copies in the U.S. only in just two weeks.
Despite a 86.7% drop-off in sales, Madonna starts a second week at No. 8 on The Billboard 200 with MDNA.
The album remains in the Top 10 selling 48,000 copies in the U.S. this week, according to Nielsen SoundScan, after debuting last week with 359,000. The percentage dip surpasses the record set by Lady Gaga's "Born This Way," when it fell 84.27% in its second week on the chart dated June 18, 2011.
Both "MDNA" and "Born This Way" would have not had such steep drops, had it not been for unusually enhanced first-week sales.
"MDNA's" large fall was expected, as its debut was bolstered by sales gained from a concert ticket/album promotion as well as preorders from iTunes. Further, without a current hit single on our major airplay charts nor any substantial recent promotion on Madonna's part, the drop was bound to be significant.
Madonna also earned her record-extending 42nd No. 1 on Billboard's Dance/Club Play Songs chart, as "Girl Gone Wild" zips 4-1
Even though MDNA has dropped on the US charts, it still continues to do great in the rest of the world…
Argentina: 1 (+4)
Austria: 12 (-9)
Australia: 9 (-8) // Certified Gold
Belgium (Flanders): 1
Belgium (Wallonia): 3
Canada: 1
Croatia: 4 (-3)
Czech Republic: 2 (-1)
Finland: 3 (-2)
France: 6 (-4)
Germany: 10 (-7)
Hungary: 1
Iceland: 13
India: 1 // Certified Gold
Ireland: 11 (-10)
Italy: 1
Japan: 5 (-1) // Certified Gold
Mexico: 1
Netherlands: 5 (-4)
New Zealand: 20 (-17)
Norway: 4 (-2)
Poland: 1
Portugal: 7 (-5)
Slovenia: 5 (+2)
South Korea: 5 (-1)
Spain: 3 (-2)
Sweden: 2 (-1)
Switzerland: 3 (-1)
Taiwan: 7 (-1)
UK: 7 (-6)
Venezuela: 2
World: 1
Thanks to Billboard and MadonnaCharts