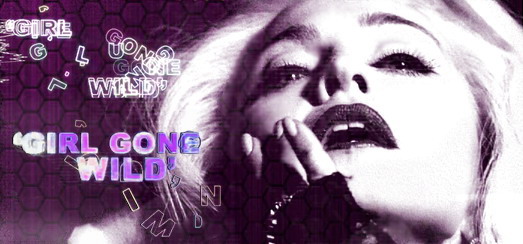 Earlier his week Madonnarama revealed that Madonna's video for "Girl Gone Wild" would premiere on E! Entertainment on March 20th and the following day on YouTube.
E! has just released the official press release, confirming what we said…
Madonna is teaming up with E! for the exclusive world premiere of the controversial music video for her new single "Girl Gone Wild" from her upcoming MDNA album, scheduled to be released March 26 on Interscope Records. The video, shot in black and white, was filmed in Los Angeles and directed by Mert & Marcus. It includes a stunning tour de force performance by the Material Girl and her team of dancers and breathtaking visual effects. E! provides a pitch-perfect platform for this much buzzed-about video when it premieres exclusively on E! News on March 20 at 7:00 and 11:30 PM and is available on E! Online directly following.

Over the course of her extraordinary three decade career, Madonna, considered the ultimate video visionary, has sold over 300 million albums and holds the record for the most successful tour by a solo artist in history. She is a seven time Grammy winning singer, songwriter, producer and a Rock & Roll Hall of Fame inductee, as well as a film director and producer. Her most recent film W.E. which she co-wrote, directed and produced is currently in theatres. Madonna recently performed at the Bridgestone Superbowl Halftime Show for 112.6 million viewers – the largest halftime audience ever. She is scheduled to go on a worldwide concert tour that begins in Tel Aviv Israel on May 29. Her first US concert date is August 28 in Philadelphia.

Be sure to tune-in to the world premiere of Madonna's "Girl Gone Wild" music video – only on E! News on Tuesday, March 20th at 7:00 and 11:30 PM and on E! Online directly following, www.eonline.com.

Madame X is available in Box Set, CD, Vinyl and Cassette!
Get your copy HERE!