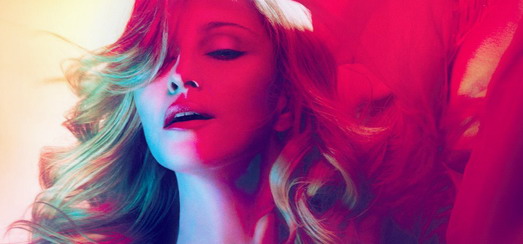 We already knew Justin Cognito remixed Madonna's "Girl Gone Wild". Another name we can add to that list is non other than Dave Aude.
Phil Marriott previewed the track tonight on GaydarRadio and of course we have it for you!
Listen and enjoy…
Guy Oseary took to Twitter to answer some fan questions.
at rehearsals for the tour today.. very exciting..

she's in full on rehearsals.. a teaser of video coming soon.. and video being edited now.. other things in the works..
He also confirms that there is no MDNA promo tour planned…
there is no time for promo tour.. We are in full on tour mode.. Need to get it ll together.. working on other ideas..

we don't have any tv currently scheduled.. will keep you posted

we are still going to do things.. just not a promo tour.. don't think so traditionally..
About the "Girl Gone Wild" video he revealed…
"Girl Gone Wild" teaser of video will be out friday morning…
In other news, the physical "Give me all your Luvin'" 2-track single is available in Europe and can be ordered online: Amazon US, Amazon UK, Amazon DE, Amazon FR, Amazon IT, Amazon ES
The Maxi CD, digital format only, can already be bought on Amazon US and includes…
1. Give Me All Your Luvin'
2. Give Me All Your Luvin' (Nicky Romero Remix)
3. Give Me All Your Luvin' (Party Rock Remix)
4. Give Me All Your Luvin' (Sultan + Ned Shepard Remix)
5. Give Me All Your Luvin' (Oliver Twizt Remix)
6. Give Me All Your Luvin' (Demolition Crew Remix)