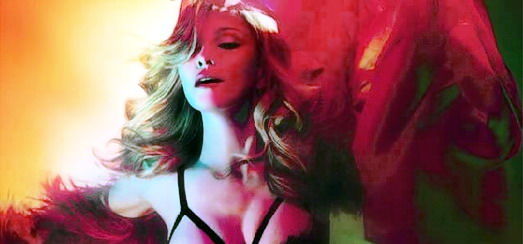 Joe Francis – founder of GGW Brands which produces the Girls Gone Wild and Guys Gone Wild DVD series – seems to have gotten his way with Madonna without ever having to set foot in a courtroom.
Apparently Madonna has changed the title of her new song "Girls Gone Wild" to avoid any legal problems.
Just before the Super Bowl, Francis and his lawyer David Houston fired off a cease and desist letter threatening Madonna with legal action if she sang the song during her halftime performance, and also demanding that Madonna make things right on her new album.
Well, apparently Madonna and the record label, Interscope, have seen it Joe's way … because it seems they have agreed to change the song title to "GIRL Gone Wild."
Francis tells TMZ, the war's not over…
"Clearly her label was trying to avoid legal action surrounding the song … BUT [the new title] is still infringement as far as the law is concerned, and we have been in touch with Madonna's people in an effort to resolve this issue."
Joe Francis says he'll pursue new legal action if she doesn't make further changes to the title.
Listen to Girl Gone Wild in Full with this great Dubtronic Edit…
Tell us what you think of the track in our poll…
Get the lyrics…
It's so hypnotic
The way he pulls on me
It's like the force of gravity
Right up under my feet

It's so erotic
This feeling can't be beat
It's coursing through my whole body
Feel the heat

I got that burning hot desire
And no one can put out my fire
It's coming right down through the wire

Here it comes
When I hear them 808 drums

It's got me singin' hey-ey-e
Like a girl gone wild
A good girl gone wild
I'm like hey-ey-e
Like a girl gone wild
A good girl gone wild

Girls they just wanna have some fun
Get fired up like a smokin' gun
On the floor till the daylight comes
Girls they just wanna have some fun

A girl gone wild
A good girl gone wild
I'm like a girl gone wild
A good girl gone wild

The room is spinnin'
It must be the tanqueray
I'm about to go astray
My inhibition's gone away

I feel like sinnin'
You got me in the zone
DJ play my favourite song
Turn me on

I got that burning hot desire
And no one can put out my fire
It's coming right down through the wire

Here it comes
When I hear them 808 drums

It's got me singin' hey-ey-e
Like a girl gone wild
A good girl gone wild
I'm like hey-ey-e
Like a girl gone wild
A good girl gone wild

Girls they just wanna have some fun
Get fired up like a smokin' gun
On the floor till the daylight comes
Girls they just wanna have some fun

I know, I know, I shouldn't act this way
I know, I know, I know, good girls don't misbehave, misbehave
But I'm a bad girl anyway
Forgive me

Hey-ey-e
Like a girl gone wild
A good girl gone wild
I'm like hey-ey-e
Like a girl gone wild
A good girl gone wild

Girls they just wanna have some fun
Get fired up like a smokin' gun
On the floor till the daylight comes
Girls they just wanna have some fun

A girl gone wild
A good girl gone wild
I'm like a girl gone wild
A good girl gone wild

Written by Madonna, Jenson Vaughan, Benny Benassi and Alle Benassi
Produced by Madonna, Benny Benassi and Alle Benassi