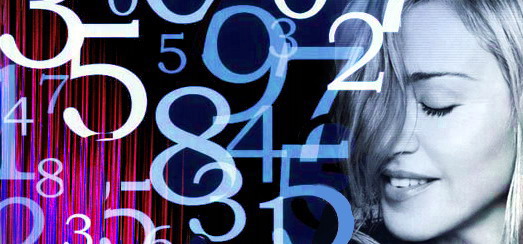 After its first full week, Madonna's "Give Me All Your Luvin'" makes a big jump from No.22 to No.7 (up 78% to 209.000 points) on the United World Charts.
It's Madonna's 43rd Global Top 10 smash so far (at the moment the years 1985 and 1986 are still missing).
So, Madonna is the act with the most Global Top 10 hits of all time.
In the US, Madonna's "Give Me All Your Luvin'" (feat. Nicki Minaj & M.I.A.) rises 7-6 with 165,000 (up 44%) in its first full week of availablility.
In the UK, the song debuts at number 37 (8,577 sales) for Madonna feat. Nicki Minaj and M.I.A. The track was ineligible for the chart last week, as it was being offered as a pre-order incentive for parent album MDNA – but it became eligible for chart duty on Tuesday. It is Madonna's 67th hit.
Here's a recap of Madonna's "Give me all your Luvin'" in the Charts…
United World Charts – 22-7

Australia (Singles) – 25-44
Austria – 11
Belgium Flander – 6-5
Belgium Wallonia – 3-3
Canada (Hot 100) – 11-1
Denmark – 16-18
Finland (Singles) – 1-9
France (Single) – 4-3
Germany – 8
Greece – 2-5
Ireland (Singles) – 11-26
Italy – 2-2
Luxembourg – 10
Netherlands – 2-22
Portugal – 5-4
Spain – 2-3
Sweden – 2-5
Switzerland – 6
UK (Singles) – 37-/
US (Hot 100) – 13-10
US (Airplay) – 28-59
US (Digital Sales) – 7-6