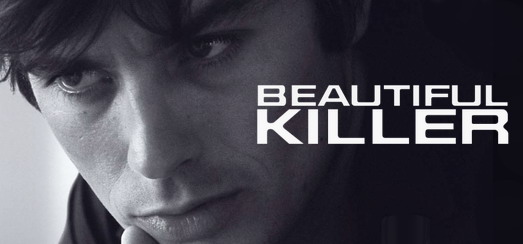 Madonna reveals a new track called "Beautiful Killer", a tribute to French film star Alain Delon in a recent interview with Rebecca Keegan, from the Los Angeles Times.
In an interview at her sprawling Sunset Boulevard home, Madonna said she's driven by something much more stimulating – an inquiring disposition.
I don't like to repeat myself.
I'm a curious person who's interested in learning, and I like to take the road less traveled by. That's just my nature, so perhaps that leads me to subject matter or controversial or subversive waters. I don't know. It's not something that's intentional. I'm not calculating being subversive or trying to be ahead of people. I just work on things that interest me.
Madonna had just returned home from a Golden Globes rehearsal, where she practiced presenting the award for foreign language film.
There's only one country that's a little tricky – that's China.
On W.E…
I liked the idea of examining the cult of celebrity. That Abbie's character would be looking at this story and thinking, 'Wow, I want that,' the way people do with famous people. They think that they have this kind of a life, and so they follow them around with this fairy tale notion of who they think they are.

What [Wallis and Edward] did was pretty controversial. I found her to be a very complex person, and I found his sacrifice to be unusual…. People don't just get up and walk away from the most powerful position in the world. It's kind of unheard of.

There's three love stories in the film: There's Edward and Wallis, the blossoming love story between Wally and Evgeni, and there's the love affair between the two women," she said. "It's an important mythological story to tell … of a woman helping another woman. I don't think it's something that we see very often in films. Mostly, we see women sabotaging other women.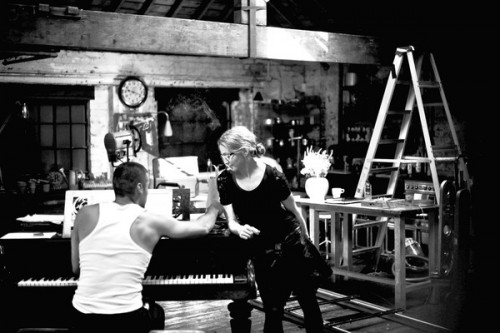 "W.E.'s" 54-day shoot in 2010 spanned New York, London, the English countryside, Paris and the South of France…
It was hell. In a way, I was very naive. I wrote the script, and I let my imagination go, and I didn't really think of the practicalities of all the different locations I had written and all the different places I was gonna have to go.
Growing up…
My father was quite strict. We didn't watch a lot of movies growing up. When I went to the university, there was a foreign film cinema. Movies were playing every night, and it was like Pandora's box for me to suddenly discover the world of Visconti, Pasolini, Antonioni and Fellini and Godard and Truffaut…. It was like walking into a world and suddenly feeling at home. There's a dreamlike quality to a lot of them. They transported me and inspired me.
The singer's best preparation for the demands of directing a movie may have been her ambitious, visually driven live shows, and she'll spend the latter half of 2012 on a global tour on behalf of "MDNA."
When you're putting a show together, you're dealing with so many elements. You're creating a stage and working with lights and costumes and dancers, who you could say are the actors. You're paying attention to the minutiae and you're also stepping back and looking at the bigger picture. I always like to tell stories in my show and have some kind of an arc. I have a crew that I rely on desperately and … I'm working with creative people, so I need to be judicious with the way that I speak with them. I've always been intricately involved in every aspect of my show. I know where all the nails are on the stage.

I have 12 minutes and 40 seconds to do something extravagant and exciting in the middle of something that's quite sacred to all of America. No one's asked me to tone down my moves. They were curious about my costumes and the costumes of the dancers…. They were very clear with us up front that they don't want nipples or anything like that, and I didn't have any intention of doing that, so I was like, 'OK, we're cool.' I'm more nervous about this than most things I've done, simply because … it's not how I'm used to working. I'm a perfectionist. I like everything to be done just so, and I like to run things and run things and run things until people can do it with their eyes closed.
One song on the album, "Beautiful Killer," is a tribute to French film star Alain Delon.
I've seen every movie Alain Delon's ever made. He's so charismatic.
I've made a huge effort to try and not sound like everybody else. The music that I've done with William is quite introspective, whereas Martin's is more ironic and funny and upbeat. There's a really up aspect to it and a really fun aspect to it.
On her daughter Lourdes…
Sometimes, [Lourdes] will do certain things or say certain things and I'll feel like I'm looking in a mirror. I'll get really irritated with her and then I'll stop and think, 'But that's what I used to do. Or that's what I do.' If I complain to my friends and say, 'Oh, she's so strong willed' or 'She's so opinionated,' they look at me and go, 'Well what did you expect?'
Read the full interview...

Madame X is available in Box Set, CD, Vinyl and Cassette!
Get your copy HERE!