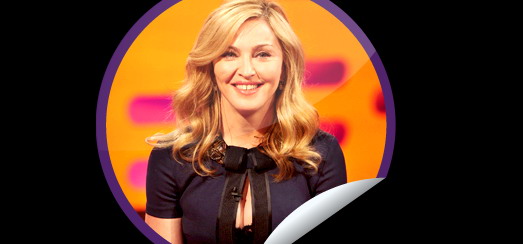 Madonna still got it!
Her interview with Cynthia McFadden broadcasted on ABC's Nightline had 3.3/8 rating.
In other words, the best one of the night.
Other shows at that time…
Late Show with David Letterman (2.9/7)
The Tonight Show with Jay Leno (2.9/7)
Jimmy Kimmel Live (1.6/5)
Her appearance on The Graham Norton Show also did extremely well with an extra million viewers on BBC1!
An impressive 4.2 million people tuned in to watch the superstar talk about her new film W.E. on Friday night.
The show usually bags just over 3 million viewers.
Graham Norton couldn't stop raving about the singer afterwards.
He said…
"I'm still high on Madonna love."
Have a look at some pictures from that night…