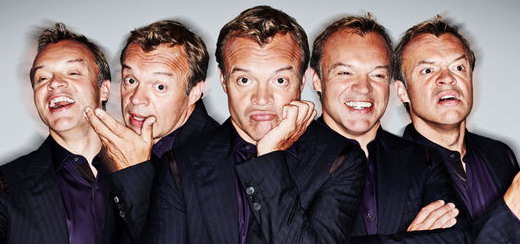 NOTE: This post will be updated continuously in the upcoming hours
Today, Madonna attended the taping of The Graham Norton Show, with music guest Emeli Sandé.
Here is a sneak peak of what Friday's episode has in store for us…
James D'Arcy and Andrea Riseborough just joined Madonna on set.
Madonna told Graham Norton she likes the idea of using initials for her next album title. No title confirmed yet!
Madonna is joking with Graham Norton about her album title:
She likes MDNA and LUV sounds good, but she hasn't revealed anything.
Italian Madonna barbie doll creators Magia2000 gave Madonna a doll inspired by her look at the Venice Film Festival!
She also talked about Lady Gaga, saying she was talented
Madonna is wearing Louboutin shoes, a navy blue dress and Chanel fingerless gloves.
She's currently talking about W./E.
Big thanks to Alejandro!

Madame X is available in Box Set, CD, Vinyl and Cassette!
Get your copy HERE!