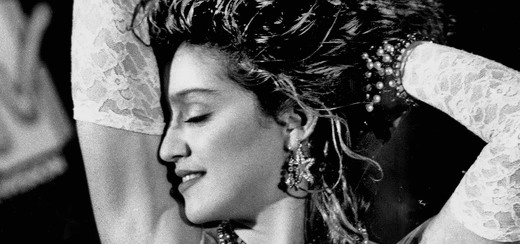 Madonna performed "Like a Virgin" at the first MTV Video Music Awards in 1984, where she appeared on stage atop a giant wedding cake dressed in a wedding dress, adorned with the infamous "Boy Toy" belt buckle, and veil. The climax of her risqué performance found her humping and rolling around on the stage. To this day, the performance is noted as one of the most iconic and biggest performances in MTV's history.
Back in August, VH1 Classic celebrated MTV's 30th Anniversary and rebroadcasted this video digitally.
Thanks to club78boy

Don't forget to pre-order Madame X!
Pre-order links available HERE!