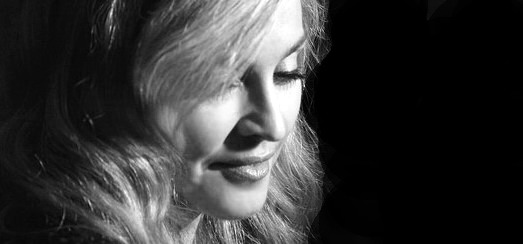 Madonna, accompanied by Andrea Riseborough, attended the Cinema Society & Piaget screening of her movie W./E. at the Museum of Modern Art, in New York.
Here's a summary of all the reports, by Madonnarama…
Variety…
At Sunday's MoMA screening of "W.E.," Madonna was asked about the hardest part in co-writing and directing her revisionist bio of Wallis Simpson.

"Actually it's all hard. Making art, being creative, is always the challenge," Madonna said of the Weinstein Co. release. "Once you go from writing to surviving the shoot and editing the production, it's all hard."

"W.E." will rehabilitate the duchess' reputation, said Andrea Riseborough, who plays Simpson — the twice-divorced woman who prompted King Edward VIII to abdicate in 1937.

"The propaganda fed to the British public — but also internationally — by Stanley Baldwin affected our opinion of Wallis Simpson," she said at the Cinema Society event. "We were subjected to a huge amount of propaganda without our knowing it." As for the duchess in exile, the actress added, "She married someone she truly loved but there was an emptiness in that she could never live up to the pressure of having to be as exciting as a kingship."

Valentino, who met Simpson in '68 ("She did several dresses of mine"), recalled a not particularly happy couple. "Fighting, fighting," he said of the duke and duchess. "Of course, if you read some books, it's a little different. But Madonna, she picks up good things."
Gotham Magazine…
If you are obsessed with Wallis Simpson, as Dispatches happens to be, Madonna's movie W.E. (for "Wallis" and "Edward," her husband, Prince Edward, Duke of Windsor) is a must-see. The story weaves between a young New York social named Wally (played by Abbie Cornish), who is obsessed with the New York auction of the Duke and Duchess's effects in the 1980s, and the story of Simpson, who was socially ambitious to the extreme and married the King of England (after he eventually abdicated).

On Sunday, December 4, Piaget, the Cinema Society and the Weinstein Company screened W.E., Madonna's directorial debut, at MoMA with an afterparty at Crown. Andrea Riseborough plays Simpson like a dream in the film. "When she walked into my living room," said Madonna, wearing Dolce & Gabbana and Van Cleef & Arpels, "I was stopped in my tracks."

"You start with the literature, as Joan Didion says," explained Riseborough. "I read reams and reams of fact, and then came the archived footage. And once you've adopted it all and trust that it is in your DNA, as Madonna says, then you forget all of it because there is no point doing any of that if you can't be present."

"It was cooking in my brain for a long time," said Madonna of the project, which she also co-wrote. "I was trying to understand the story of love and sacrifice." Madonna, in fact, read the private letters of the Duke and Duchess. The truth behind the greatest love story of all time is that the Duchess felt trapped, and that the Duke's constant affection was eventually unbearable.

The British journalist standing next to me on the red carpet asked in the most tasteful Oxbridge accent: "Was the Duchess a hermaphrodite?" "I don't think so," Madonna, apparently well-read on the subject, answered demurely. "That's an assumption one shouldn't make."

The modern portion of the film (still flawed) was edited and re-edited after various screenings. "Venice, Toronto and London," explained Madonna. "Each time I watched the film with an audience I had a new experience. And the luxury of making small tweaks and changes… But tonight is about letting go."

"I have a really big knot in my stomach," she continued. "No one has offered me a glass of Champagne like they did in Venice and Toronto."

Later at Crown, security checked IDs at the door. Madonna was sandwiched between Steven Klein and Guy Oseary in a back corner. We also spotted Adrien Brody, Jeremy Piven (with an attractive young brunette) and artist Marilyn Minter. Delicious cupcakes passed on silver trays read CONGRATULATIONS, M.
Extra…
Madonna has been confirmed as the performer for the Super Bowl XLVI halftime show on February 5, and "Extra's" Jerry Penacoli caught up with the "W.E." director at her film's screening at the Museum of Modern Art in NYC.

Excited for her new gig, Madonna exclaimed, "It's a huge deal, my God. To be as exciting as the football game is a huge challenge. And to get your stage set up in eight minutes, another huge challenge."

The singer will take the stage at the Lucas Oil Stadium in Indianapolis on Feb. 5, 2012.

Madge is teaming up with Cirque du Soleil to create what is being called a "signature performance."

Two days before football's biggest event, "W.E." opens in theaters, and the mega star talked about the Roberto Cavalli number she wore for the premiere, saying, "I tried to dress more like a tuxedo kind of thing."

In addition to her movie, Madonna's new album, in which she collaborates with rapper Nicki Minaj and M.I.A., will drop in the spring. "They're both singing on my record," she said, adding, "I'm singing, too!"
Fashion Week Daily…
Madonna, nervous? Say it ain't so. The Cinema Society with Piaget screened her labor of love and feature directorial debut W.E. at MoMA last night for a heavyweight crowd including Valentino Garavani & Giancarlo Giammetti, Barry Diller, Parker Posey, Anderson Cooper, Patti Smith, Julian Schnabel, Andy Cohen, Francisco Costa, Glenda Bailey, Chloe Sevingy, Donna Karan, Hamish Bowles, Tony Danza, Jake Shears, Adrien Brody, David Blaine, Olivier Theyskens, Andre Leon Talley, Rachel Roy, Anson Mount, Steven Klein, Johan Lindberg, Malcolm Carfrae, Daniel Benedict, and Stefano Tonchi. Do those nerves sound a little more reasonable now? "Thanks again for supporting me tonight and adding another layer of tension," she deadpanned to the crowd before the screening. "I have a really big knot in my stomach and nobody's offered me a glass of champagne like they've done at the screenings in Venice, Toronto and London. I'm sober, and I hope I like my film!" The screening was a momentous occasion for the auteur. "Each time I've watched the film with an audience, I've had a new experience. I've been able to make squeaks and changes after watching it with people, but tonight is very different because it's now finished. I can't make any changes. Tonight's about letting it go. I knew I wanted to move to New York and become an artist and start a revolution. Here I am so many years later (about to watch my film), and it's extremely humbling."

The stunning film with costumes by Arianne Phillips (worth the ticket price alone) is a two-tiered romantic drama focusing on the affair between King Edward VIII (James D'Arcy) and American divorcée Wallis Simpson (Andrea Riseborough) and a contemporay romance between Wally (Abbie Cornish), a married woman and a Russian security guard (Oscar Isaac). Wally becomes obsessed with the love story of Wallis and Edward and learns about her own life as she learns about the sacrafices Wallis made to be with him.

What do Lourdes, Rocco and David think of Mom's gig as a director? "They think it's pretty cool," she explained on the red carpet in head-to-toe Roberto Cavalli, Piaget diamonds and a W.E. necklace given to her by her kids for her birthday. "My son wants me to make a comedy next. Something that will make them laugh, guys doing naughty things, and maybe a few guns."

After the screening, guests ignored their Sunday curfews and headed to upper east side hot spot Crown for champange, special W.E. cupcakes, and naturally another glimpse of Madge, who sat with her pal Steven Klein. Producer Harvey Weinstein, who worked with her on 1991's Truth Or Dare (directed by screenwriter Alex Keshinshian), summed up her accomplishment best: "I'm so proud of this film. If this would have been Joe Smith's name on the movie instead of Madonna, this would be heralded as a great new voice." Madonna retorted: "Thanks, Harvey, but I would never want to be Joe Smith." W.E. knew that
Style Watch…
The Duchess can breathe easy: The Material Girl is a fan of Kate Middleton's wardrobe.

"She is a lovely girl with a great sense of style," Madonna told PEOPLE at Sunday's Cinema Society and Piaget screening of her directorial debut, W.E., in New York. "Her wedding dress by Alexander McQueen was very beautiful."

Madonna added, "I like her choices. She's elegant and still knows how to have some fun. I'm a fan of her style."

Another look among the royal set that Madonna appreciates was that of Wallis Simpson — the American divorcée for whom King Edward VIII abdicated the throne of England to marry and the center of W.E., out in limited release on Dec. 9.

"She developed a style and stuck with it whether people were interested or not. I admire her individuality," said the pop star and avid palace watcher, who "had an obsession with the royal family starting with Queen Victoria" while living in England in the mid-2000s.

As for the Duke and Duchess of Cambridge, Madonna is happy that they get to live a less restricted life.

"The freedom that [Kate] has and the freedom the royal family has now is nice and is refreshing," she shared. "It's too bad that Edward VIII didn't have that same kind of freedom back in 1937 to make his own decisions and to be the prince of the people, which Prince William is allowed to be. I like how modern they are now."
Style…
"Madonna is coming, everyone; Madonna is here," Parker Posey yelled as she made her way down the red carpet last night at the Museum of Modern Art, where the Cinema Society and the Weinstein Company were hosting a screening of Madge's new film W.E. But Posey needn't have bothered. The barrage of camera flashes and screams of fans more than sufficed to announce the blonde one's delayed arrival. "I've been a huge fan ever since I was a little girl," Chloë Sevigny gushed. Patti Smith, Valentino, Donna Karan, and Julian Schnabel were also in the crowd.

Before making her way into the screening room, a Roberto Cavalli-clad Madonna told Style.com how the idea for the melodrama, centered around the 1930's affair between Wallis Simpson (Andrea Riseborough) and King Edward VIII (James D'Arcy), came about: "It's a really long story, but it's something that was cooking in my brain for a long time," said the Material Girl, who confirmed she would continue doing films. "I was living in England and had an obsession with the royal family, starting with Queen Victoria, and also I was very interested in pre-war England."

During his introduction, Harvey Weinstein said, "If Joe Smith had made the film it would still be heralded," to which Madonna politely replied, "Thank you, Harvey, but I would never want to be Joe Smith." Not hardly. The pop superstar has just been confirmed as the Super Bowl half-time act. Later, as MoMA PS1's Klaus Biesenbach walked into the Piaget-sponsored after-party at Crown, he asked Weinstein, "Are you happy?" Weinstein's response: "Yes, Patti Smith got up and gave her a standing ovation."
GossipCenter…
Celebrating her directorial debut, Madonna held a fabulous fete for "W.E." in New York City on Sunday evening (December 4).

The "Like a Virgin" songstress explained to press that taking her idea and making it a reality was something of a birthing process.

"Making art and being creative is always a challenge. Making a film is all encompassing- there are so many aspects to it, but I think the more I do it, the easier it's going to get."

Designer Donna Karan noted that Madge may face opposition as a filmmaker, given that most of her background is in the music industry. "I think people get you in a box. They can't see anything else but that. I face it, too."

Other famous faces in the house included Parker Posey, Valentino, Giancarlo Giammetti, Julian Schnabel, Olivier Theyskens, Jenny Shimizu, Alan Cumming, Chloë Sevigny, Rachel Roy, Patti Smith, and Anderson Cooper.

Madame X is available in Box Set, CD, Vinyl and Cassette!
Get your copy HERE!