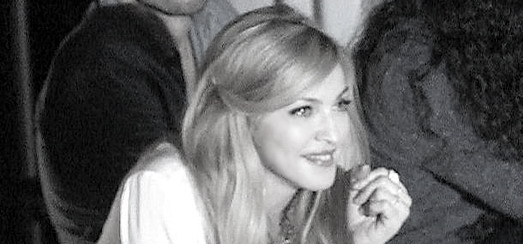 At the Smirnoff Nightlife Exchange Project's Global Dance Search which took place at Roseland in New York last night Madonna chose the winner of a global dance contest awarding one lucky dancer the opportunity to join her official dance crew. With art direction and choreography by Shay Normann, the 11 finalists battled it out in front of over one thousand guests. Beating hundreds of online hopefuls and then competing against finalists live at the event, Lil' Buck from Memphis, TN was the announced winner of the coveted, life-changing prize.
Lil' Buck said…
This has been an incredible journey and a dream come true.
Madonna added…
The Smirnoff Nightlife Exchange Project has uncovered amazing dance talent from all over the world, but Lil' Buck was the best of all.
Madonna, who watched the performances with choreographers Rich & Tone Talauega, handpicked DJ and Producer Martin Solveig to headline the event. Solveig has been collaborating with Madonna on her upcoming album. Hardy "Indigo" Muanza and Vikter Duplaix were also at the event spinning custom mixes.
The Smirnoff Nightlife Exchange Project, including the exclusive dance competition to join Madonna's dance crew, is the first component of a multi-faceted agreement between Madonna and her partner Live Nation and Diageo, the parent company of The Smirnoff Co.
Matthew Rettenmund, from Boy Culture, attended the event and shared some details..
She arrived around 11:45PM, sat in the balcony for the opening number, then emerged from the stage in a pair of asscheek-baring short-shorts and preened her way to a side-stage where she spent most of the night trying to hide from all of us fanarazzi so as not to distract from the hard-working dancers who were dancing on the main stage.
Madonna narrowed it down to four dancers, who then had a dance-off and Madonna chose someone called Li'l Buck from Memphis, Tennessee ("the hood," he proudly proclaimed) to become a dancer with her on tour.
Then followed a long, long, long period of us staring at her and her entourage while she ignored our existence and was filmed for some kind of promo piece.
Finally, she started teasing us with dance moves and went over to greet Martin Solveig in his DJ booth where she danced wildly to "Hello," Alicia Keys and other hot club songs. The highlight was when Solveig got her to sing a bit of "Give Me All Your Love."
Read more at Boy Culture
Have a look at more videos from the event…

Madame X is available in Box Set, CD, Vinyl and Cassette!
Get your copy HERE!