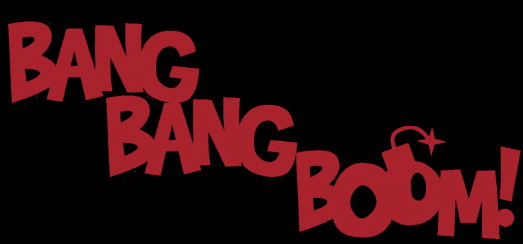 We've already revealed the titles "Give Me All Your Love" and "Girls Gone Wild" off Madonna's upcoming album that will be released in 2012.
Another track we can add on that list is "Bang Bang" a mid-tempo track produced by William Orbit. Like we already said, the album is going to feature deep and intimate lyrics… well, this is one of them.
"Bang Bang" includes themes such as bitter love, temptation, violence and even murder.
Madonna talks about meeting someone at the late show and how it was dangerous to sit so close to the man.
She wonders how she ended up with her hand on the barrel of a gun and wants him to pay for the pain he caused.
Madonna uses the words "bitch" many times and repeats the words "bang" and "boom" a few times.
She talks about losing her mind and metaphorically accuses the guy of buidling her coffin and driving the hearse where her body rests.
Madonna talks about keeping her enemies close, never looking back but wonders how he ended up winning.
She explains some love stories are just too good to be true, saying she's a fool who's been tricked up and shut down.
In the chorus she admits that she realizes she's more unstable than he is.
She says she's not her brother, lover nor her friend but that it's over now and that he appears like this whole different person, very successful and well adored.
Now her reputation is down, her blood is in his dixie cup.
At the end, we wonder if she really shot him, because the song ends with Madonna yelling that she got him and shot him.
Stay tuned for more exclusive info…

Madame X is available in Box Set, CD, Vinyl and Cassette!
Get your copy HERE!