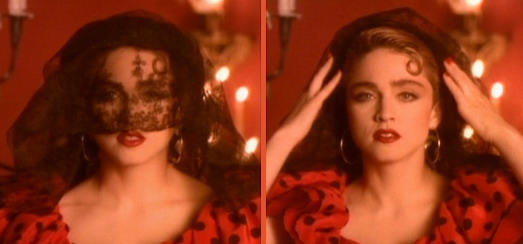 Fifth and final single from Madonna's album True Blue, La Isla Bonita was released on February 25, 1987 and reached number-one in countries such as France, the United Kingdom and Germany.
In the video, shot in Los Angeles by Mary Lambert, Madonna plays two different charachters: a Catholic woman and a Flamenco dancer.
After the first video, here is a second video outtake without effects or tags, exclusively sent by club78boy to Madonnarama, where Madonna can be seen shooting different takes of two scenes.
Incredible video footage more than 24 years after its release.
Enjoy and share!
Thanks to club78boy

Madame X is available in Box Set, CD, Vinyl and Cassette!
Get your copy HERE!