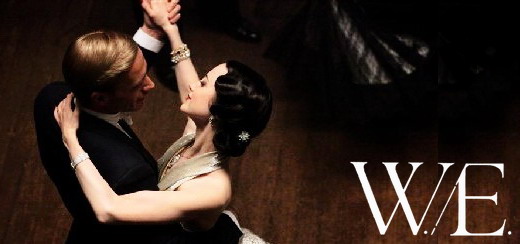 Tonight Madonna, Abbie Cornish and James D'Arcy will attend the W.E. premiere at the 55th BFI London Film Festival.
Here's an overview of the currenly known release dates and distributors:
Dec 09, 2011 – USA by The Weinstein Company
Dec 21, 2011 – Belgium by Kinepolis Film Distribution
Dec 22, 2011 – Netherlands by Dutch Film Works
Jan 20, 2012 – UK & Ireland by Studiocanal
Jan 25, 2012 – Norway by SF Norge
Fev 16, 2012 – Germany by Senator Film Verleih
During the first trimester 2012 – France by Pretty Pictures
The rumours about the re-editing of W.E. seem to be true as Patricia Stark, who plays the part of a "Katie Couric-type character" reporting from Sotheby's in Madonna's movie, posted the following on Twitter:
Recorded 9 new narration lines today for the movie W.E. Directed by Madonna. Unless something changes my narration now opens the movie!!!
Here is an update of the promo images for W.E. in HQ…
Thanks to Thyron from the official German Madonna-Fanclub Spotlight, MadonnaUnderground and the official Dutch Madonna fanclub

Madame X is available in Box Set, CD, Vinyl and Cassette!
Get your copy HERE!