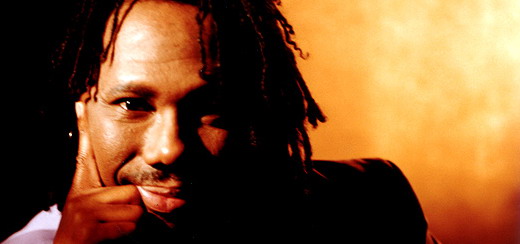 With his band Chic and later on his own, Nile Rodgers helped define the sound of the late 1970s and early 1980s.
From songs like "Le Freak" and "Good Times", which he co-wrote, to seminal albums by David Bowie (Let's Dance), Madonna (Like A Virgin) and Diana Ross (Diana), all multi-platinum smashes he produced, few modern-day musicians can claim a professional past so storied, much of it experienced under the ever-present haze of drugs and alcohol.
Rodgers tells his life story – the good, bad and utterly absurd – in "Le Freak" (Spiegel & Grau), out this week.
The book is full of surprises as talent meets unbelievable excess at a time before the internet, mobile phones or even compact discs.
Among them, Rodgers reveals about Madonna…
Madonna was exhibiting diva-like behavior long before she became a household name.
Madonna's superintense let's-get-down-to-business attitude sometimes rubbed people the wrong way
One day, Madonna's insult slinging went too far. Our assistant had the temerity to go to the bathroom, and she freaked out on him…. 'Where the fuck is he going?', she said loudly enough that he could clearly hear.
Unsatisfied, that she's made her point, she then let off a fusillade from her usual arsenal of one-liners:
'Time is money, and the money is mine.'
According to the book, Rodgers confronted her, and the argument turned so heated, he quit the record for what would turn out to be "the shortest producer strike in history."
We also learn that Nile Rodgers was determined to quit drugs 17 years ago after making a fool of himself at Madonna's birthday party.
After he teamed up with her to produce her Like A Virgin album in 1984, the two became pals, but he tested the friendship when his severe drug and alcohol addictions got the better of him at the singer's bash.
He told Us Magazine…
"She had a birthday party at her house in Miami Beach.
I was on a three-day binge and up all the time partying…
I didn't even want to go to sleep. I ran into Madonna at a club called Liquid, and she invited me over for her birthday party.
My behaviour, which I don't remember at all, was not so cool.
I am almost positive that I was the last person to leave.
And I was carried home, and it was really ugly.
I was so embarrassed I didn't even talk to Madonna for a long time.
And then, when I saw her, and I apologised, she looked at me and she said, 'Oh no, you were just a little drunk.'
I was like, 'Here I was ready to have a big apology. A little drunk? Do you know I was so embarrassed I haven't had another drink or drug in my life? It was hardly a little drunk.'
But to her it was nothing.
She's probably seen a lot worse.
But thank god it all turned out just fine, and when I look back upon it, it was completely embarrassing, way out of character for me, and it was a resetting of my artistic and moral compass.
Honestly, I haven't touched drink or drug again – and that was, like, 17 years ago."
Based on articles from the Hollywood Reporter, Us Magazine and Contact Music

Madame X is available in Box Set, CD, Vinyl and Cassette!
Get your copy HERE!