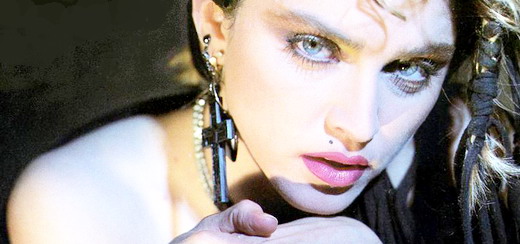 Madonna's Lucky Star Stems have leaked on the Internet, including the accapella and backing vocals.
As some of might know, Stems are the individual components of a song, separately saved (usually to disc) for the purposes of use in a remix.
Get the full 1.04GB Lucky Star Stems in WAV!
Warning: fopen(/home/www/0621c302212f4d438abef07f7e3d1f03/web/dl/links-2011.txt): failed to open stream: Permission denied in /home/clients/a7c4993780f79da6045a6aa6df215e2a/web/posts-en/wp-content/plugins/exec-php/includes/runtime.php(42) : eval()'d code on line 5
Warning: fgets() expects parameter 1 to be resource, bool given in /home/clients/a7c4993780f79da6045a6aa6df215e2a/web/posts-en/wp-content/plugins/exec-php/includes/runtime.php(42) : eval()'d code on line 5
Warning: fgets() expects parameter 1 to be resource, bool given in /home/clients/a7c4993780f79da6045a6aa6df215e2a/web/posts-en/wp-content/plugins/exec-php/includes/runtime.php(42) : eval()'d code on line 5
Warning: fgets() expects parameter 1 to be resource, bool given in /home/clients/a7c4993780f79da6045a6aa6df215e2a/web/posts-en/wp-content/plugins/exec-php/includes/runtime.php(42) : eval()'d code on line 5
Warning: fgets() expects parameter 1 to be resource, bool given in /home/clients/a7c4993780f79da6045a6aa6df215e2a/web/posts-en/wp-content/plugins/exec-php/includes/runtime.php(42) : eval()'d code on line 5
Warning: fgets() expects parameter 1 to be resource, bool given in /home/clients/a7c4993780f79da6045a6aa6df215e2a/web/posts-en/wp-content/plugins/exec-php/includes/runtime.php(42) : eval()'d code on line 5
Warning: fgets() expects parameter 1 to be resource, bool given in /home/clients/a7c4993780f79da6045a6aa6df215e2a/web/posts-en/wp-content/plugins/exec-php/includes/runtime.php(42) : eval()'d code on line 5
Warning: fgets() expects parameter 1 to be resource, bool given in /home/clients/a7c4993780f79da6045a6aa6df215e2a/web/posts-en/wp-content/plugins/exec-php/includes/runtime.php(42) : eval()'d code on line 5
Warning: fgets() expects parameter 1 to be resource, bool given in /home/clients/a7c4993780f79da6045a6aa6df215e2a/web/posts-en/wp-content/plugins/exec-php/includes/runtime.php(42) : eval()'d code on line 5
Warning: fgets() expects parameter 1 to be resource, bool given in /home/clients/a7c4993780f79da6045a6aa6df215e2a/web/posts-en/wp-content/plugins/exec-php/includes/runtime.php(42) : eval()'d code on line 5
Warning: fgets() expects parameter 1 to be resource, bool given in /home/clients/a7c4993780f79da6045a6aa6df215e2a/web/posts-en/wp-content/plugins/exec-php/includes/runtime.php(42) : eval()'d code on line 5
Warning: fgets() expects parameter 1 to be resource, bool given in /home/clients/a7c4993780f79da6045a6aa6df215e2a/web/posts-en/wp-content/plugins/exec-php/includes/runtime.php(42) : eval()'d code on line 5
Warning: fgets() expects parameter 1 to be resource, bool given in /home/clients/a7c4993780f79da6045a6aa6df215e2a/web/posts-en/wp-content/plugins/exec-php/includes/runtime.php(42) : eval()'d code on line 5
Warning: fgets() expects parameter 1 to be resource, bool given in /home/clients/a7c4993780f79da6045a6aa6df215e2a/web/posts-en/wp-content/plugins/exec-php/includes/runtime.php(42) : eval()'d code on line 5
Warning: fgets() expects parameter 1 to be resource, bool given in /home/clients/a7c4993780f79da6045a6aa6df215e2a/web/posts-en/wp-content/plugins/exec-php/includes/runtime.php(42) : eval()'d code on line 5
Warning: fgets() expects parameter 1 to be resource, bool given in /home/clients/a7c4993780f79da6045a6aa6df215e2a/web/posts-en/wp-content/plugins/exec-php/includes/runtime.php(42) : eval()'d code on line 5
Warning: fgets() expects parameter 1 to be resource, bool given in /home/clients/a7c4993780f79da6045a6aa6df215e2a/web/posts-en/wp-content/plugins/exec-php/includes/runtime.php(42) : eval()'d code on line 5
Warning: fgets() expects parameter 1 to be resource, bool given in /home/clients/a7c4993780f79da6045a6aa6df215e2a/web/posts-en/wp-content/plugins/exec-php/includes/runtime.php(42) : eval()'d code on line 5
Warning: fgets() expects parameter 1 to be resource, bool given in /home/clients/a7c4993780f79da6045a6aa6df215e2a/web/posts-en/wp-content/plugins/exec-php/includes/runtime.php(42) : eval()'d code on line 5
Warning: fgets() expects parameter 1 to be resource, bool given in /home/clients/a7c4993780f79da6045a6aa6df215e2a/web/posts-en/wp-content/plugins/exec-php/includes/runtime.php(42) : eval()'d code on line 5
Warning: fgets() expects parameter 1 to be resource, bool given in /home/clients/a7c4993780f79da6045a6aa6df215e2a/web/posts-en/wp-content/plugins/exec-php/includes/runtime.php(42) : eval()'d code on line 5
Warning: fgets() expects parameter 1 to be resource, bool given in /home/clients/a7c4993780f79da6045a6aa6df215e2a/web/posts-en/wp-content/plugins/exec-php/includes/runtime.php(42) : eval()'d code on line 5
Warning: fgets() expects parameter 1 to be resource, bool given in /home/clients/a7c4993780f79da6045a6aa6df215e2a/web/posts-en/wp-content/plugins/exec-php/includes/runtime.php(42) : eval()'d code on line 5
Warning: fgets() expects parameter 1 to be resource, bool given in /home/clients/a7c4993780f79da6045a6aa6df215e2a/web/posts-en/wp-content/plugins/exec-php/includes/runtime.php(42) : eval()'d code on line 5
Warning: fgets() expects parameter 1 to be resource, bool given in /home/clients/a7c4993780f79da6045a6aa6df215e2a/web/posts-en/wp-content/plugins/exec-php/includes/runtime.php(42) : eval()'d code on line 5
Warning: fgets() expects parameter 1 to be resource, bool given in /home/clients/a7c4993780f79da6045a6aa6df215e2a/web/posts-en/wp-content/plugins/exec-php/includes/runtime.php(42) : eval()'d code on line 5
Warning: fgets() expects parameter 1 to be resource, bool given in /home/clients/a7c4993780f79da6045a6aa6df215e2a/web/posts-en/wp-content/plugins/exec-php/includes/runtime.php(42) : eval()'d code on line 5
Warning: fgets() expects parameter 1 to be resource, bool given in /home/clients/a7c4993780f79da6045a6aa6df215e2a/web/posts-en/wp-content/plugins/exec-php/includes/runtime.php(42) : eval()'d code on line 5
Warning: fgets() expects parameter 1 to be resource, bool given in /home/clients/a7c4993780f79da6045a6aa6df215e2a/web/posts-en/wp-content/plugins/exec-php/includes/runtime.php(42) : eval()'d code on line 5
Warning: fgets() expects parameter 1 to be resource, bool given in /home/clients/a7c4993780f79da6045a6aa6df215e2a/web/posts-en/wp-content/plugins/exec-php/includes/runtime.php(42) : eval()'d code on line 5
Warning: fgets() expects parameter 1 to be resource, bool given in /home/clients/a7c4993780f79da6045a6aa6df215e2a/web/posts-en/wp-content/plugins/exec-php/includes/runtime.php(42) : eval()'d code on line 5
Warning: fgets() expects parameter 1 to be resource, bool given in /home/clients/a7c4993780f79da6045a6aa6df215e2a/web/posts-en/wp-content/plugins/exec-php/includes/runtime.php(42) : eval()'d code on line 5
Warning: fgets() expects parameter 1 to be resource, bool given in /home/clients/a7c4993780f79da6045a6aa6df215e2a/web/posts-en/wp-content/plugins/exec-php/includes/runtime.php(42) : eval()'d code on line 5
Warning: fgets() expects parameter 1 to be resource, bool given in /home/clients/a7c4993780f79da6045a6aa6df215e2a/web/posts-en/wp-content/plugins/exec-php/includes/runtime.php(42) : eval()'d code on line 5
Warning: fgets() expects parameter 1 to be resource, bool given in /home/clients/a7c4993780f79da6045a6aa6df215e2a/web/posts-en/wp-content/plugins/exec-php/includes/runtime.php(42) : eval()'d code on line 5
Warning: fgets() expects parameter 1 to be resource, bool given in /home/clients/a7c4993780f79da6045a6aa6df215e2a/web/posts-en/wp-content/plugins/exec-php/includes/runtime.php(42) : eval()'d code on line 5
Warning: fgets() expects parameter 1 to be resource, bool given in /home/clients/a7c4993780f79da6045a6aa6df215e2a/web/posts-en/wp-content/plugins/exec-php/includes/runtime.php(42) : eval()'d code on line 5
Warning: fgets() expects parameter 1 to be resource, bool given in /home/clients/a7c4993780f79da6045a6aa6df215e2a/web/posts-en/wp-content/plugins/exec-php/includes/runtime.php(42) : eval()'d code on line 5
Warning: fgets() expects parameter 1 to be resource, bool given in /home/clients/a7c4993780f79da6045a6aa6df215e2a/web/posts-en/wp-content/plugins/exec-php/includes/runtime.php(42) : eval()'d code on line 5
Warning: fgets() expects parameter 1 to be resource, bool given in /home/clients/a7c4993780f79da6045a6aa6df215e2a/web/posts-en/wp-content/plugins/exec-php/includes/runtime.php(42) : eval()'d code on line 5
Warning: fgets() expects parameter 1 to be resource, bool given in /home/clients/a7c4993780f79da6045a6aa6df215e2a/web/posts-en/wp-content/plugins/exec-php/includes/runtime.php(42) : eval()'d code on line 5
Warning: fgets() expects parameter 1 to be resource, bool given in /home/clients/a7c4993780f79da6045a6aa6df215e2a/web/posts-en/wp-content/plugins/exec-php/includes/runtime.php(42) : eval()'d code on line 5
Warning: fgets() expects parameter 1 to be resource, bool given in /home/clients/a7c4993780f79da6045a6aa6df215e2a/web/posts-en/wp-content/plugins/exec-php/includes/runtime.php(42) : eval()'d code on line 5
Warning: fgets() expects parameter 1 to be resource, bool given in /home/clients/a7c4993780f79da6045a6aa6df215e2a/web/posts-en/wp-content/plugins/exec-php/includes/runtime.php(42) : eval()'d code on line 5
Warning: fgets() expects parameter 1 to be resource, bool given in /home/clients/a7c4993780f79da6045a6aa6df215e2a/web/posts-en/wp-content/plugins/exec-php/includes/runtime.php(42) : eval()'d code on line 5
Warning: fgets() expects parameter 1 to be resource, bool given in /home/clients/a7c4993780f79da6045a6aa6df215e2a/web/posts-en/wp-content/plugins/exec-php/includes/runtime.php(42) : eval()'d code on line 5
Warning: fgets() expects parameter 1 to be resource, bool given in /home/clients/a7c4993780f79da6045a6aa6df215e2a/web/posts-en/wp-content/plugins/exec-php/includes/runtime.php(42) : eval()'d code on line 5
Warning: fgets() expects parameter 1 to be resource, bool given in /home/clients/a7c4993780f79da6045a6aa6df215e2a/web/posts-en/wp-content/plugins/exec-php/includes/runtime.php(42) : eval()'d code on line 5
Warning: fgets() expects parameter 1 to be resource, bool given in /home/clients/a7c4993780f79da6045a6aa6df215e2a/web/posts-en/wp-content/plugins/exec-php/includes/runtime.php(42) : eval()'d code on line 5
Warning: fgets() expects parameter 1 to be resource, bool given in /home/clients/a7c4993780f79da6045a6aa6df215e2a/web/posts-en/wp-content/plugins/exec-php/includes/runtime.php(42) : eval()'d code on line 5
Warning: fgets() expects parameter 1 to be resource, bool given in /home/clients/a7c4993780f79da6045a6aa6df215e2a/web/posts-en/wp-content/plugins/exec-php/includes/runtime.php(42) : eval()'d code on line 5
Warning: fgets() expects parameter 1 to be resource, bool given in /home/clients/a7c4993780f79da6045a6aa6df215e2a/web/posts-en/wp-content/plugins/exec-php/includes/runtime.php(42) : eval()'d code on line 5
Warning: fgets() expects parameter 1 to be resource, bool given in /home/clients/a7c4993780f79da6045a6aa6df215e2a/web/posts-en/wp-content/plugins/exec-php/includes/runtime.php(42) : eval()'d code on line 5
Warning: fgets() expects parameter 1 to be resource, bool given in /home/clients/a7c4993780f79da6045a6aa6df215e2a/web/posts-en/wp-content/plugins/exec-php/includes/runtime.php(42) : eval()'d code on line 5
Warning: fgets() expects parameter 1 to be resource, bool given in /home/clients/a7c4993780f79da6045a6aa6df215e2a/web/posts-en/wp-content/plugins/exec-php/includes/runtime.php(42) : eval()'d code on line 5
Warning: fgets() expects parameter 1 to be resource, bool given in /home/clients/a7c4993780f79da6045a6aa6df215e2a/web/posts-en/wp-content/plugins/exec-php/includes/runtime.php(42) : eval()'d code on line 5
Warning: fgets() expects parameter 1 to be resource, bool given in /home/clients/a7c4993780f79da6045a6aa6df215e2a/web/posts-en/wp-content/plugins/exec-php/includes/runtime.php(42) : eval()'d code on line 5
Warning: fgets() expects parameter 1 to be resource, bool given in /home/clients/a7c4993780f79da6045a6aa6df215e2a/web/posts-en/wp-content/plugins/exec-php/includes/runtime.php(42) : eval()'d code on line 5
Warning: fgets() expects parameter 1 to be resource, bool given in /home/clients/a7c4993780f79da6045a6aa6df215e2a/web/posts-en/wp-content/plugins/exec-php/includes/runtime.php(42) : eval()'d code on line 5
Warning: fgets() expects parameter 1 to be resource, bool given in /home/clients/a7c4993780f79da6045a6aa6df215e2a/web/posts-en/wp-content/plugins/exec-php/includes/runtime.php(42) : eval()'d code on line 5
Warning: fgets() expects parameter 1 to be resource, bool given in /home/clients/a7c4993780f79da6045a6aa6df215e2a/web/posts-en/wp-content/plugins/exec-php/includes/runtime.php(42) : eval()'d code on line 5
Warning: fgets() expects parameter 1 to be resource, bool given in /home/clients/a7c4993780f79da6045a6aa6df215e2a/web/posts-en/wp-content/plugins/exec-php/includes/runtime.php(42) : eval()'d code on line 5
Warning: fgets() expects parameter 1 to be resource, bool given in /home/clients/a7c4993780f79da6045a6aa6df215e2a/web/posts-en/wp-content/plugins/exec-php/includes/runtime.php(42) : eval()'d code on line 5
Warning: fgets() expects parameter 1 to be resource, bool given in /home/clients/a7c4993780f79da6045a6aa6df215e2a/web/posts-en/wp-content/plugins/exec-php/includes/runtime.php(42) : eval()'d code on line 5
Warning: fgets() expects parameter 1 to be resource, bool given in /home/clients/a7c4993780f79da6045a6aa6df215e2a/web/posts-en/wp-content/plugins/exec-php/includes/runtime.php(42) : eval()'d code on line 5
Warning: fgets() expects parameter 1 to be resource, bool given in /home/clients/a7c4993780f79da6045a6aa6df215e2a/web/posts-en/wp-content/plugins/exec-php/includes/runtime.php(42) : eval()'d code on line 5
Warning: fgets() expects parameter 1 to be resource, bool given in /home/clients/a7c4993780f79da6045a6aa6df215e2a/web/posts-en/wp-content/plugins/exec-php/includes/runtime.php(42) : eval()'d code on line 5
Warning: fgets() expects parameter 1 to be resource, bool given in /home/clients/a7c4993780f79da6045a6aa6df215e2a/web/posts-en/wp-content/plugins/exec-php/includes/runtime.php(42) : eval()'d code on line 5
Warning: fgets() expects parameter 1 to be resource, bool given in /home/clients/a7c4993780f79da6045a6aa6df215e2a/web/posts-en/wp-content/plugins/exec-php/includes/runtime.php(42) : eval()'d code on line 5
Warning: fgets() expects parameter 1 to be resource, bool given in /home/clients/a7c4993780f79da6045a6aa6df215e2a/web/posts-en/wp-content/plugins/exec-php/includes/runtime.php(42) : eval()'d code on line 5
Warning: fgets() expects parameter 1 to be resource, bool given in /home/clients/a7c4993780f79da6045a6aa6df215e2a/web/posts-en/wp-content/plugins/exec-php/includes/runtime.php(42) : eval()'d code on line 5
Warning: fgets() expects parameter 1 to be resource, bool given in /home/clients/a7c4993780f79da6045a6aa6df215e2a/web/posts-en/wp-content/plugins/exec-php/includes/runtime.php(42) : eval()'d code on line 5
Warning: fgets() expects parameter 1 to be resource, bool given in /home/clients/a7c4993780f79da6045a6aa6df215e2a/web/posts-en/wp-content/plugins/exec-php/includes/runtime.php(42) : eval()'d code on line 5
Warning: fgets() expects parameter 1 to be resource, bool given in /home/clients/a7c4993780f79da6045a6aa6df215e2a/web/posts-en/wp-content/plugins/exec-php/includes/runtime.php(42) : eval()'d code on line 5
Warning: fgets() expects parameter 1 to be resource, bool given in /home/clients/a7c4993780f79da6045a6aa6df215e2a/web/posts-en/wp-content/plugins/exec-php/includes/runtime.php(42) : eval()'d code on line 5
Warning: fgets() expects parameter 1 to be resource, bool given in /home/clients/a7c4993780f79da6045a6aa6df215e2a/web/posts-en/wp-content/plugins/exec-php/includes/runtime.php(42) : eval()'d code on line 5
Warning: fgets() expects parameter 1 to be resource, bool given in /home/clients/a7c4993780f79da6045a6aa6df215e2a/web/posts-en/wp-content/plugins/exec-php/includes/runtime.php(42) : eval()'d code on line 5
Warning: fgets() expects parameter 1 to be resource, bool given in /home/clients/a7c4993780f79da6045a6aa6df215e2a/web/posts-en/wp-content/plugins/exec-php/includes/runtime.php(42) : eval()'d code on line 5
Warning: fgets() expects parameter 1 to be resource, bool given in /home/clients/a7c4993780f79da6045a6aa6df215e2a/web/posts-en/wp-content/plugins/exec-php/includes/runtime.php(42) : eval()'d code on line 5
Warning: fgets() expects parameter 1 to be resource, bool given in /home/clients/a7c4993780f79da6045a6aa6df215e2a/web/posts-en/wp-content/plugins/exec-php/includes/runtime.php(42) : eval()'d code on line 5
Warning: fgets() expects parameter 1 to be resource, bool given in /home/clients/a7c4993780f79da6045a6aa6df215e2a/web/posts-en/wp-content/plugins/exec-php/includes/runtime.php(42) : eval()'d code on line 5
Warning: fgets() expects parameter 1 to be resource, bool given in /home/clients/a7c4993780f79da6045a6aa6df215e2a/web/posts-en/wp-content/plugins/exec-php/includes/runtime.php(42) : eval()'d code on line 5
Warning: fgets() expects parameter 1 to be resource, bool given in /home/clients/a7c4993780f79da6045a6aa6df215e2a/web/posts-en/wp-content/plugins/exec-php/includes/runtime.php(42) : eval()'d code on line 5
Warning: fgets() expects parameter 1 to be resource, bool given in /home/clients/a7c4993780f79da6045a6aa6df215e2a/web/posts-en/wp-content/plugins/exec-php/includes/runtime.php(42) : eval()'d code on line 5
Warning: fgets() expects parameter 1 to be resource, bool given in /home/clients/a7c4993780f79da6045a6aa6df215e2a/web/posts-en/wp-content/plugins/exec-php/includes/runtime.php(42) : eval()'d code on line 5
Warning: fgets() expects parameter 1 to be resource, bool given in /home/clients/a7c4993780f79da6045a6aa6df215e2a/web/posts-en/wp-content/plugins/exec-php/includes/runtime.php(42) : eval()'d code on line 5
Warning: fgets() expects parameter 1 to be resource, bool given in /home/clients/a7c4993780f79da6045a6aa6df215e2a/web/posts-en/wp-content/plugins/exec-php/includes/runtime.php(42) : eval()'d code on line 5
Warning: fgets() expects parameter 1 to be resource, bool given in /home/clients/a7c4993780f79da6045a6aa6df215e2a/web/posts-en/wp-content/plugins/exec-php/includes/runtime.php(42) : eval()'d code on line 5
Warning: fgets() expects parameter 1 to be resource, bool given in /home/clients/a7c4993780f79da6045a6aa6df215e2a/web/posts-en/wp-content/plugins/exec-php/includes/runtime.php(42) : eval()'d code on line 5
Warning: fgets() expects parameter 1 to be resource, bool given in /home/clients/a7c4993780f79da6045a6aa6df215e2a/web/posts-en/wp-content/plugins/exec-php/includes/runtime.php(42) : eval()'d code on line 5
Warning: fgets() expects parameter 1 to be resource, bool given in /home/clients/a7c4993780f79da6045a6aa6df215e2a/web/posts-en/wp-content/plugins/exec-php/includes/runtime.php(42) : eval()'d code on line 5
Warning: fgets() expects parameter 1 to be resource, bool given in /home/clients/a7c4993780f79da6045a6aa6df215e2a/web/posts-en/wp-content/plugins/exec-php/includes/runtime.php(42) : eval()'d code on line 5
Warning: fgets() expects parameter 1 to be resource, bool given in /home/clients/a7c4993780f79da6045a6aa6df215e2a/web/posts-en/wp-content/plugins/exec-php/includes/runtime.php(42) : eval()'d code on line 5
Warning: fgets() expects parameter 1 to be resource, bool given in /home/clients/a7c4993780f79da6045a6aa6df215e2a/web/posts-en/wp-content/plugins/exec-php/includes/runtime.php(42) : eval()'d code on line 5
Warning: fgets() expects parameter 1 to be resource, bool given in /home/clients/a7c4993780f79da6045a6aa6df215e2a/web/posts-en/wp-content/plugins/exec-php/includes/runtime.php(42) : eval()'d code on line 5
Warning: fgets() expects parameter 1 to be resource, bool given in /home/clients/a7c4993780f79da6045a6aa6df215e2a/web/posts-en/wp-content/plugins/exec-php/includes/runtime.php(42) : eval()'d code on line 5
Warning: fgets() expects parameter 1 to be resource, bool given in /home/clients/a7c4993780f79da6045a6aa6df215e2a/web/posts-en/wp-content/plugins/exec-php/includes/runtime.php(42) : eval()'d code on line 5
Warning: fgets() expects parameter 1 to be resource, bool given in /home/clients/a7c4993780f79da6045a6aa6df215e2a/web/posts-en/wp-content/plugins/exec-php/includes/runtime.php(42) : eval()'d code on line 5
Warning: fgets() expects parameter 1 to be resource, bool given in /home/clients/a7c4993780f79da6045a6aa6df215e2a/web/posts-en/wp-content/plugins/exec-php/includes/runtime.php(42) : eval()'d code on line 5
Warning: fgets() expects parameter 1 to be resource, bool given in /home/clients/a7c4993780f79da6045a6aa6df215e2a/web/posts-en/wp-content/plugins/exec-php/includes/runtime.php(42) : eval()'d code on line 5
Warning: fgets() expects parameter 1 to be resource, bool given in /home/clients/a7c4993780f79da6045a6aa6df215e2a/web/posts-en/wp-content/plugins/exec-php/includes/runtime.php(42) : eval()'d code on line 5
Warning: fgets() expects parameter 1 to be resource, bool given in /home/clients/a7c4993780f79da6045a6aa6df215e2a/web/posts-en/wp-content/plugins/exec-php/includes/runtime.php(42) : eval()'d code on line 5
Warning: fgets() expects parameter 1 to be resource, bool given in /home/clients/a7c4993780f79da6045a6aa6df215e2a/web/posts-en/wp-content/plugins/exec-php/includes/runtime.php(42) : eval()'d code on line 5
Warning: fgets() expects parameter 1 to be resource, bool given in /home/clients/a7c4993780f79da6045a6aa6df215e2a/web/posts-en/wp-content/plugins/exec-php/includes/runtime.php(42) : eval()'d code on line 5
Warning: fgets() expects parameter 1 to be resource, bool given in /home/clients/a7c4993780f79da6045a6aa6df215e2a/web/posts-en/wp-content/plugins/exec-php/includes/runtime.php(42) : eval()'d code on line 5
Warning: fgets() expects parameter 1 to be resource, bool given in /home/clients/a7c4993780f79da6045a6aa6df215e2a/web/posts-en/wp-content/plugins/exec-php/includes/runtime.php(42) : eval()'d code on line 5
Warning: fgets() expects parameter 1 to be resource, bool given in /home/clients/a7c4993780f79da6045a6aa6df215e2a/web/posts-en/wp-content/plugins/exec-php/includes/runtime.php(42) : eval()'d code on line 5
Warning: fgets() expects parameter 1 to be resource, bool given in /home/clients/a7c4993780f79da6045a6aa6df215e2a/web/posts-en/wp-content/plugins/exec-php/includes/runtime.php(42) : eval()'d code on line 5
Warning: fgets() expects parameter 1 to be resource, bool given in /home/clients/a7c4993780f79da6045a6aa6df215e2a/web/posts-en/wp-content/plugins/exec-php/includes/runtime.php(42) : eval()'d code on line 5
Warning: fgets() expects parameter 1 to be resource, bool given in /home/clients/a7c4993780f79da6045a6aa6df215e2a/web/posts-en/wp-content/plugins/exec-php/includes/runtime.php(42) : eval()'d code on line 5
Warning: fgets() expects parameter 1 to be resource, bool given in /home/clients/a7c4993780f79da6045a6aa6df215e2a/web/posts-en/wp-content/plugins/exec-php/includes/runtime.php(42) : eval()'d code on line 5
Warning: fgets() expects parameter 1 to be resource, bool given in /home/clients/a7c4993780f79da6045a6aa6df215e2a/web/posts-en/wp-content/plugins/exec-php/includes/runtime.php(42) : eval()'d code on line 5
Warning: fgets() expects parameter 1 to be resource, bool given in /home/clients/a7c4993780f79da6045a6aa6df215e2a/web/posts-en/wp-content/plugins/exec-php/includes/runtime.php(42) : eval()'d code on line 5
Warning: fgets() expects parameter 1 to be resource, bool given in /home/clients/a7c4993780f79da6045a6aa6df215e2a/web/posts-en/wp-content/plugins/exec-php/includes/runtime.php(42) : eval()'d code on line 5
Warning: fgets() expects parameter 1 to be resource, bool given in /home/clients/a7c4993780f79da6045a6aa6df215e2a/web/posts-en/wp-content/plugins/exec-php/includes/runtime.php(42) : eval()'d code on line 5
Warning: fgets() expects parameter 1 to be resource, bool given in /home/clients/a7c4993780f79da6045a6aa6df215e2a/web/posts-en/wp-content/plugins/exec-php/includes/runtime.php(42) : eval()'d code on line 5
Warning: fgets() expects parameter 1 to be resource, bool given in /home/clients/a7c4993780f79da6045a6aa6df215e2a/web/posts-en/wp-content/plugins/exec-php/includes/runtime.php(42) : eval()'d code on line 5
Warning: fgets() expects parameter 1 to be resource, bool given in /home/clients/a7c4993780f79da6045a6aa6df215e2a/web/posts-en/wp-content/plugins/exec-php/includes/runtime.php(42) : eval()'d code on line 5
Warning: fgets() expects parameter 1 to be resource, bool given in /home/clients/a7c4993780f79da6045a6aa6df215e2a/web/posts-en/wp-content/plugins/exec-php/includes/runtime.php(42) : eval()'d code on line 5
Warning: fgets() expects parameter 1 to be resource, bool given in /home/clients/a7c4993780f79da6045a6aa6df215e2a/web/posts-en/wp-content/plugins/exec-php/includes/runtime.php(42) : eval()'d code on line 5
Warning: fgets() expects parameter 1 to be resource, bool given in /home/clients/a7c4993780f79da6045a6aa6df215e2a/web/posts-en/wp-content/plugins/exec-php/includes/runtime.php(42) : eval()'d code on line 5
Warning: fgets() expects parameter 1 to be resource, bool given in /home/clients/a7c4993780f79da6045a6aa6df215e2a/web/posts-en/wp-content/plugins/exec-php/includes/runtime.php(42) : eval()'d code on line 5
Warning: fgets() expects parameter 1 to be resource, bool given in /home/clients/a7c4993780f79da6045a6aa6df215e2a/web/posts-en/wp-content/plugins/exec-php/includes/runtime.php(42) : eval()'d code on line 5
Warning: fgets() expects parameter 1 to be resource, bool given in /home/clients/a7c4993780f79da6045a6aa6df215e2a/web/posts-en/wp-content/plugins/exec-php/includes/runtime.php(42) : eval()'d code on line 5
Warning: fgets() expects parameter 1 to be resource, bool given in /home/clients/a7c4993780f79da6045a6aa6df215e2a/web/posts-en/wp-content/plugins/exec-php/includes/runtime.php(42) : eval()'d code on line 5
Warning: fgets() expects parameter 1 to be resource, bool given in /home/clients/a7c4993780f79da6045a6aa6df215e2a/web/posts-en/wp-content/plugins/exec-php/includes/runtime.php(42) : eval()'d code on line 5
Warning: fgets() expects parameter 1 to be resource, bool given in /home/clients/a7c4993780f79da6045a6aa6df215e2a/web/posts-en/wp-content/plugins/exec-php/includes/runtime.php(42) : eval()'d code on line 5
Warning: fgets() expects parameter 1 to be resource, bool given in /home/clients/a7c4993780f79da6045a6aa6df215e2a/web/posts-en/wp-content/plugins/exec-php/includes/runtime.php(42) : eval()'d code on line 5
Warning: fgets() expects parameter 1 to be resource, bool given in /home/clients/a7c4993780f79da6045a6aa6df215e2a/web/posts-en/wp-content/plugins/exec-php/includes/runtime.php(42) : eval()'d code on line 5
Warning: fgets() expects parameter 1 to be resource, bool given in /home/clients/a7c4993780f79da6045a6aa6df215e2a/web/posts-en/wp-content/plugins/exec-php/includes/runtime.php(42) : eval()'d code on line 5
Warning: fgets() expects parameter 1 to be resource, bool given in /home/clients/a7c4993780f79da6045a6aa6df215e2a/web/posts-en/wp-content/plugins/exec-php/includes/runtime.php(42) : eval()'d code on line 5
Warning: fgets() expects parameter 1 to be resource, bool given in /home/clients/a7c4993780f79da6045a6aa6df215e2a/web/posts-en/wp-content/plugins/exec-php/includes/runtime.php(42) : eval()'d code on line 5
Warning: fgets() expects parameter 1 to be resource, bool given in /home/clients/a7c4993780f79da6045a6aa6df215e2a/web/posts-en/wp-content/plugins/exec-php/includes/runtime.php(42) : eval()'d code on line 5
Warning: fgets() expects parameter 1 to be resource, bool given in /home/clients/a7c4993780f79da6045a6aa6df215e2a/web/posts-en/wp-content/plugins/exec-php/includes/runtime.php(42) : eval()'d code on line 5
Warning: fgets() expects parameter 1 to be resource, bool given in /home/clients/a7c4993780f79da6045a6aa6df215e2a/web/posts-en/wp-content/plugins/exec-php/includes/runtime.php(42) : eval()'d code on line 5
Warning: fgets() expects parameter 1 to be resource, bool given in /home/clients/a7c4993780f79da6045a6aa6df215e2a/web/posts-en/wp-content/plugins/exec-php/includes/runtime.php(42) : eval()'d code on line 5
Warning: fgets() expects parameter 1 to be resource, bool given in /home/clients/a7c4993780f79da6045a6aa6df215e2a/web/posts-en/wp-content/plugins/exec-php/includes/runtime.php(42) : eval()'d code on line 5
Warning: fgets() expects parameter 1 to be resource, bool given in /home/clients/a7c4993780f79da6045a6aa6df215e2a/web/posts-en/wp-content/plugins/exec-php/includes/runtime.php(42) : eval()'d code on line 5
Warning: fgets() expects parameter 1 to be resource, bool given in /home/clients/a7c4993780f79da6045a6aa6df215e2a/web/posts-en/wp-content/plugins/exec-php/includes/runtime.php(42) : eval()'d code on line 5
Warning: fgets() expects parameter 1 to be resource, bool given in /home/clients/a7c4993780f79da6045a6aa6df215e2a/web/posts-en/wp-content/plugins/exec-php/includes/runtime.php(42) : eval()'d code on line 5
Warning: fgets() expects parameter 1 to be resource, bool given in /home/clients/a7c4993780f79da6045a6aa6df215e2a/web/posts-en/wp-content/plugins/exec-php/includes/runtime.php(42) : eval()'d code on line 5
Warning: fgets() expects parameter 1 to be resource, bool given in /home/clients/a7c4993780f79da6045a6aa6df215e2a/web/posts-en/wp-content/plugins/exec-php/includes/runtime.php(42) : eval()'d code on line 5
Warning: fgets() expects parameter 1 to be resource, bool given in /home/clients/a7c4993780f79da6045a6aa6df215e2a/web/posts-en/wp-content/plugins/exec-php/includes/runtime.php(42) : eval()'d code on line 5
Warning: fgets() expects parameter 1 to be resource, bool given in /home/clients/a7c4993780f79da6045a6aa6df215e2a/web/posts-en/wp-content/plugins/exec-php/includes/runtime.php(42) : eval()'d code on line 5
Warning: fgets() expects parameter 1 to be resource, bool given in /home/clients/a7c4993780f79da6045a6aa6df215e2a/web/posts-en/wp-content/plugins/exec-php/includes/runtime.php(42) : eval()'d code on line 5
Warning: fgets() expects parameter 1 to be resource, bool given in /home/clients/a7c4993780f79da6045a6aa6df215e2a/web/posts-en/wp-content/plugins/exec-php/includes/runtime.php(42) : eval()'d code on line 5
Warning: fgets() expects parameter 1 to be resource, bool given in /home/clients/a7c4993780f79da6045a6aa6df215e2a/web/posts-en/wp-content/plugins/exec-php/includes/runtime.php(42) : eval()'d code on line 5
Warning: fgets() expects parameter 1 to be resource, bool given in /home/clients/a7c4993780f79da6045a6aa6df215e2a/web/posts-en/wp-content/plugins/exec-php/includes/runtime.php(42) : eval()'d code on line 5
Warning: fgets() expects parameter 1 to be resource, bool given in /home/clients/a7c4993780f79da6045a6aa6df215e2a/web/posts-en/wp-content/plugins/exec-php/includes/runtime.php(42) : eval()'d code on line 5
Warning: fgets() expects parameter 1 to be resource, bool given in /home/clients/a7c4993780f79da6045a6aa6df215e2a/web/posts-en/wp-content/plugins/exec-php/includes/runtime.php(42) : eval()'d code on line 5
Warning: fgets() expects parameter 1 to be resource, bool given in /home/clients/a7c4993780f79da6045a6aa6df215e2a/web/posts-en/wp-content/plugins/exec-php/includes/runtime.php(42) : eval()'d code on line 5
Warning: fgets() expects parameter 1 to be resource, bool given in /home/clients/a7c4993780f79da6045a6aa6df215e2a/web/posts-en/wp-content/plugins/exec-php/includes/runtime.php(42) : eval()'d code on line 5
Warning: fgets() expects parameter 1 to be resource, bool given in /home/clients/a7c4993780f79da6045a6aa6df215e2a/web/posts-en/wp-content/plugins/exec-php/includes/runtime.php(42) : eval()'d code on line 5
Warning: fgets() expects parameter 1 to be resource, bool given in /home/clients/a7c4993780f79da6045a6aa6df215e2a/web/posts-en/wp-content/plugins/exec-php/includes/runtime.php(42) : eval()'d code on line 5
Warning: fgets() expects parameter 1 to be resource, bool given in /home/clients/a7c4993780f79da6045a6aa6df215e2a/web/posts-en/wp-content/plugins/exec-php/includes/runtime.php(42) : eval()'d code on line 5
Warning: fgets() expects parameter 1 to be resource, bool given in /home/clients/a7c4993780f79da6045a6aa6df215e2a/web/posts-en/wp-content/plugins/exec-php/includes/runtime.php(42) : eval()'d code on line 5
Warning: fgets() expects parameter 1 to be resource, bool given in /home/clients/a7c4993780f79da6045a6aa6df215e2a/web/posts-en/wp-content/plugins/exec-php/includes/runtime.php(42) : eval()'d code on line 5
Warning: fgets() expects parameter 1 to be resource, bool given in /home/clients/a7c4993780f79da6045a6aa6df215e2a/web/posts-en/wp-content/plugins/exec-php/includes/runtime.php(42) : eval()'d code on line 5
Warning: fgets() expects parameter 1 to be resource, bool given in /home/clients/a7c4993780f79da6045a6aa6df215e2a/web/posts-en/wp-content/plugins/exec-php/includes/runtime.php(42) : eval()'d code on line 5
Warning: fgets() expects parameter 1 to be resource, bool given in /home/clients/a7c4993780f79da6045a6aa6df215e2a/web/posts-en/wp-content/plugins/exec-php/includes/runtime.php(42) : eval()'d code on line 5
Warning: fgets() expects parameter 1 to be resource, bool given in /home/clients/a7c4993780f79da6045a6aa6df215e2a/web/posts-en/wp-content/plugins/exec-php/includes/runtime.php(42) : eval()'d code on line 5
Warning: fgets() expects parameter 1 to be resource, bool given in /home/clients/a7c4993780f79da6045a6aa6df215e2a/web/posts-en/wp-content/plugins/exec-php/includes/runtime.php(42) : eval()'d code on line 5
Warning: fgets() expects parameter 1 to be resource, bool given in /home/clients/a7c4993780f79da6045a6aa6df215e2a/web/posts-en/wp-content/plugins/exec-php/includes/runtime.php(42) : eval()'d code on line 5
Warning: fgets() expects parameter 1 to be resource, bool given in /home/clients/a7c4993780f79da6045a6aa6df215e2a/web/posts-en/wp-content/plugins/exec-php/includes/runtime.php(42) : eval()'d code on line 5
Warning: fgets() expects parameter 1 to be resource, bool given in /home/clients/a7c4993780f79da6045a6aa6df215e2a/web/posts-en/wp-content/plugins/exec-php/includes/runtime.php(42) : eval()'d code on line 5
Warning: fgets() expects parameter 1 to be resource, bool given in /home/clients/a7c4993780f79da6045a6aa6df215e2a/web/posts-en/wp-content/plugins/exec-php/includes/runtime.php(42) : eval()'d code on line 5
Warning: fgets() expects parameter 1 to be resource, bool given in /home/clients/a7c4993780f79da6045a6aa6df215e2a/web/posts-en/wp-content/plugins/exec-php/includes/runtime.php(42) : eval()'d code on line 5
Warning: fgets() expects parameter 1 to be resource, bool given in /home/clients/a7c4993780f79da6045a6aa6df215e2a/web/posts-en/wp-content/plugins/exec-php/includes/runtime.php(42) : eval()'d code on line 5
Warning: fgets() expects parameter 1 to be resource, bool given in /home/clients/a7c4993780f79da6045a6aa6df215e2a/web/posts-en/wp-content/plugins/exec-php/includes/runtime.php(42) : eval()'d code on line 5
Warning: fgets() expects parameter 1 to be resource, bool given in /home/clients/a7c4993780f79da6045a6aa6df215e2a/web/posts-en/wp-content/plugins/exec-php/includes/runtime.php(42) : eval()'d code on line 5
Warning: fgets() expects parameter 1 to be resource, bool given in /home/clients/a7c4993780f79da6045a6aa6df215e2a/web/posts-en/wp-content/plugins/exec-php/includes/runtime.php(42) : eval()'d code on line 5
Warning: fgets() expects parameter 1 to be resource, bool given in /home/clients/a7c4993780f79da6045a6aa6df215e2a/web/posts-en/wp-content/plugins/exec-php/includes/runtime.php(42) : eval()'d code on line 5
Warning: fgets() expects parameter 1 to be resource, bool given in /home/clients/a7c4993780f79da6045a6aa6df215e2a/web/posts-en/wp-content/plugins/exec-php/includes/runtime.php(42) : eval()'d code on line 5
Warning: fgets() expects parameter 1 to be resource, bool given in /home/clients/a7c4993780f79da6045a6aa6df215e2a/web/posts-en/wp-content/plugins/exec-php/includes/runtime.php(42) : eval()'d code on line 5
Warning: fgets() expects parameter 1 to be resource, bool given in /home/clients/a7c4993780f79da6045a6aa6df215e2a/web/posts-en/wp-content/plugins/exec-php/includes/runtime.php(42) : eval()'d code on line 5
Warning: fgets() expects parameter 1 to be resource, bool given in /home/clients/a7c4993780f79da6045a6aa6df215e2a/web/posts-en/wp-content/plugins/exec-php/includes/runtime.php(42) : eval()'d code on line 5
Warning: fgets() expects parameter 1 to be resource, bool given in /home/clients/a7c4993780f79da6045a6aa6df215e2a/web/posts-en/wp-content/plugins/exec-php/includes/runtime.php(42) : eval()'d code on line 5
Warning: fgets() expects parameter 1 to be resource, bool given in /home/clients/a7c4993780f79da6045a6aa6df215e2a/web/posts-en/wp-content/plugins/exec-php/includes/runtime.php(42) : eval()'d code on line 5
Warning: fgets() expects parameter 1 to be resource, bool given in /home/clients/a7c4993780f79da6045a6aa6df215e2a/web/posts-en/wp-content/plugins/exec-php/includes/runtime.php(42) : eval()'d code on line 5
Warning: fgets() expects parameter 1 to be resource, bool given in /home/clients/a7c4993780f79da6045a6aa6df215e2a/web/posts-en/wp-content/plugins/exec-php/includes/runtime.php(42) : eval()'d code on line 5
Warning: fgets() expects parameter 1 to be resource, bool given in /home/clients/a7c4993780f79da6045a6aa6df215e2a/web/posts-en/wp-content/plugins/exec-php/includes/runtime.php(42) : eval()'d code on line 5
Warning: fgets() expects parameter 1 to be resource, bool given in /home/clients/a7c4993780f79da6045a6aa6df215e2a/web/posts-en/wp-content/plugins/exec-php/includes/runtime.php(42) : eval()'d code on line 5
Warning: fgets() expects parameter 1 to be resource, bool given in /home/clients/a7c4993780f79da6045a6aa6df215e2a/web/posts-en/wp-content/plugins/exec-php/includes/runtime.php(42) : eval()'d code on line 5
Warning: fgets() expects parameter 1 to be resource, bool given in /home/clients/a7c4993780f79da6045a6aa6df215e2a/web/posts-en/wp-content/plugins/exec-php/includes/runtime.php(42) : eval()'d code on line 5
Warning: fgets() expects parameter 1 to be resource, bool given in /home/clients/a7c4993780f79da6045a6aa6df215e2a/web/posts-en/wp-content/plugins/exec-php/includes/runtime.php(42) : eval()'d code on line 5
Warning: fgets() expects parameter 1 to be resource, bool given in /home/clients/a7c4993780f79da6045a6aa6df215e2a/web/posts-en/wp-content/plugins/exec-php/includes/runtime.php(42) : eval()'d code on line 5
Warning: fgets() expects parameter 1 to be resource, bool given in /home/clients/a7c4993780f79da6045a6aa6df215e2a/web/posts-en/wp-content/plugins/exec-php/includes/runtime.php(42) : eval()'d code on line 5
Warning: fgets() expects parameter 1 to be resource, bool given in /home/clients/a7c4993780f79da6045a6aa6df215e2a/web/posts-en/wp-content/plugins/exec-php/includes/runtime.php(42) : eval()'d code on line 5
Warning: fgets() expects parameter 1 to be resource, bool given in /home/clients/a7c4993780f79da6045a6aa6df215e2a/web/posts-en/wp-content/plugins/exec-php/includes/runtime.php(42) : eval()'d code on line 5
Warning: fgets() expects parameter 1 to be resource, bool given in /home/clients/a7c4993780f79da6045a6aa6df215e2a/web/posts-en/wp-content/plugins/exec-php/includes/runtime.php(42) : eval()'d code on line 5
Warning: fgets() expects parameter 1 to be resource, bool given in /home/clients/a7c4993780f79da6045a6aa6df215e2a/web/posts-en/wp-content/plugins/exec-php/includes/runtime.php(42) : eval()'d code on line 5
Warning: fgets() expects parameter 1 to be resource, bool given in /home/clients/a7c4993780f79da6045a6aa6df215e2a/web/posts-en/wp-content/plugins/exec-php/includes/runtime.php(42) : eval()'d code on line 5
Warning: fgets() expects parameter 1 to be resource, bool given in /home/clients/a7c4993780f79da6045a6aa6df215e2a/web/posts-en/wp-content/plugins/exec-php/includes/runtime.php(42) : eval()'d code on line 5
Warning: fgets() expects parameter 1 to be resource, bool given in /home/clients/a7c4993780f79da6045a6aa6df215e2a/web/posts-en/wp-content/plugins/exec-php/includes/runtime.php(42) : eval()'d code on line 5
Warning: fgets() expects parameter 1 to be resource, bool given in /home/clients/a7c4993780f79da6045a6aa6df215e2a/web/posts-en/wp-content/plugins/exec-php/includes/runtime.php(42) : eval()'d code on line 5
Warning: fgets() expects parameter 1 to be resource, bool given in /home/clients/a7c4993780f79da6045a6aa6df215e2a/web/posts-en/wp-content/plugins/exec-php/includes/runtime.php(42) : eval()'d code on line 5
Warning: fgets() expects parameter 1 to be resource, bool given in /home/clients/a7c4993780f79da6045a6aa6df215e2a/web/posts-en/wp-content/plugins/exec-php/includes/runtime.php(42) : eval()'d code on line 5
Warning: fgets() expects parameter 1 to be resource, bool given in /home/clients/a7c4993780f79da6045a6aa6df215e2a/web/posts-en/wp-content/plugins/exec-php/includes/runtime.php(42) : eval()'d code on line 5
Warning: fgets() expects parameter 1 to be resource, bool given in /home/clients/a7c4993780f79da6045a6aa6df215e2a/web/posts-en/wp-content/plugins/exec-php/includes/runtime.php(42) : eval()'d code on line 5
Warning: fgets() expects parameter 1 to be resource, bool given in /home/clients/a7c4993780f79da6045a6aa6df215e2a/web/posts-en/wp-content/plugins/exec-php/includes/runtime.php(42) : eval()'d code on line 5
Warning: fgets() expects parameter 1 to be resource, bool given in /home/clients/a7c4993780f79da6045a6aa6df215e2a/web/posts-en/wp-content/plugins/exec-php/includes/runtime.php(42) : eval()'d code on line 5
Warning: fgets() expects parameter 1 to be resource, bool given in /home/clients/a7c4993780f79da6045a6aa6df215e2a/web/posts-en/wp-content/plugins/exec-php/includes/runtime.php(42) : eval()'d code on line 5
Warning: fgets() expects parameter 1 to be resource, bool given in /home/clients/a7c4993780f79da6045a6aa6df215e2a/web/posts-en/wp-content/plugins/exec-php/includes/runtime.php(42) : eval()'d code on line 5
Warning: fgets() expects parameter 1 to be resource, bool given in /home/clients/a7c4993780f79da6045a6aa6df215e2a/web/posts-en/wp-content/plugins/exec-php/includes/runtime.php(42) : eval()'d code on line 5
Warning: fgets() expects parameter 1 to be resource, bool given in /home/clients/a7c4993780f79da6045a6aa6df215e2a/web/posts-en/wp-content/plugins/exec-php/includes/runtime.php(42) : eval()'d code on line 5
Warning: fgets() expects parameter 1 to be resource, bool given in /home/clients/a7c4993780f79da6045a6aa6df215e2a/web/posts-en/wp-content/plugins/exec-php/includes/runtime.php(42) : eval()'d code on line 5
Warning: fgets() expects parameter 1 to be resource, bool given in /home/clients/a7c4993780f79da6045a6aa6df215e2a/web/posts-en/wp-content/plugins/exec-php/includes/runtime.php(42) : eval()'d code on line 5
Warning: fgets() expects parameter 1 to be resource, bool given in /home/clients/a7c4993780f79da6045a6aa6df215e2a/web/posts-en/wp-content/plugins/exec-php/includes/runtime.php(42) : eval()'d code on line 5
Warning: fgets() expects parameter 1 to be resource, bool given in /home/clients/a7c4993780f79da6045a6aa6df215e2a/web/posts-en/wp-content/plugins/exec-php/includes/runtime.php(42) : eval()'d code on line 5
Warning: fgets() expects parameter 1 to be resource, bool given in /home/clients/a7c4993780f79da6045a6aa6df215e2a/web/posts-en/wp-content/plugins/exec-php/includes/runtime.php(42) : eval()'d code on line 5
Warning: fgets() expects parameter 1 to be resource, bool given in /home/clients/a7c4993780f79da6045a6aa6df215e2a/web/posts-en/wp-content/plugins/exec-php/includes/runtime.php(42) : eval()'d code on line 5
Warning: fgets() expects parameter 1 to be resource, bool given in /home/clients/a7c4993780f79da6045a6aa6df215e2a/web/posts-en/wp-content/plugins/exec-php/includes/runtime.php(42) : eval()'d code on line 5
Warning: fgets() expects parameter 1 to be resource, bool given in /home/clients/a7c4993780f79da6045a6aa6df215e2a/web/posts-en/wp-content/plugins/exec-php/includes/runtime.php(42) : eval()'d code on line 5
Warning: fgets() expects parameter 1 to be resource, bool given in /home/clients/a7c4993780f79da6045a6aa6df215e2a/web/posts-en/wp-content/plugins/exec-php/includes/runtime.php(42) : eval()'d code on line 5
Warning: fgets() expects parameter 1 to be resource, bool given in /home/clients/a7c4993780f79da6045a6aa6df215e2a/web/posts-en/wp-content/plugins/exec-php/includes/runtime.php(42) : eval()'d code on line 5
Warning: fgets() expects parameter 1 to be resource, bool given in /home/clients/a7c4993780f79da6045a6aa6df215e2a/web/posts-en/wp-content/plugins/exec-php/includes/runtime.php(42) : eval()'d code on line 5
Warning: fgets() expects parameter 1 to be resource, bool given in /home/clients/a7c4993780f79da6045a6aa6df215e2a/web/posts-en/wp-content/plugins/exec-php/includes/runtime.php(42) : eval()'d code on line 5
Warning: fgets() expects parameter 1 to be resource, bool given in /home/clients/a7c4993780f79da6045a6aa6df215e2a/web/posts-en/wp-content/plugins/exec-php/includes/runtime.php(42) : eval()'d code on line 5
Warning: fgets() expects parameter 1 to be resource, bool given in /home/clients/a7c4993780f79da6045a6aa6df215e2a/web/posts-en/wp-content/plugins/exec-php/includes/runtime.php(42) : eval()'d code on line 5
Warning: fgets() expects parameter 1 to be resource, bool given in /home/clients/a7c4993780f79da6045a6aa6df215e2a/web/posts-en/wp-content/plugins/exec-php/includes/runtime.php(42) : eval()'d code on line 5
Warning: fgets() expects parameter 1 to be resource, bool given in /home/clients/a7c4993780f79da6045a6aa6df215e2a/web/posts-en/wp-content/plugins/exec-php/includes/runtime.php(42) : eval()'d code on line 5
Warning: fgets() expects parameter 1 to be resource, bool given in /home/clients/a7c4993780f79da6045a6aa6df215e2a/web/posts-en/wp-content/plugins/exec-php/includes/runtime.php(42) : eval()'d code on line 5
Warning: fgets() expects parameter 1 to be resource, bool given in /home/clients/a7c4993780f79da6045a6aa6df215e2a/web/posts-en/wp-content/plugins/exec-php/includes/runtime.php(42) : eval()'d code on line 5
Warning: fgets() expects parameter 1 to be resource, bool given in /home/clients/a7c4993780f79da6045a6aa6df215e2a/web/posts-en/wp-content/plugins/exec-php/includes/runtime.php(42) : eval()'d code on line 5
Warning: fgets() expects parameter 1 to be resource, bool given in /home/clients/a7c4993780f79da6045a6aa6df215e2a/web/posts-en/wp-content/plugins/exec-php/includes/runtime.php(42) : eval()'d code on line 5
Warning: fgets() expects parameter 1 to be resource, bool given in /home/clients/a7c4993780f79da6045a6aa6df215e2a/web/posts-en/wp-content/plugins/exec-php/includes/runtime.php(42) : eval()'d code on line 5
Warning: fgets() expects parameter 1 to be resource, bool given in /home/clients/a7c4993780f79da6045a6aa6df215e2a/web/posts-en/wp-content/plugins/exec-php/includes/runtime.php(42) : eval()'d code on line 5
Warning: fgets() expects parameter 1 to be resource, bool given in /home/clients/a7c4993780f79da6045a6aa6df215e2a/web/posts-en/wp-content/plugins/exec-php/includes/runtime.php(42) : eval()'d code on line 5
Warning: fgets() expects parameter 1 to be resource, bool given in /home/clients/a7c4993780f79da6045a6aa6df215e2a/web/posts-en/wp-content/plugins/exec-php/includes/runtime.php(42) : eval()'d code on line 5
Warning: fgets() expects parameter 1 to be resource, bool given in /home/clients/a7c4993780f79da6045a6aa6df215e2a/web/posts-en/wp-content/plugins/exec-php/includes/runtime.php(42) : eval()'d code on line 5
Warning: fgets() expects parameter 1 to be resource, bool given in /home/clients/a7c4993780f79da6045a6aa6df215e2a/web/posts-en/wp-content/plugins/exec-php/includes/runtime.php(42) : eval()'d code on line 5
Warning: fgets() expects parameter 1 to be resource, bool given in /home/clients/a7c4993780f79da6045a6aa6df215e2a/web/posts-en/wp-content/plugins/exec-php/includes/runtime.php(42) : eval()'d code on line 5
Warning: fgets() expects parameter 1 to be resource, bool given in /home/clients/a7c4993780f79da6045a6aa6df215e2a/web/posts-en/wp-content/plugins/exec-php/includes/runtime.php(42) : eval()'d code on line 5
Warning: fgets() expects parameter 1 to be resource, bool given in /home/clients/a7c4993780f79da6045a6aa6df215e2a/web/posts-en/wp-content/plugins/exec-php/includes/runtime.php(42) : eval()'d code on line 5
Warning: fgets() expects parameter 1 to be resource, bool given in /home/clients/a7c4993780f79da6045a6aa6df215e2a/web/posts-en/wp-content/plugins/exec-php/includes/runtime.php(42) : eval()'d code on line 5
Warning: fgets() expects parameter 1 to be resource, bool given in /home/clients/a7c4993780f79da6045a6aa6df215e2a/web/posts-en/wp-content/plugins/exec-php/includes/runtime.php(42) : eval()'d code on line 5
Warning: fgets() expects parameter 1 to be resource, bool given in /home/clients/a7c4993780f79da6045a6aa6df215e2a/web/posts-en/wp-content/plugins/exec-php/includes/runtime.php(42) : eval()'d code on line 5
Warning: fgets() expects parameter 1 to be resource, bool given in /home/clients/a7c4993780f79da6045a6aa6df215e2a/web/posts-en/wp-content/plugins/exec-php/includes/runtime.php(42) : eval()'d code on line 5
Warning: fgets() expects parameter 1 to be resource, bool given in /home/clients/a7c4993780f79da6045a6aa6df215e2a/web/posts-en/wp-content/plugins/exec-php/includes/runtime.php(42) : eval()'d code on line 5
Warning: fgets() expects parameter 1 to be resource, bool given in /home/clients/a7c4993780f79da6045a6aa6df215e2a/web/posts-en/wp-content/plugins/exec-php/includes/runtime.php(42) : eval()'d code on line 5
Warning: fgets() expects parameter 1 to be resource, bool given in /home/clients/a7c4993780f79da6045a6aa6df215e2a/web/posts-en/wp-content/plugins/exec-php/includes/runtime.php(42) : eval()'d code on line 5
Warning: fgets() expects parameter 1 to be resource, bool given in /home/clients/a7c4993780f79da6045a6aa6df215e2a/web/posts-en/wp-content/plugins/exec-php/includes/runtime.php(42) : eval()'d code on line 5
Warning: fgets() expects parameter 1 to be resource, bool given in /home/clients/a7c4993780f79da6045a6aa6df215e2a/web/posts-en/wp-content/plugins/exec-php/includes/runtime.php(42) : eval()'d code on line 5
Warning: fgets() expects parameter 1 to be resource, bool given in /home/clients/a7c4993780f79da6045a6aa6df215e2a/web/posts-en/wp-content/plugins/exec-php/includes/runtime.php(42) : eval()'d code on line 5
Warning: fgets() expects parameter 1 to be resource, bool given in /home/clients/a7c4993780f79da6045a6aa6df215e2a/web/posts-en/wp-content/plugins/exec-php/includes/runtime.php(42) : eval()'d code on line 5
Warning: fgets() expects parameter 1 to be resource, bool given in /home/clients/a7c4993780f79da6045a6aa6df215e2a/web/posts-en/wp-content/plugins/exec-php/includes/runtime.php(42) : eval()'d code on line 5
Warning: fgets() expects parameter 1 to be resource, bool given in /home/clients/a7c4993780f79da6045a6aa6df215e2a/web/posts-en/wp-content/plugins/exec-php/includes/runtime.php(42) : eval()'d code on line 5
Warning: fgets() expects parameter 1 to be resource, bool given in /home/clients/a7c4993780f79da6045a6aa6df215e2a/web/posts-en/wp-content/plugins/exec-php/includes/runtime.php(42) : eval()'d code on line 5
Warning: fgets() expects parameter 1 to be resource, bool given in /home/clients/a7c4993780f79da6045a6aa6df215e2a/web/posts-en/wp-content/plugins/exec-php/includes/runtime.php(42) : eval()'d code on line 5
Warning: fgets() expects parameter 1 to be resource, bool given in /home/clients/a7c4993780f79da6045a6aa6df215e2a/web/posts-en/wp-content/plugins/exec-php/includes/runtime.php(42) : eval()'d code on line 5
Warning: fgets() expects parameter 1 to be resource, bool given in /home/clients/a7c4993780f79da6045a6aa6df215e2a/web/posts-en/wp-content/plugins/exec-php/includes/runtime.php(42) : eval()'d code on line 5
Warning: fgets() expects parameter 1 to be resource, bool given in /home/clients/a7c4993780f79da6045a6aa6df215e2a/web/posts-en/wp-content/plugins/exec-php/includes/runtime.php(42) : eval()'d code on line 5
Warning: fgets() expects parameter 1 to be resource, bool given in /home/clients/a7c4993780f79da6045a6aa6df215e2a/web/posts-en/wp-content/plugins/exec-php/includes/runtime.php(42) : eval()'d code on line 5
Warning: fgets() expects parameter 1 to be resource, bool given in /home/clients/a7c4993780f79da6045a6aa6df215e2a/web/posts-en/wp-content/plugins/exec-php/includes/runtime.php(42) : eval()'d code on line 5
Warning: fgets() expects parameter 1 to be resource, bool given in /home/clients/a7c4993780f79da6045a6aa6df215e2a/web/posts-en/wp-content/plugins/exec-php/includes/runtime.php(42) : eval()'d code on line 5
Warning: fgets() expects parameter 1 to be resource, bool given in /home/clients/a7c4993780f79da6045a6aa6df215e2a/web/posts-en/wp-content/plugins/exec-php/includes/runtime.php(42) : eval()'d code on line 5
Warning: fgets() expects parameter 1 to be resource, bool given in /home/clients/a7c4993780f79da6045a6aa6df215e2a/web/posts-en/wp-content/plugins/exec-php/includes/runtime.php(42) : eval()'d code on line 5
Warning: fgets() expects parameter 1 to be resource, bool given in /home/clients/a7c4993780f79da6045a6aa6df215e2a/web/posts-en/wp-content/plugins/exec-php/includes/runtime.php(42) : eval()'d code on line 5
Warning: fgets() expects parameter 1 to be resource, bool given in /home/clients/a7c4993780f79da6045a6aa6df215e2a/web/posts-en/wp-content/plugins/exec-php/includes/runtime.php(42) : eval()'d code on line 5
Warning: fgets() expects parameter 1 to be resource, bool given in /home/clients/a7c4993780f79da6045a6aa6df215e2a/web/posts-en/wp-content/plugins/exec-php/includes/runtime.php(42) : eval()'d code on line 5
Warning: fgets() expects parameter 1 to be resource, bool given in /home/clients/a7c4993780f79da6045a6aa6df215e2a/web/posts-en/wp-content/plugins/exec-php/includes/runtime.php(42) : eval()'d code on line 5
Warning: fgets() expects parameter 1 to be resource, bool given in /home/clients/a7c4993780f79da6045a6aa6df215e2a/web/posts-en/wp-content/plugins/exec-php/includes/runtime.php(42) : eval()'d code on line 5
Warning: fgets() expects parameter 1 to be resource, bool given in /home/clients/a7c4993780f79da6045a6aa6df215e2a/web/posts-en/wp-content/plugins/exec-php/includes/runtime.php(42) : eval()'d code on line 5
Warning: fgets() expects parameter 1 to be resource, bool given in /home/clients/a7c4993780f79da6045a6aa6df215e2a/web/posts-en/wp-content/plugins/exec-php/includes/runtime.php(42) : eval()'d code on line 5
Warning: fgets() expects parameter 1 to be resource, bool given in /home/clients/a7c4993780f79da6045a6aa6df215e2a/web/posts-en/wp-content/plugins/exec-php/includes/runtime.php(42) : eval()'d code on line 5
Warning: fgets() expects parameter 1 to be resource, bool given in /home/clients/a7c4993780f79da6045a6aa6df215e2a/web/posts-en/wp-content/plugins/exec-php/includes/runtime.php(42) : eval()'d code on line 5
Warning: fgets() expects parameter 1 to be resource, bool given in /home/clients/a7c4993780f79da6045a6aa6df215e2a/web/posts-en/wp-content/plugins/exec-php/includes/runtime.php(42) : eval()'d code on line 5
Warning: fgets() expects parameter 1 to be resource, bool given in /home/clients/a7c4993780f79da6045a6aa6df215e2a/web/posts-en/wp-content/plugins/exec-php/includes/runtime.php(42) : eval()'d code on line 5
Warning: fgets() expects parameter 1 to be resource, bool given in /home/clients/a7c4993780f79da6045a6aa6df215e2a/web/posts-en/wp-content/plugins/exec-php/includes/runtime.php(42) : eval()'d code on line 5
Warning: fgets() expects parameter 1 to be resource, bool given in /home/clients/a7c4993780f79da6045a6aa6df215e2a/web/posts-en/wp-content/plugins/exec-php/includes/runtime.php(42) : eval()'d code on line 5
Warning: fgets() expects parameter 1 to be resource, bool given in /home/clients/a7c4993780f79da6045a6aa6df215e2a/web/posts-en/wp-content/plugins/exec-php/includes/runtime.php(42) : eval()'d code on line 5
Warning: fgets() expects parameter 1 to be resource, bool given in /home/clients/a7c4993780f79da6045a6aa6df215e2a/web/posts-en/wp-content/plugins/exec-php/includes/runtime.php(42) : eval()'d code on line 5
Warning: fgets() expects parameter 1 to be resource, bool given in /home/clients/a7c4993780f79da6045a6aa6df215e2a/web/posts-en/wp-content/plugins/exec-php/includes/runtime.php(42) : eval()'d code on line 5
Warning: fgets() expects parameter 1 to be resource, bool given in /home/clients/a7c4993780f79da6045a6aa6df215e2a/web/posts-en/wp-content/plugins/exec-php/includes/runtime.php(42) : eval()'d code on line 5
Warning: fgets() expects parameter 1 to be resource, bool given in /home/clients/a7c4993780f79da6045a6aa6df215e2a/web/posts-en/wp-content/plugins/exec-php/includes/runtime.php(42) : eval()'d code on line 5
Warning: fgets() expects parameter 1 to be resource, bool given in /home/clients/a7c4993780f79da6045a6aa6df215e2a/web/posts-en/wp-content/plugins/exec-php/includes/runtime.php(42) : eval()'d code on line 5
Warning: fgets() expects parameter 1 to be resource, bool given in /home/clients/a7c4993780f79da6045a6aa6df215e2a/web/posts-en/wp-content/plugins/exec-php/includes/runtime.php(42) : eval()'d code on line 5
Warning: fgets() expects parameter 1 to be resource, bool given in /home/clients/a7c4993780f79da6045a6aa6df215e2a/web/posts-en/wp-content/plugins/exec-php/includes/runtime.php(42) : eval()'d code on line 5
Warning: fgets() expects parameter 1 to be resource, bool given in /home/clients/a7c4993780f79da6045a6aa6df215e2a/web/posts-en/wp-content/plugins/exec-php/includes/runtime.php(42) : eval()'d code on line 5
Warning: fgets() expects parameter 1 to be resource, bool given in /home/clients/a7c4993780f79da6045a6aa6df215e2a/web/posts-en/wp-content/plugins/exec-php/includes/runtime.php(42) : eval()'d code on line 5
Warning: fgets() expects parameter 1 to be resource, bool given in /home/clients/a7c4993780f79da6045a6aa6df215e2a/web/posts-en/wp-content/plugins/exec-php/includes/runtime.php(42) : eval()'d code on line 5
Warning: fgets() expects parameter 1 to be resource, bool given in /home/clients/a7c4993780f79da6045a6aa6df215e2a/web/posts-en/wp-content/plugins/exec-php/includes/runtime.php(42) : eval()'d code on line 5
Warning: fgets() expects parameter 1 to be resource, bool given in /home/clients/a7c4993780f79da6045a6aa6df215e2a/web/posts-en/wp-content/plugins/exec-php/includes/runtime.php(42) : eval()'d code on line 5
Warning: fgets() expects parameter 1 to be resource, bool given in /home/clients/a7c4993780f79da6045a6aa6df215e2a/web/posts-en/wp-content/plugins/exec-php/includes/runtime.php(42) : eval()'d code on line 5
Warning: fgets() expects parameter 1 to be resource, bool given in /home/clients/a7c4993780f79da6045a6aa6df215e2a/web/posts-en/wp-content/plugins/exec-php/includes/runtime.php(42) : eval()'d code on line 5
Warning: fgets() expects parameter 1 to be resource, bool given in /home/clients/a7c4993780f79da6045a6aa6df215e2a/web/posts-en/wp-content/plugins/exec-php/includes/runtime.php(42) : eval()'d code on line 5
Warning: fgets() expects parameter 1 to be resource, bool given in /home/clients/a7c4993780f79da6045a6aa6df215e2a/web/posts-en/wp-content/plugins/exec-php/includes/runtime.php(42) : eval()'d code on line 5
Warning: fgets() expects parameter 1 to be resource, bool given in /home/clients/a7c4993780f79da6045a6aa6df215e2a/web/posts-en/wp-content/plugins/exec-php/includes/runtime.php(42) : eval()'d code on line 5
Warning: fgets() expects parameter 1 to be resource, bool given in /home/clients/a7c4993780f79da6045a6aa6df215e2a/web/posts-en/wp-content/plugins/exec-php/includes/runtime.php(42) : eval()'d code on line 5
Warning: fgets() expects parameter 1 to be resource, bool given in /home/clients/a7c4993780f79da6045a6aa6df215e2a/web/posts-en/wp-content/plugins/exec-php/includes/runtime.php(42) : eval()'d code on line 5
Warning: fgets() expects parameter 1 to be resource, bool given in /home/clients/a7c4993780f79da6045a6aa6df215e2a/web/posts-en/wp-content/plugins/exec-php/includes/runtime.php(42) : eval()'d code on line 5
Warning: fgets() expects parameter 1 to be resource, bool given in /home/clients/a7c4993780f79da6045a6aa6df215e2a/web/posts-en/wp-content/plugins/exec-php/includes/runtime.php(42) : eval()'d code on line 5
Warning: fgets() expects parameter 1 to be resource, bool given in /home/clients/a7c4993780f79da6045a6aa6df215e2a/web/posts-en/wp-content/plugins/exec-php/includes/runtime.php(42) : eval()'d code on line 5
Warning: fgets() expects parameter 1 to be resource, bool given in /home/clients/a7c4993780f79da6045a6aa6df215e2a/web/posts-en/wp-content/plugins/exec-php/includes/runtime.php(42) : eval()'d code on line 5
Warning: fgets() expects parameter 1 to be resource, bool given in /home/clients/a7c4993780f79da6045a6aa6df215e2a/web/posts-en/wp-content/plugins/exec-php/includes/runtime.php(42) : eval()'d code on line 5
Warning: fgets() expects parameter 1 to be resource, bool given in /home/clients/a7c4993780f79da6045a6aa6df215e2a/web/posts-en/wp-content/plugins/exec-php/includes/runtime.php(42) : eval()'d code on line 5
Warning: fgets() expects parameter 1 to be resource, bool given in /home/clients/a7c4993780f79da6045a6aa6df215e2a/web/posts-en/wp-content/plugins/exec-php/includes/runtime.php(42) : eval()'d code on line 5
Warning: fgets() expects parameter 1 to be resource, bool given in /home/clients/a7c4993780f79da6045a6aa6df215e2a/web/posts-en/wp-content/plugins/exec-php/includes/runtime.php(42) : eval()'d code on line 5
Warning: fgets() expects parameter 1 to be resource, bool given in /home/clients/a7c4993780f79da6045a6aa6df215e2a/web/posts-en/wp-content/plugins/exec-php/includes/runtime.php(42) : eval()'d code on line 5
Warning: fgets() expects parameter 1 to be resource, bool given in /home/clients/a7c4993780f79da6045a6aa6df215e2a/web/posts-en/wp-content/plugins/exec-php/includes/runtime.php(42) : eval()'d code on line 5
Warning: fgets() expects parameter 1 to be resource, bool given in /home/clients/a7c4993780f79da6045a6aa6df215e2a/web/posts-en/wp-content/plugins/exec-php/includes/runtime.php(42) : eval()'d code on line 5
Warning: fgets() expects parameter 1 to be resource, bool given in /home/clients/a7c4993780f79da6045a6aa6df215e2a/web/posts-en/wp-content/plugins/exec-php/includes/runtime.php(42) : eval()'d code on line 5
Warning: fgets() expects parameter 1 to be resource, bool given in /home/clients/a7c4993780f79da6045a6aa6df215e2a/web/posts-en/wp-content/plugins/exec-php/includes/runtime.php(42) : eval()'d code on line 5
Warning: fgets() expects parameter 1 to be resource, bool given in /home/clients/a7c4993780f79da6045a6aa6df215e2a/web/posts-en/wp-content/plugins/exec-php/includes/runtime.php(42) : eval()'d code on line 5
Warning: fgets() expects parameter 1 to be resource, bool given in /home/clients/a7c4993780f79da6045a6aa6df215e2a/web/posts-en/wp-content/plugins/exec-php/includes/runtime.php(42) : eval()'d code on line 5
Warning: fgets() expects parameter 1 to be resource, bool given in /home/clients/a7c4993780f79da6045a6aa6df215e2a/web/posts-en/wp-content/plugins/exec-php/includes/runtime.php(42) : eval()'d code on line 5
Warning: fgets() expects parameter 1 to be resource, bool given in /home/clients/a7c4993780f79da6045a6aa6df215e2a/web/posts-en/wp-content/plugins/exec-php/includes/runtime.php(42) : eval()'d code on line 5
Warning: fgets() expects parameter 1 to be resource, bool given in /home/clients/a7c4993780f79da6045a6aa6df215e2a/web/posts-en/wp-content/plugins/exec-php/includes/runtime.php(42) : eval()'d code on line 5
Warning: fgets() expects parameter 1 to be resource, bool given in /home/clients/a7c4993780f79da6045a6aa6df215e2a/web/posts-en/wp-content/plugins/exec-php/includes/runtime.php(42) : eval()'d code on line 5
Warning: fgets() expects parameter 1 to be resource, bool given in /home/clients/a7c4993780f79da6045a6aa6df215e2a/web/posts-en/wp-content/plugins/exec-php/includes/runtime.php(42) : eval()'d code on line 5
Warning: fgets() expects parameter 1 to be resource, bool given in /home/clients/a7c4993780f79da6045a6aa6df215e2a/web/posts-en/wp-content/plugins/exec-php/includes/runtime.php(42) : eval()'d code on line 5
Warning: fgets() expects parameter 1 to be resource, bool given in /home/clients/a7c4993780f79da6045a6aa6df215e2a/web/posts-en/wp-content/plugins/exec-php/includes/runtime.php(42) : eval()'d code on line 5
Warning: fgets() expects parameter 1 to be resource, bool given in /home/clients/a7c4993780f79da6045a6aa6df215e2a/web/posts-en/wp-content/plugins/exec-php/includes/runtime.php(42) : eval()'d code on line 5
Warning: fgets() expects parameter 1 to be resource, bool given in /home/clients/a7c4993780f79da6045a6aa6df215e2a/web/posts-en/wp-content/plugins/exec-php/includes/runtime.php(42) : eval()'d code on line 5
Warning: fgets() expects parameter 1 to be resource, bool given in /home/clients/a7c4993780f79da6045a6aa6df215e2a/web/posts-en/wp-content/plugins/exec-php/includes/runtime.php(42) : eval()'d code on line 5
Warning: fgets() expects parameter 1 to be resource, bool given in /home/clients/a7c4993780f79da6045a6aa6df215e2a/web/posts-en/wp-content/plugins/exec-php/includes/runtime.php(42) : eval()'d code on line 5
Warning: fgets() expects parameter 1 to be resource, bool given in /home/clients/a7c4993780f79da6045a6aa6df215e2a/web/posts-en/wp-content/plugins/exec-php/includes/runtime.php(42) : eval()'d code on line 5
Warning: fgets() expects parameter 1 to be resource, bool given in /home/clients/a7c4993780f79da6045a6aa6df215e2a/web/posts-en/wp-content/plugins/exec-php/includes/runtime.php(42) : eval()'d code on line 5
Warning: fgets() expects parameter 1 to be resource, bool given in /home/clients/a7c4993780f79da6045a6aa6df215e2a/web/posts-en/wp-content/plugins/exec-php/includes/runtime.php(42) : eval()'d code on line 5
Warning: fgets() expects parameter 1 to be resource, bool given in /home/clients/a7c4993780f79da6045a6aa6df215e2a/web/posts-en/wp-content/plugins/exec-php/includes/runtime.php(42) : eval()'d code on line 5
Warning: fgets() expects parameter 1 to be resource, bool given in /home/clients/a7c4993780f79da6045a6aa6df215e2a/web/posts-en/wp-content/plugins/exec-php/includes/runtime.php(42) : eval()'d code on line 5
Warning: fgets() expects parameter 1 to be resource, bool given in /home/clients/a7c4993780f79da6045a6aa6df215e2a/web/posts-en/wp-content/plugins/exec-php/includes/runtime.php(42) : eval()'d code on line 5
Warning: fgets() expects parameter 1 to be resource, bool given in /home/clients/a7c4993780f79da6045a6aa6df215e2a/web/posts-en/wp-content/plugins/exec-php/includes/runtime.php(42) : eval()'d code on line 5
Warning: fgets() expects parameter 1 to be resource, bool given in /home/clients/a7c4993780f79da6045a6aa6df215e2a/web/posts-en/wp-content/plugins/exec-php/includes/runtime.php(42) : eval()'d code on line 5
Warning: fgets() expects parameter 1 to be resource, bool given in /home/clients/a7c4993780f79da6045a6aa6df215e2a/web/posts-en/wp-content/plugins/exec-php/includes/runtime.php(42) : eval()'d code on line 5
Warning: fgets() expects parameter 1 to be resource, bool given in /home/clients/a7c4993780f79da6045a6aa6df215e2a/web/posts-en/wp-content/plugins/exec-php/includes/runtime.php(42) : eval()'d code on line 5
Warning: fgets() expects parameter 1 to be resource, bool given in /home/clients/a7c4993780f79da6045a6aa6df215e2a/web/posts-en/wp-content/plugins/exec-php/includes/runtime.php(42) : eval()'d code on line 5
Warning: fgets() expects parameter 1 to be resource, bool given in /home/clients/a7c4993780f79da6045a6aa6df215e2a/web/posts-en/wp-content/plugins/exec-php/includes/runtime.php(42) : eval()'d code on line 5
Warning: fgets() expects parameter 1 to be resource, bool given in /home/clients/a7c4993780f79da6045a6aa6df215e2a/web/posts-en/wp-content/plugins/exec-php/includes/runtime.php(42) : eval()'d code on line 5
Warning: fgets() expects parameter 1 to be resource, bool given in /home/clients/a7c4993780f79da6045a6aa6df215e2a/web/posts-en/wp-content/plugins/exec-php/includes/runtime.php(42) : eval()'d code on line 5
Warning: fgets() expects parameter 1 to be resource, bool given in /home/clients/a7c4993780f79da6045a6aa6df215e2a/web/posts-en/wp-content/plugins/exec-php/includes/runtime.php(42) : eval()'d code on line 5
Warning: fgets() expects parameter 1 to be resource, bool given in /home/clients/a7c4993780f79da6045a6aa6df215e2a/web/posts-en/wp-content/plugins/exec-php/includes/runtime.php(42) : eval()'d code on line 5
Warning: fgets() expects parameter 1 to be resource, bool given in /home/clients/a7c4993780f79da6045a6aa6df215e2a/web/posts-en/wp-content/plugins/exec-php/includes/runtime.php(42) : eval()'d code on line 5
Warning: fgets() expects parameter 1 to be resource, bool given in /home/clients/a7c4993780f79da6045a6aa6df215e2a/web/posts-en/wp-content/plugins/exec-php/includes/runtime.php(42) : eval()'d code on line 5
Warning: fgets() expects parameter 1 to be resource, bool given in /home/clients/a7c4993780f79da6045a6aa6df215e2a/web/posts-en/wp-content/plugins/exec-php/includes/runtime.php(42) : eval()'d code on line 5
Warning: fgets() expects parameter 1 to be resource, bool given in /home/clients/a7c4993780f79da6045a6aa6df215e2a/web/posts-en/wp-content/plugins/exec-php/includes/runtime.php(42) : eval()'d code on line 5
Warning: fgets() expects parameter 1 to be resource, bool given in /home/clients/a7c4993780f79da6045a6aa6df215e2a/web/posts-en/wp-content/plugins/exec-php/includes/runtime.php(42) : eval()'d code on line 5
Warning: fgets() expects parameter 1 to be resource, bool given in /home/clients/a7c4993780f79da6045a6aa6df215e2a/web/posts-en/wp-content/plugins/exec-php/includes/runtime.php(42) : eval()'d code on line 5
Warning: fgets() expects parameter 1 to be resource, bool given in /home/clients/a7c4993780f79da6045a6aa6df215e2a/web/posts-en/wp-content/plugins/exec-php/includes/runtime.php(42) : eval()'d code on line 5
Warning: fgets() expects parameter 1 to be resource, bool given in /home/clients/a7c4993780f79da6045a6aa6df215e2a/web/posts-en/wp-content/plugins/exec-php/includes/runtime.php(42) : eval()'d code on line 5
Warning: fgets() expects parameter 1 to be resource, bool given in /home/clients/a7c4993780f79da6045a6aa6df215e2a/web/posts-en/wp-content/plugins/exec-php/includes/runtime.php(42) : eval()'d code on line 5
Warning: fgets() expects parameter 1 to be resource, bool given in /home/clients/a7c4993780f79da6045a6aa6df215e2a/web/posts-en/wp-content/plugins/exec-php/includes/runtime.php(42) : eval()'d code on line 5
Warning: fgets() expects parameter 1 to be resource, bool given in /home/clients/a7c4993780f79da6045a6aa6df215e2a/web/posts-en/wp-content/plugins/exec-php/includes/runtime.php(42) : eval()'d code on line 5
Warning: fgets() expects parameter 1 to be resource, bool given in /home/clients/a7c4993780f79da6045a6aa6df215e2a/web/posts-en/wp-content/plugins/exec-php/includes/runtime.php(42) : eval()'d code on line 5
Warning: fgets() expects parameter 1 to be resource, bool given in /home/clients/a7c4993780f79da6045a6aa6df215e2a/web/posts-en/wp-content/plugins/exec-php/includes/runtime.php(42) : eval()'d code on line 5
Warning: fgets() expects parameter 1 to be resource, bool given in /home/clients/a7c4993780f79da6045a6aa6df215e2a/web/posts-en/wp-content/plugins/exec-php/includes/runtime.php(42) : eval()'d code on line 5
Warning: fgets() expects parameter 1 to be resource, bool given in /home/clients/a7c4993780f79da6045a6aa6df215e2a/web/posts-en/wp-content/plugins/exec-php/includes/runtime.php(42) : eval()'d code on line 5
Warning: fgets() expects parameter 1 to be resource, bool given in /home/clients/a7c4993780f79da6045a6aa6df215e2a/web/posts-en/wp-content/plugins/exec-php/includes/runtime.php(42) : eval()'d code on line 5
Warning: fgets() expects parameter 1 to be resource, bool given in /home/clients/a7c4993780f79da6045a6aa6df215e2a/web/posts-en/wp-content/plugins/exec-php/includes/runtime.php(42) : eval()'d code on line 5
Warning: fgets() expects parameter 1 to be resource, bool given in /home/clients/a7c4993780f79da6045a6aa6df215e2a/web/posts-en/wp-content/plugins/exec-php/includes/runtime.php(42) : eval()'d code on line 5
Warning: fgets() expects parameter 1 to be resource, bool given in /home/clients/a7c4993780f79da6045a6aa6df215e2a/web/posts-en/wp-content/plugins/exec-php/includes/runtime.php(42) : eval()'d code on line 5
Warning: fgets() expects parameter 1 to be resource, bool given in /home/clients/a7c4993780f79da6045a6aa6df215e2a/web/posts-en/wp-content/plugins/exec-php/includes/runtime.php(42) : eval()'d code on line 5
Warning: fgets() expects parameter 1 to be resource, bool given in /home/clients/a7c4993780f79da6045a6aa6df215e2a/web/posts-en/wp-content/plugins/exec-php/includes/runtime.php(42) : eval()'d code on line 5
Warning: fgets() expects parameter 1 to be resource, bool given in /home/clients/a7c4993780f79da6045a6aa6df215e2a/web/posts-en/wp-content/plugins/exec-php/includes/runtime.php(42) : eval()'d code on line 5
Warning: fgets() expects parameter 1 to be resource, bool given in /home/clients/a7c4993780f79da6045a6aa6df215e2a/web/posts-en/wp-content/plugins/exec-php/includes/runtime.php(42) : eval()'d code on line 5
Warning: fgets() expects parameter 1 to be resource, bool given in /home/clients/a7c4993780f79da6045a6aa6df215e2a/web/posts-en/wp-content/plugins/exec-php/includes/runtime.php(42) : eval()'d code on line 5
Warning: fgets() expects parameter 1 to be resource, bool given in /home/clients/a7c4993780f79da6045a6aa6df215e2a/web/posts-en/wp-content/plugins/exec-php/includes/runtime.php(42) : eval()'d code on line 5
Warning: fgets() expects parameter 1 to be resource, bool given in /home/clients/a7c4993780f79da6045a6aa6df215e2a/web/posts-en/wp-content/plugins/exec-php/includes/runtime.php(42) : eval()'d code on line 5
Warning: fgets() expects parameter 1 to be resource, bool given in /home/clients/a7c4993780f79da6045a6aa6df215e2a/web/posts-en/wp-content/plugins/exec-php/includes/runtime.php(42) : eval()'d code on line 5
Warning: fgets() expects parameter 1 to be resource, bool given in /home/clients/a7c4993780f79da6045a6aa6df215e2a/web/posts-en/wp-content/plugins/exec-php/includes/runtime.php(42) : eval()'d code on line 5
Warning: fgets() expects parameter 1 to be resource, bool given in /home/clients/a7c4993780f79da6045a6aa6df215e2a/web/posts-en/wp-content/plugins/exec-php/includes/runtime.php(42) : eval()'d code on line 5
Warning: fclose() expects parameter 1 to be resource, bool given in /home/clients/a7c4993780f79da6045a6aa6df215e2a/web/posts-en/wp-content/plugins/exec-php/includes/runtime.php(42) : eval()'d code on line 5
Download
01. Snare
02. Bass Drum
03. New HiHat
04. Linn HiHat
06. Claps
07. Toms Backbeat
08. Guitar od
09. Lead Vox
10. Seq Synth Bridge
11. bass Arp 2600
13. Prophet Od Verse
14. Prophet double harmonised
15. Prophet Verse Pad
16. Bells and Cabasa
18. Deans Accents Bridge Slide
19. Freds Synth Line
20. Deans Synth Line
21. Sequencer Chorus n Tag
22. Verse Synth bridge bass
23. Back vocals
Thanks to Eroticon