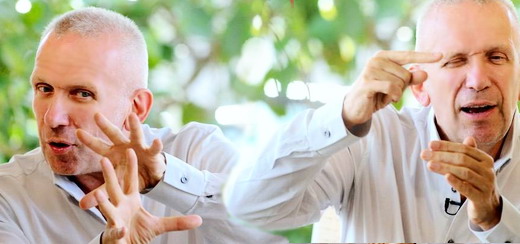 French fashion designer Jean-Paul Gaultier currently in Brazil for the Rio Film Festival to attend a screening of the documentary "Breaking the rules", directed by one of his former models and muses, Farida Khelfa.
During an interview with Último Secundo he talks about Madonna and Lady Gaga.
Madonna
"Working with Madonna has been a fabulous experience, one of the best of my career.
We have the same vision.
She's unique.
She's feminine, but at the same time, she's the biggest man I know.
She's an incredible woman."
Is Lady Gaga the new Madonna?
"Nobody can be like Madonna.
She does things that Madonna has already done.
Madonna is also very beautiful.
She can be a blonde, a redhead, black-haired.
Lady Gaga can't do it."
Translated from Portuguese by Toni for Madonnarama

Madame X is available in Box Set, CD, Vinyl and Cassette!
Get your copy HERE!