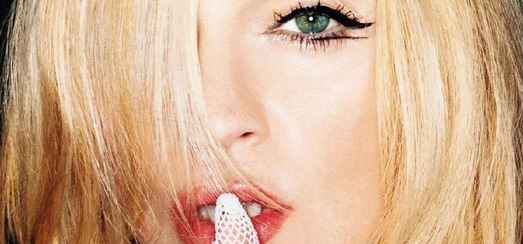 Harvey Weinstein: Marilyn Monroe's future would have looked a lot like Madonna
At the world premiere of the Weinstein Co.'s "My Week With Marilyn", the NY Daily News asked Harvey Weinstein to name a modern celebrity whose fame will be as lasting. Weinstein responded with her Madgesty's name…
"She's the most extraordinary modern celebrity that we have.
Madonna is Marilyn Monroe with women's emancipation."
Jean Paul Gaultier on Truth or Dare
Jean Paul Gaultier talking about Madonna at this year's Festival Do Rio…
"I once suggested to Madonna that she may cover her body for the documentary 'In Bed With Madonna'. She loved the idea, but then decided against it, perhaps because they realized that the film could not dispense with her form of physical beauty."
Madonna to attend the BFI London Film Festival
According to the Telegraph, Madonna is expected to attend the gala during the two-week BFI London Film Festival.
The festival opened on October 12th, 2011.
Madonna should present "W.E."- her second film as a director – which is scheduled to be screened on October 23rd, 2011 at 7.30 pm at the Empire Leicester Square.
MTV Classic Celebrate Madonna's Sex Book
The program "This Day in Music" on MTV Classic will be about how Madonna released her controversial coffee table book. Sex. Length 1 hour.
Liz Rosenberg Says Madonna World Tour Press Release Is Fake
After Live Nation branded the supposedly itinerary for Madonna's next tour as a "hoax", it's Madonna's publicist Liz Rosenberg's turn to say that both the dates and press release are "fake".
Madonna to perform in Montreal
According to Le Journal de Montreal, Evenko is in talks with Live Nation to attract Madonna to Montreal during her next world tour, which is, according to rumors, set to start off in 2012.
Orbit and his beautiful love song
William Orbit said on Twitter…
"A beautiful love song is much better than sex, better than money, wine, better (almost) than love itself … That means hang on to your hearts in 2012."
"W.E." confirmed for a UK release early next year
"W.E.", the music icon's second outing behind the camera after 2008's "Filth and Wisdom", will open in cinemas on January 20th, 2012 through Studiocanal.
Kris Thykier: Madonna works harder than anyone
The 39-year-old Kris Thykier, who is behind two of the year's biggest Brit flicks – "The Debt", and the Wallis Simpson biopic "W.E." – puts "GQ" in the picture on the Hollywood hard way and Madonna's on-set stamina.
"Madonna works harder than anyone I've met.
You don't always know what you're getting with a big name, but she was the last one on set [of her film WE] every night and kept the crew going when they were exhausted."
David Guetta on Madonna's New Album
Here's what David Guetta had to say about Madonna's next musical project…
"I haven't heard anything from the new Madonna record yet, but that's going to be a very interesting and exciting moment in her career"
Madonna's 1987 Mercedes-Benz 560SL Convertible Up For Auction
A 1987 Mercedes-Benz 560SL, that was a gift from Sean Penn to Madonna, is up for sale at Bonham's Classic California Auction on Nov 12th, 2011 at the Petersen Automotive Museum in Los Angeles. The car has a pre-auction estimate of $20,000 – 25,000.
For more information please visit Bonhams website
Christopher Lee Sauvé's Madonna T shirt
Art director Christopher Lee Sauvé has released a collection of 'scandalous' T shirts for his eponymous line that is making waves right now. Featuring hand drawn illustrations he brings an item including Madonna's controversial gun-heeled shoes.
Have a look (click for bigger size)….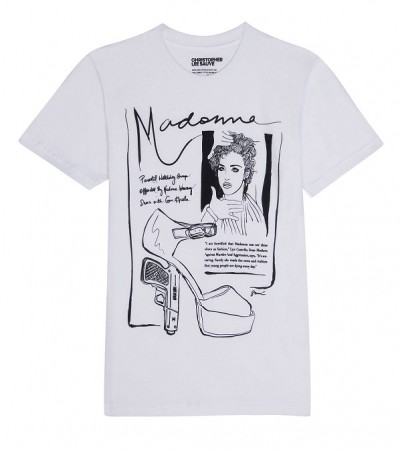 Liz Rosenberg Can Not Confirm
Madonna is rumored to be the featured performer at the big event at Lucas Oil Stadium in Indianapolis on Feb. 5.
The New York Post confirms but Madonna rep Liz Rosenberg said she "can not officially confirm at this time."
Wait and see!
Jonathan Ross Wants Madonna Back On The Sofa
English television and radio presenter Jonathan Ross would like to get Madonna back on the sofa for an interview soon… but not talking about W.E. He said at Lee Evans's book launch…
"I don't think I'd want her to come on and talk about the film.
For the music fine, but not the film"
Iggy Pop's Tribute to Madonna Was Really a Career Move
You thought Iggy Pop singing a medley of Burning Up and Ray of Light at Madonna's induction into the Rock and Roll Hall Of Fame, was a real touching tribute to the Queen of Pop?
Well think again!
When asked how did it feel to finally make it into the Rock and Roll Hall Of Fame himself, he said…
"It's like Charlie Brown with the football. They keep nominating you. Nobody asked me if I wanted to be nominated, and then you get a bunch of calls the day after saying, 'So, how do you feel that you lost?'. This happens over and over and over through years of your life!
A couple of years after, I think, the sixth nomination, I said, 'All right, I'm going to put my foot down to say, What can we do to get this sucker?'
And I started showing up at a couple of Grammy-related events.
We did Madonna's tribute thinking maybe some of the voters would be there and know who we really were.
Why not? Those honorifics have an increasing power, because of what the music industry has become."
Seattle Times Readers' choice: And the best baseball movie ever is …
Seattle Times readers have been asked to vote on the greatest baseball motion pictures ever…
A League Of Their Own ranked #7.
Have a look at the full list…
1. Field of Dreams – 24.77 percent (575 votes)
2. The Natural – 20.59 percent (477 votes)
3. Bull Durham – 19.59 percent (454 votes)
4. Major League – 13.42 percent (311 votes)
5. The Bad News Bears – 7.12 percent (165votes)
6. The Pride of the Yankees – 4.45 percent (103 votes)
7. A League of their Own – 4.4 percent (102 votes)
8. Eight Men Out – 2.42 percent (57 votes)
9. Moneyball – 1.86 percent (43 votes)
10. Bang the Drum Slowly – 1.38 percent (32 votes)
Swept Away On British TV this Week
UK fans, Guy Ritchie's film, Swept Away will be broadcast today, Tuesday October 4th, 2011 at 11.00 pm on Channel 5.
From Joan Rivers' Facebook Page
On Hydrangeas…
"Just heard that Katy Perry's contract says the flowers in her dressing room should include hydrangeas.
What a great way to keep Madonna out!"
On Madonna's Boyfriend…
I'm speculating about Madonna's intentions and her new, young boyfriend… marriage or adoption?
Debbie Harry: Madonna is Making "Very Good Business Decisions"
Blondie singer Debbie Harry talks about Madonna in a recent interview with Garth Pearce.
"At one of my lowest points, Madonna started her career, and everyone said she stepped into my shoes. I was kind of shocked and not very happy in the long run. But she has been complimentary over the years. That compensates. I have seen her play. I think she is a talented, very organised person who takes no prisoners. She puts on a very showbizzy show. But one thing that Madonna has been very smart about is, that she understood the business and made very good business decisions."
Madonna and Horse
Madonna Spotted Horseback Riding In The Hamptons Last Weekend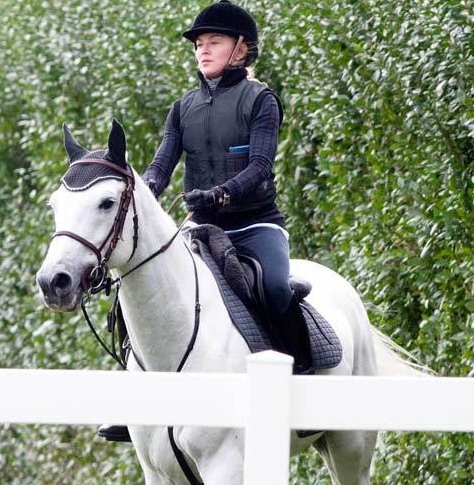 Sia and Madonna's New Album
Rumour of Sia taking part in Madonna's new album does not come from an insider, but after she tweeted (and then removed it)…
What would you want to hear madonna sing about on her next record?

Madame X is available in Box Set, CD, Vinyl and Cassette!
Get your copy HERE!