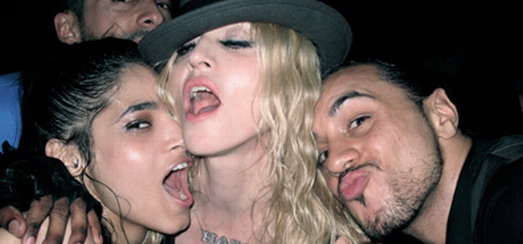 Helen Mirren loves Madonna's SEX Book
Helen Mirren has recently said she is fascinated by sexy imagery and is a big fan of Madonna and Lady Gaga.
She told The Times newspaper…
"I like sexy stuff. I like looking at sexy photos. I loved Madonna's 'Sex' book and I love Gaga."
Vionnet Pieces Worn In Madonna's W.E. Showcased At Harvey Nichols
Harvey Nichols is showcasing a selection of archive Vionnet pieces worn in Madonna's debut film, "W.E.", as seen on the film's star Andrea Riseborough.
The film, which documents the life of Wallis Simpson, recruited renowned costume designer Arianne Phillips to help recreate the Thirties era – with highlights including abias cut ivory chiffon dress with embroidered leaf pattern of silver and strass bugle beads.
The chosen pieces will be shown on Harvey Nichols' first floor in Dublin, alongside the current autumn/winter 2011-12 collection.
The label's ceo Matteo Marzotto told Vogue UK…
"The film 'W.E.' gave Vionnet such a wonderful opportunity to showcase the exquisite craftsmanship and skill of the house.
We were thrilled to be considered for the project, and it was so exciting to be part of such a lavish production that portrayed one of history's most intriguing women.
The film, 'W.E', challenged us to utilise our extensive knowledge and craftsmanship to re-create the original pieces designed by Madeleine Vionnet for Wallis Simpson with precision and accuracy. Extensive research was carried out on fabrics and construction using original pieces from the archives at the Louvre."
Frida Giannini is a Like A Virgin Fan
Frida Giannini, Gucci's successful creative director, confessed to the Guardian…
"In the summer, my hair is curly, I get my guitar, and I do Robert Plant.
Or sometimes, after I have had a nice glass of wine, I do Madonna, 'Like A Virgin' – that's one of my best ones."
Director Penny Marshall Hosting A Special Screening Of "A League Of Their Own"
Oscar-winning movies and familiar faces will grace the fall film festival at Hollywood Boulevard Cinema in Woodridge and Hollywood Palms Cinema in Naperville, Illinois.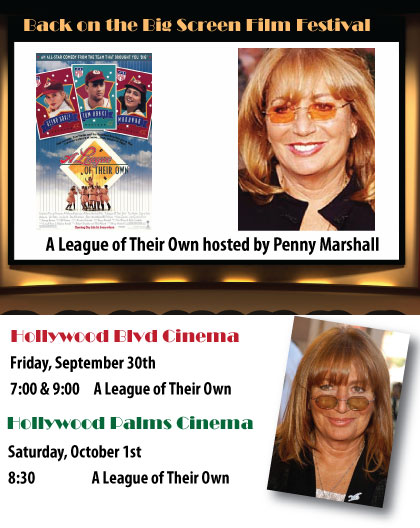 Madonna on US Stamps?
According to MSNBC, the U.S. postal service announced Monday that they're ditching the rule that you must be dead at least five years to appear on a postage stamp.
Now living people can be on stamps too. Madonna is now considered as she's clearly someone who's been around long enough to establish a career reputation.
Madonna and Dancers – New Outtake
From the Celebration single cover shoot, Madonna and her dancers in a sexy mood…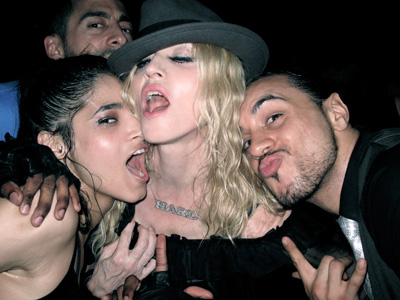 More Vogue Video Outtakes
If you haven't seen that gem yet…
Note: You can download the full video in our VAULT