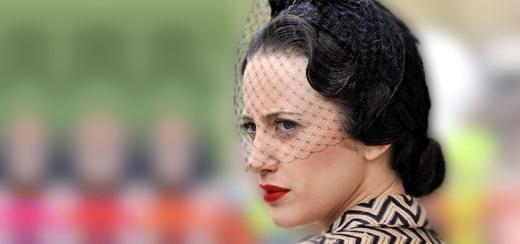 As the premiere of Madonna's directorial second effort "W.E." approaches, we can expect a lot of interviews from the cast.
Here's another one from Andrea Riseborough who confessed to FOX411's Pop Tarts column…
"I had no preconceptions about who she would be, I had no preconceptions about her because I think we all know in this age of media that people's public image and their private life, are two incredibly separate things.
I don't think we can know anybody or predict what anybody would be like, so it was just an utter joy to get to know somebody so strong, and fearless, and inspiring, and a joy."
The Independant also published an excerpt from an interview…
"I had to do a training regime to get into the Wallis state.
She didn't eat.
She had a stomach ulcer and so she couldn't eat, that has been really interesting because her physicality is extraordinary.
She is riddled with tension.
It was tough physically, a lot of massage to undo the knots that she created, the way she stands.
But you have to be tense to pull off the gowns.
They are works of architecture in themselves."

"Madonna is wonderful.
She is very focused, driven, hard-working and supportive."

Madame X is available in Box Set, CD, Vinyl and Cassette!
Get your copy HERE!