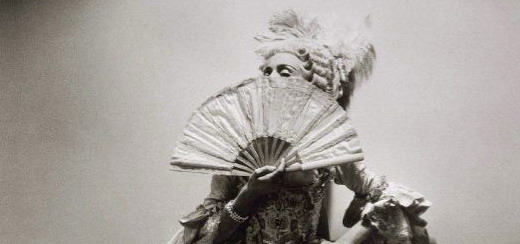 To celebrate Madonna's Birthday, Billboard posted a great article recapitulating her chart records…
Today marks the date that we welcomed the Queen of Pop and lost the King of Rock & Roll. Madonna was born Aug. 16, 1958. As we celebrate the Material Girl's 53rd birthday, we likewise note the 34th anniversary of the passing of Elvis Presley, who died on the same date in 1977 at age 42.

Madonna had…

– Thirty seven top 10 Billboard Hot 100 singles
The Beatles, with 34, rank second. Madonna's first top 10 was 1984's "Borderline," which started a streak of 17 consecutive top 10s through 1989's "Cherish" (No. 2). Her most recent top 10 was "4 Minutes," featuring Justin Timberlake and Timbaland (No. 3, 2008).

– Fifty Five titles on the Hot 100
Madonna had 55 singles charted since her debut the week of Oct. 29, 1983, with "Holiday," which peaked at No. 16 in January 1984. (She last visited the chart with "Celebration" (No. 71) in 2009. Since her Hot 100 arrival, Madonna leads all women for most chart appearances. Mariah Carey ranks second with 43 visits in that span, followed by Mary J. Blige, Whitney Houston and Taylor Swift, each with 39.

– Seven Hot 100 No. 1s in the '80s
This ties her with Whitney Houston for most among women during the decade. Madonna's total haul of No. 1 Hot 100 hits is 12, the fourth-most leaders all-time. (The Supremes also boast 12 toppers). Only the Beatles (with 20), Carey (18) and Michael Jackson (13) have earned more No. 1s. Coincidentally, Madonna claimed her fourth No. 1, "Papa Don't Preach," on this date in 1986, her 28th birthday. (Aug. 16 also doubles as the launch date of Billboard's Dance Airplay chart in 2003, a list that Madonna has led seven times).

– Forty No. 1s on Billboard's Dance/Club Play Songs chart
Essentially, if Madonna releases a single and it charts on Dance/Club Play Songs, it's a safe bet to assume it'll go to No. 1. Since 2000, she's placed 23 hits on the survey. Of those, all but five went all the way to No. 1. Madonna is clearly the Queen of the Club. (Janet Jackson is next with 19 No. 1s).

– Nineteen top 10 albums on the Billboard 200
The most such sets among all artists dating to her first week in the top tier (Oct. 6, 1984) with her self-titled debut. She most recently hit the top 10 with the live set "Sticky & Sweet Tour," which debuted and peaked at No. 10 April 24, 2010. Of those 19 top 10 efforts, seven reached No. 1. In that 27-year span, Carey and George Strait place second with 16 top 10s each. As Madonna is preparing her next album, more Billboard chart history could await the Rock and Roll Hall of Fame-enshrined Queen of Pop within the year.
Billboard is also having a poll for the "MTV VMA Best Performance Ever.
Vote for Madonna who is nominated three times…
1984 – LIKE A VIRGIN
1990 – VOGUE
2003 – HOLLYWOOD/LIKE A VIRGIN with Britney, Christina and Missy E

Madame X is available in Box Set, CD, Vinyl and Cassette!
Get your copy HERE!