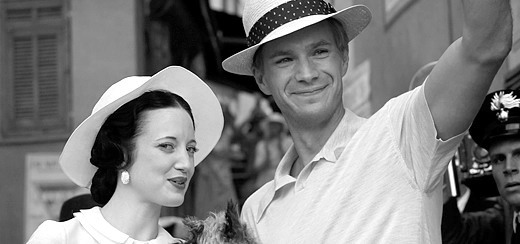 As the premiere of Madonna's upcoming movie W.E. is getting closer, more details about the movie are being released, including some exclusive movie stills.
Official movie information:
Country: United Kingdom
Year: 2011
Language: English
Runtime: 115 minutes
Producer: Madonna, Kris Thykier
Production Company: Semtex Films
Principal Cast: Abblie Cornish, Andrea Riseborough, James D'Arcy, Oscar Issac
Writer: Madonna, Alek Keshishian
Cinematographer: Hagen Bogdanski
Editor: Danny B. Tull
Sound: Rodney Berling
Music: Abel Korzeniowski
Production Designer: Martin Childs
W.E. will premiere at the 68th Venice Film Festival this September and will be shown two weeks later at the 2011 Toronto Film Festival.
W.E. World Premiere
Venice Film Festival
Thursday, September 1 at 21:30
Lido – Palazzo del Cinema – Sala Grande
30126 Venice, Italy

W.E North American Premiere
Toronto International Film Festival
Monday, September 12th
Roy Thomson Hall
60 Simcoe St Toronto, Ontario
M5J 2H5, Canada