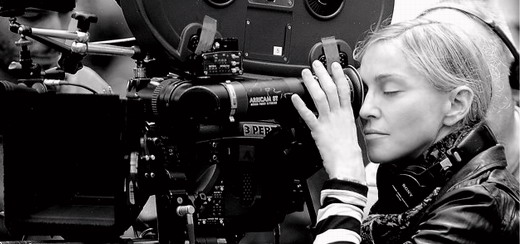 Update: The official list has been released and Madonna's film will premiere out of competition at the 2011 Venice Film Festival.
—
While the official announcement won't occur until Thursday, Variety is reporting what appears to be the majority of the lineup for the 2011 Venice Film Festival.
Madonna's W.E. is in competition with new works from David Cronenberg, Steven Soderbergh, Roman Polanski, Todd Solondz, Jonathan Demme, Alexander Sokurov, Mary Harron or William Friedkin.
In Competition…
"W.E.," directed by Madonna

"Alps," directed by Yorgos Lanthimos
"A Burning Hot Summer," directed by Philippe Garrel
"Carnage," directed by Roman Polanski
"A Dangerous Method," directed by David Cronenberg
"Dark Horse," directed by Todd Solondz
"The Exchange," directed by Eran Kolirin
"Faust," directed by Alexander Sokurov
"Himizu," directed by Sion Sono
"Killer Joe," directed by William Friedkin
"The Ides of March," directed by George Clooney (Opening Night)
"Last Day on Earth," directed by Abel Ferrara
"The Moth Diaries," directed by Mary Harron
"Poulet aux prunes," directed by Marjane Satrapi and Vincent Paronnaud
"Quando la notte," directed by Cristina Comencini
"Seediq Bale," directed by Wei Te-sheng
"Shame," directed by Steve McQueen
"Terraferma," directed by Emanuele Crialese
"Texas Killing Fields" directed by Ami Canaan Mann
"Tinker, Tailor, Soldier, Spy," directed by Tomas Alfredson
"L'ultimo terrestre," directed by Gipi
"Wuthering Heights," directed by Andrea Arnold