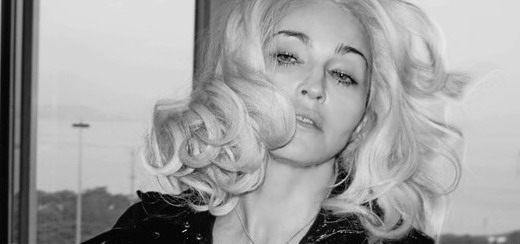 Madonna's manager Guy Oseary just tweeted
Tomorrow Madonna starts her second week in the recording studio…
While rumours are spreading all over the web, Madonnarama helps you to sort what's real, what could be real and what's really bogus!
Martin Solveig is one of the producers on the album
Credibility 100% – Madonnarama.com was the first to exclusively reveal that Madonna has enlisted the help of French DJ and producer Martin Solveig to help her on her new tracks. Martin is not set to produce the entire album, but only set to produce a handful of tracks! Our info has been reposted by a lot of magazines and websites (MSN Canada; Yahoo Music; MuuMuse; BoyCulture; Pink is the New Blog; 20Minutes; Virgin Radio; Goom Radio; RFM; Charts in France; Pure People; and more…) who nicely credited us.
Madonna working with 3 different producers
Credibility 95% – Madonnarama.com was also the first to tell you about Madonna working with 3 different producers on her forthcoming record.
A 2011 Release Date
Credibility : 80% – Madonna is planning a 2011 release for her yet untitled new album. This information is to be confirmed but word is that the album is due to be released during the last quarter of the year. It seems Madonna's calendar includes a lot of promotion in late 2011 for the album, and in early 2012 for the movie (W.E.).
Collaborations with Sandy Vee, Diagram of the Heart, Monsieur Adi
Credibility : 5% – Those are rumours spread by fans, fansites or the artists themselves to create some buzz. We don't believe it for a second.
Madonna working with Red One / Madonna refusing to work with Red One
Madonna teaming up with Lourdes
Madonna teaming up with Britney Spears to record "Entertainment"
Credibiliy : 0% – Don't believe everything you read…

Madame X is available in Box Set, CD, Vinyl and Cassette!
Get your copy HERE!