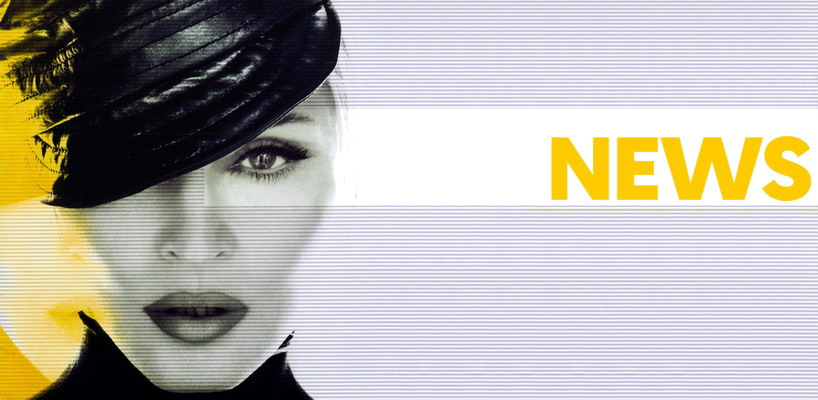 Madonna Parties in Paris
Madonna was spotted arriving at the VIP Room Theatre Club, in Paris. Have a look…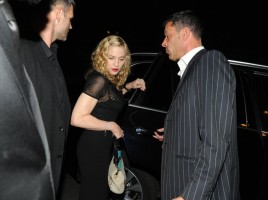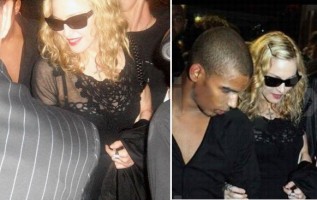 Madonna via Material Girl on Twitter
"I think you can be defiant and rebellious and still be strong and positive."
Follow Material Girl on Twitter.
'Weird Al' Yankovic talks Madonna
From an interview to Entertainment Weekly…
And I think the best example of this personally was when I did "American Pie" as "The Saga Begins." It was about the Star Wars prequels, and it was a huge hit on Radio Disney. And the people that listened to Radio Disney, I would guess, were not intimately familiar with a Don McLean song from 1971. But they enjoyed the song even without really knowing it was a parody. And what made that even funnier was that the year after I did my parody, Madonna did her techno-pop cover version of "American Pie," and all these kids were going, "How come Madonna's doing an unfunny version of a Weird Al song?" So that was odd.
Asia's First Madonna Exhibition
The exclusive Asia's First Madonna Exhibition 'Simply Madonna at City of Dreams 2011' was launched at City of Dreams a couple of days ago in a ceremony filled with the glamour and flourish befitting history's most glamorous Queen of Pop. The must-see exhibition, which runs from Thursday June 23, 2011 to Sunday July 24, 2011 throughout the City of Dreams premises, will feature over 50 selected exhibits from the superstar's avant-garde and iconic show accessories and costumes, including her sexy bustiers designed by fashion's enfant terrible Jean-Paul Gaultier. Also on display are many of the outfits Madonna wore in the multiple award-winning Mr. Andrew Lloyd Webber musical, Evita, as well as personal memorabilia such as song sheets and documents.
Over 200 notable guests and media attended the glitzy launch party that was officiated by Hong Kong's own pop icon, Ms. Sandy LAM Yik-lin, who like Madonna, is well-known for her own unique style and taste.
Like a Virgin as an ad
From Advertising Agency, Leo Burnett Iberia, Spain.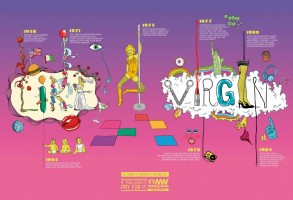 Darren Hayes Covers Angel
Darren Hayes' two-track "Talk Talk Talk" single was added to iTunes yesterday, and it contains a cover of Madonna's 1984 Like A Virgin single "Angel" as the B-side.
Listen and judge…
Darren Hayes – Angel Madonna cover by robbiedani
Like a Prayer Live Covers
Two covers of Madonna's 1989 mega-hit Like a Prayer: From The Voice 2011 and the French X-Factor.
Watch and Judge…
Fernando Garibay on Gaga being compared to Madonna
After DJ White Shadow (producer of 'Born This Way') rejected claims that Lady GaGa was influenced by Madonna, producer and DJ Fernando Garibay is now saying to the US Magazine he is apparently "honoured" Gaga is being compared to Madonna.
"Very early on, especially with 'Born This Way' there were people making comparisons, but at the end of the day we are honored.
I am a huge Madonna fan and just to be compared to someone of her artistry is pretty amazing.
We are all fans of her.
People naturally need to compartmentalize people so sometimes it is easy for critics to make that association.
How many powerful, iconic blondes have been Italian and singers?
We are extremely flattered with any comparison we get to Madonna."

Madame X is available in Box Set, CD, Vinyl and Cassette!
Get your copy HERE!